The DeFi arena caught fire in 2020, before yield farming exploded on the scene. It looks like DeFi has taken off beyond experts' predictions, especially after Compound started distributing COMP governance tokens in June.
Before COMP was distributed, Compound was the second largest DeFi platform, by assets locked in the protocol. Just a few days later, Compound quickly became the largest DeFi platform and the COMP token became the largest DeFI token by market capitalization.
Why does Compound "pump" so fast?
The main impetus came from the fact that traders started joining the Compound platform to "farm" COMP, that is, deposit tokens to lock in the protocol and receive interest.
After Compound, the crypto community is also attracted by yield farming from other Defi projects such as Balancer, Curve, and Synthetix.
So what is Yield Farming, and why is the term being used so much in the crypto world? Let's find out with tiendientu.org through this article!
What is Yield Farming?
For real farmers, "yield" is used to measure the total amount of output they harvest. Similarly, in the DeFi world, the "farmer" are those user, and "yield" – the yield here is growing interest on the original assets like Dai, USDC, and USDT as they are included in DeFi platforms like Compound, Aave.
Now, the word "yield farming" is being used widely as a term, a new trend in response to the "crazy" of the DeFi world. Users are "planting" native assets to "harvest" DeFi tokens of increasing value.
COMP Farming
Compound is offering a reward program for liquidity creators on the platform. That is, those who borrow or lend assets on Compound will be distributed rewards of COMP in a certain proportion. Currently, there are 2,880 COMPs distributed per day.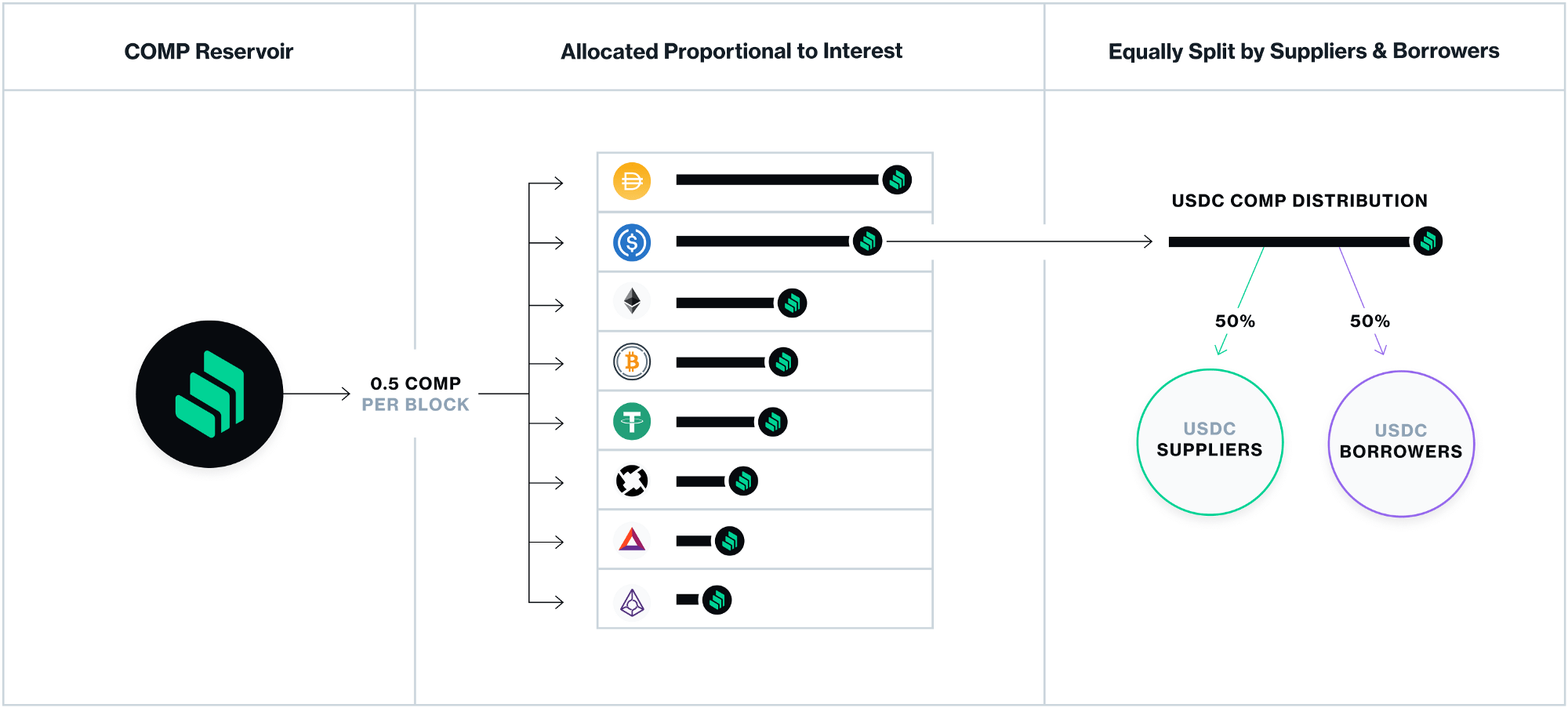 The beginning of this reward system has attracted the attention of many traders. In the days that followed, many people moved their assets into Compound to start yield farming tokens COMP.
In addition, third-party projects are helping to facilitate farming COMP. Smart wallet project InstaDApp, for example, has come up with the "Max $COMP Mining" widget to make it easy for users to harvest COMP with just a few clicks.
BAL Farming
Balancer is an automated market maker that allows users to create a combined liquidity pool from various ERC20 tokens in a 1:1 ratio with the liquidity pool used on Uniswap. Balancer is a flexible yet innovative protocol.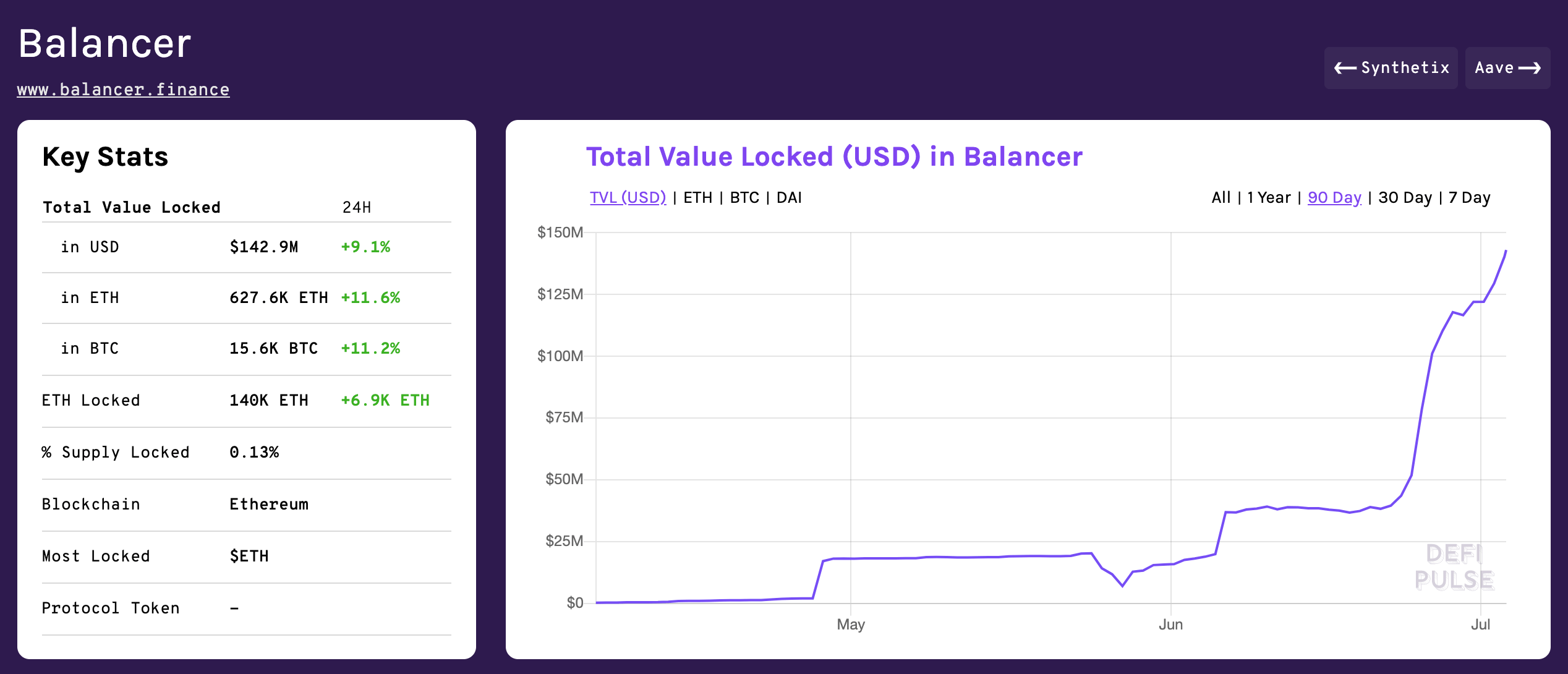 Recently, the Balancer creators wanted the governance of the protocol to be decentralized so they created their own mining liquidity. BAL is the governance token of the Balancer. The total supply of BAL is 100 million tokens, 65 million tokens are used as rewards for liquidity creators on the protocol. Each week, the amount of BAL distributed is 145,000 tokens. This is an attractive enough number to attract traders to transfer their assets to the Balancer pool, serving to farm BAL.
Current BAL price:
Conclude
Locking assets for interest is not new in the crypto market. However, Yield Farming is exploding with the DeFi craze.
However, yield farming still has risks such as asset liquidation, hacking because of weak smart contracts… Therefore, you should be careful while sending money to defi protocols to farm.