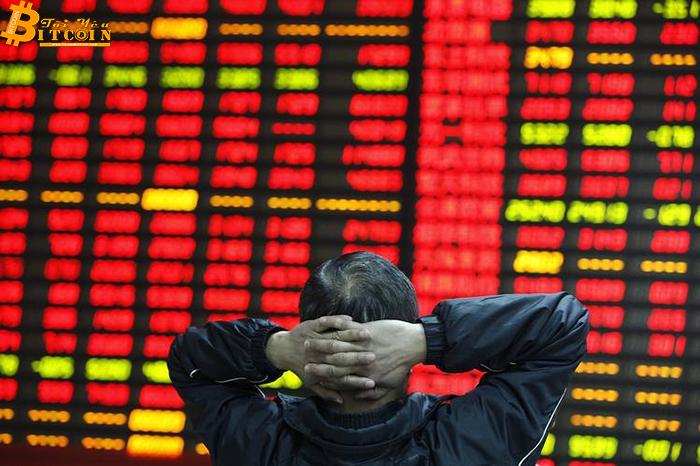 Bitcoin (BTC) is about to see a carnage that will cause its value to drop to around $25,000, a prominent trader warned as bullish signals fade for BTC.
In a series of tweets this week, Twitter account Cobra Crypto stated that the crypto market cap is about to "evaporate" another 20%.
Cryptocurrencies will witness carnage within the next few days
Bitcoin has suffered a decline in recent days despite "seemingly positive" news from the Bitcoin 2021 conference, including adoption in Latin America.
After the BTC price lost 9% overnight, what the community is interested in right now is not a recovery, but a deeper drop to test the "diamond hand" of holders.
According to Cobra Crypto, Bitcoin's key support at $30,000 held steady during the May retracement.
"Absolute carnage within the next 5 days or you can tell me how wrong I was," he wrote on June 4.
He then updated the deadline to 48 hours from June 7 for Bitcoin to see new drops. He argued that Bitcoin will not stop at $32,000.
This isn't even the dump. Just wait another 48 hours max.

— Cobra Crypto (@CobraCrypto) June 7, 2021
At the time of writing, the BTC/USD pair was trading at $33,000 and continuously tested $32,000 throughout June 8.
Cobra Crypto say more that he will rejoin Bitcoin when it is below $28,000.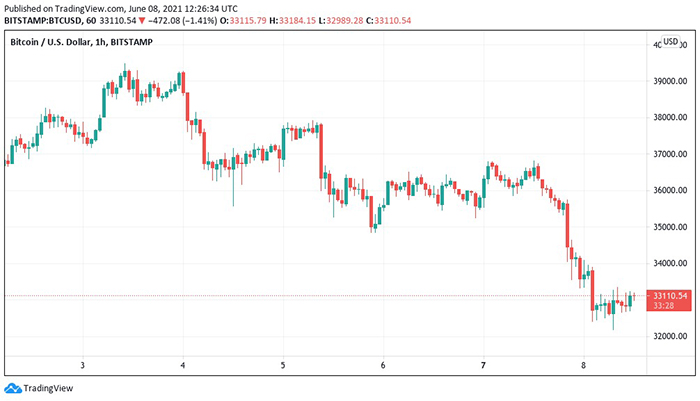 There is no sign of price increase
Bitcoin's decline has spilled over into the altcoin market, leaving most of the 50 largest cryptocurrencies by capitalization in the red, with the exception of Theta Fuel (TFUEL) and iFinex's Unus Sed Leo (LEO) token.
A further 20% loss would cause the crypto market cap to drop to around $1.13 trillion, maintaining its trillion-dollar status.
Crypto Cobra isn't the only trader to have a negative price outlook for the market. As Cointelegraph reported, fellow trader Crypto Ed is also betting on Bitcoin's next downturn.
"Beware, I think it [BTC] still fell one more beat, the rebound was weak," he warning in a tweet on June 8.
"BTC – $32k or less, ETH – $2,400 or less."
Maybe you are interested:
---
Join our channel to update the most useful news and knowledge at:
According to CoinTelegraph
Compiled by ToiYeuBitcoin