Following SpaceX's announcement that the company accepts dogecoin payments, a clothing store on Brooklyn's colorful Flatbush Avenue, New York also announced that it accepts Dogecoin.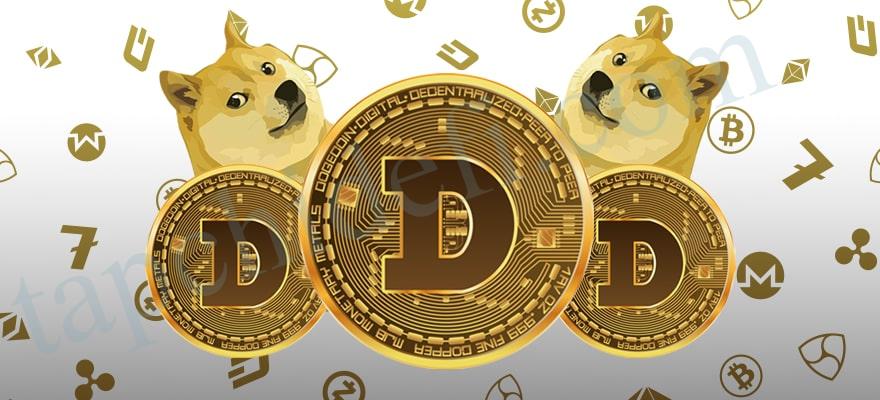 A local clothing store in New York starts accepting Dogecoin cryptocurrency
While bitcoin has garnered most of the attention in the adoption debate, not far behind it is dogecoin becoming more serious in the matter. In the Cryptwerk Dogecoin Directory, there are "more than 1300 places, shops and services that accept dogecoin" although only a few are physical stores. Bitcoin cash has quite a few locations around the world where it is also accepted, including many traditional locations.
However, even among crypto's most ardent supporters, the experience of walking down the street, walking into a store or coffee shop, and paying with crypto is an everyday occurrence, much of it has yet to be realized.
Enter Ragga Muffin on Flatbush Avenue in Brooklyn, New York, which recently started accepting dogecoins. The clothing and shoe store that has been open since 1992 decided to accept the trendy cryptocurrency "because young people all like dogecoin," said the owner, who claims to be identified only by his name, Dan, said.
"Many of our young customers are very excited about crypto in general and dogecoin in particular, so I want to be the first store in Flatbush to accept Doge, to attract more customers."
Dan himself owns dogecoin and ethereum. His investment philosophy is incompatible with the prevailing hodl gospel. He's a practice trader, chasing drops and tips for quick profits. As a testament to that, his aspiration for dogecoin is not $1, but $0.35.
Dan has been reluctant to reveal sales figures generated from his recent business endeavor, but seems very pleased with his decision to accept crypto in his store.
"A lot of people walk in when they see the sign, it creates a hype. Some are asking if we accept bitcoin. I told them no – buy Doge and come back!"
Dan didn't give a specific answer as to why he doesn't accept bitcoin either.
Regarding the Dogefather himself, Dan had only good words:
"Elon Musk has done a great service to the Doge community. Before him, who knew about Doge? I certainly don't. I hope he continues to promote it. I'm waiting for him to say you can buy a Tesla with Doge, that will definitely put Doge on the moon!"
Top companies accepting Dogecoin as a form of payment
Dallas Mavericks
They are one of the most popular names on the Doge acceptance list in their stores. The Dallas Mavericks is owned by Mark Cuban, who recently became a crypto enthusiast. And when that happened, he announced that they would be selling tickets and merchandise online and would accept Doge as payment for that.
Mavericks also shared some statistics saying that they have completed more than 20k transactions in Dogecoin. And if they sell another 6.5 billion Dogecoins, the coin will hit $1. And the best part of all these transactions is that they are not converted to fiat.
Kessler Collection
Yes, even hotel groups are into the game as they have also started accepting Dogecoin as a payment method. The Kessler Luxury Hotel Collection has partnered with Bitpay to accept Doge as a payment method. They also have many other crypto payment options, but this is clearly the most popular one. Kessler has many hotels, which makes it even better than all the hotels that currently accept Doge.
Post Oak Motor Cars
Post Oak Motor Cars is a luxury auto dealer that recently started accepting Dogecoin as a payment method. They have a wide range of luxury cars from Bugatti to Rolls-Royce and are also the only authorized Bentley dealer in Houston. Like the other companies on the list, they also have other cryptocurrencies as a payment option. This is one of the first luxury dealers to accept crypto and mainly doge.
AirBatlic
In 2014, the company AirBatlic started accepting BTC as a payment method. And now, as the popularity of Dogecoin is increasing, it has also been added as a payment method on AirBatlic. So that means you can buy a plane ticket for your vacation to Hawaii with a joke created in 2014. Yes, but the company doesn't store crypto as it is but is transferred. converted to Euro at the time
EasyDNS
In Canada, an internet service provider has also started accepting Dogecoin as a payment method. One can access all the services of the company by using Dogecoin as a payment method. EasyDNS also accepts Bitcoin, Ethereum and Litecoin as payment methods.
Join Facebook Groups and Telegram group of the Coinlive to chat and exchange information about the Crypto Currency market with more than 10,000 other people.
Important Note: All content on the website is for informational purposes only and is not investment advice at all. Your money, the decision is yours.