The market valuation of a cryptocurrency has increased by billions of dollars in just three hours, reaching 17th place on the leading crypto index.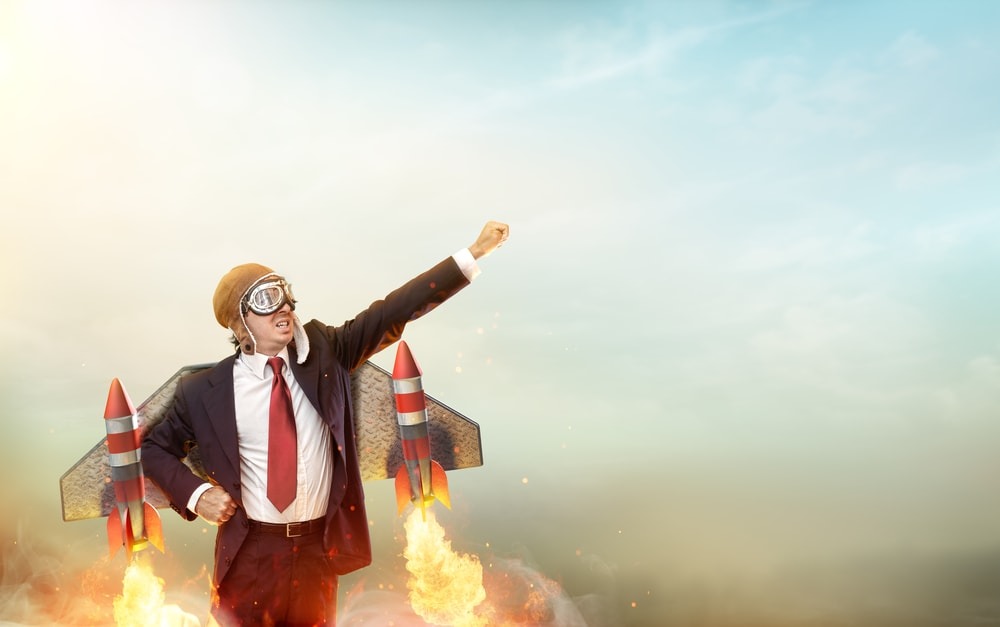 Around $7.65 billion entered the crypto market in just three hours via a largely unknown altcoin on June 14.
Dubbed WebDollar (WEBD), the token's price per unit rose from $0.003711 to $0.6121 between 09:00 GMT and 1200 GMT. That marks an increase of over 164.842%. However, the spike in price was accompanied by a decrease in volume; they fell from around $345.2K to $318.94K during this "crazy" bull run.
Those three hours of "huge" price action illustrated an incredible sequence of pumps and devaluations.
According to data compiled by CoinMarketCap.com, the first WEBD jump took the market cap from $1.84 million at 0954 GMT to $1.5 billion at 0959 GMT — that's just three minutes.
Then, as of 10:39 GMT, the market cap fell back to $5.12 million, followed by another spike to $9.5 billion at 11:29 GMT.
At one point, WebDollar became the 18th largest cryptocurrency project by market capitalization, beating older blockchain protocols like Stellar, VeChain, and Tron.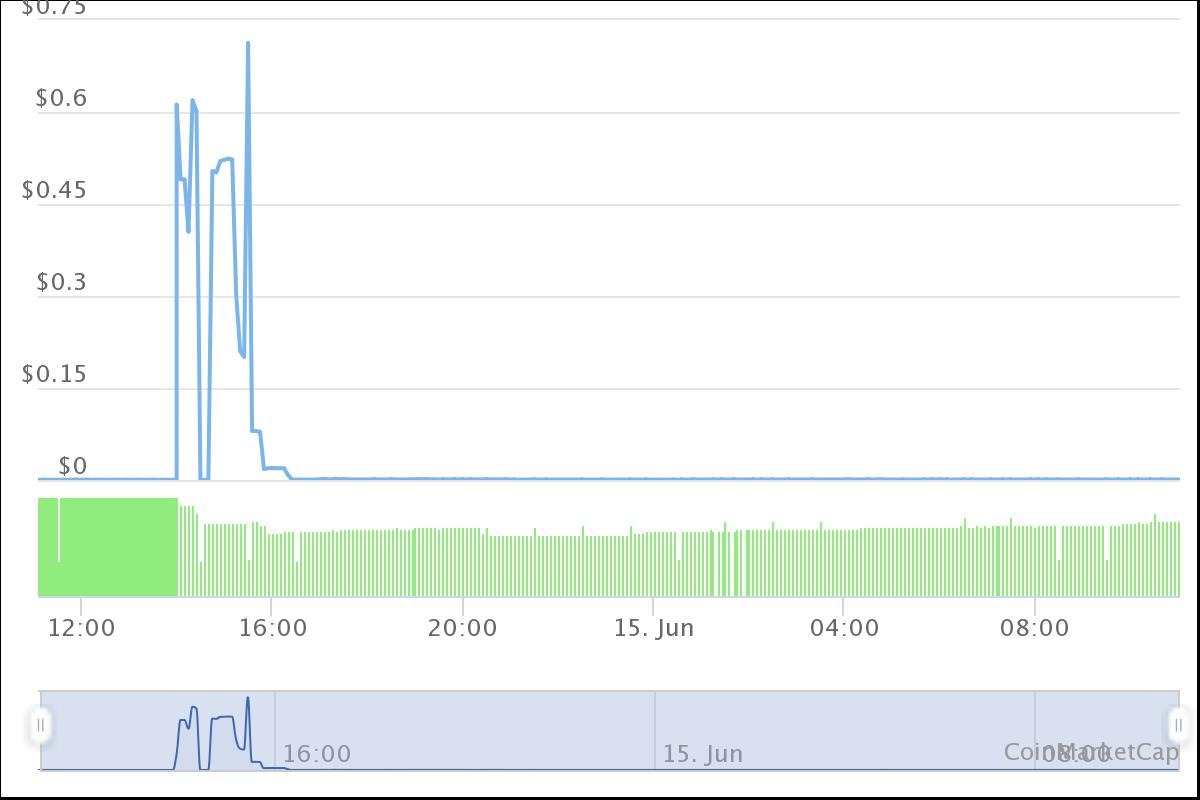 But then the volatility madness ended as the token dropped more than 99% in less than two hours after hitting $9.5 billion. Meanwhile, WebDollar's cryptocurrency rating dropped from 18 to 873.
IndoEx factor
WebDollar's price action on Monday shows the characteristics of a pump-and-dump token. Overall, the project's market cap is growing rapidly and falling by many billion USD even if its trading volume is still limited to the 400k USD range. And looking closer, 99.23% of its trading activity originates from a single exchange called IndoEx.

IndoEx LTD is registered in the UK under company number 12029621. The exchange is said to be headed by a man named Collins Spencer, who serves as chief executive officer and chief financial officer. Another, called Grace North, is currently the chief technology officer of IndoEx.
Attempts to locate the two executives on LinkedIn and Twitter yielded no results. Meanwhile, a review by IndoEx by previous customers found them accusing both Spencer and North of having fake identities.
"Spencer Collins (CEO/CFO), Grace North (CTO) is a fake, telegram chat support. Constantly postponing any future resolution or ignoring messages."
A closer look at IndoEx LTD's official filing with the UK Registrar's office shows that it received its first Gazette Notice in November 2020 for not sharing details about its shareholders. myself. The company responded to the authorities with only one name, Collins Spencer, who holds 1200 shares, implying that IndoEx is a privately owned company.
The UK registry subsequently dismissed the notice against IndoEx LTD. However, the exchange continued to operate without the approval of the UK's Financial Conduct Authority (FCA).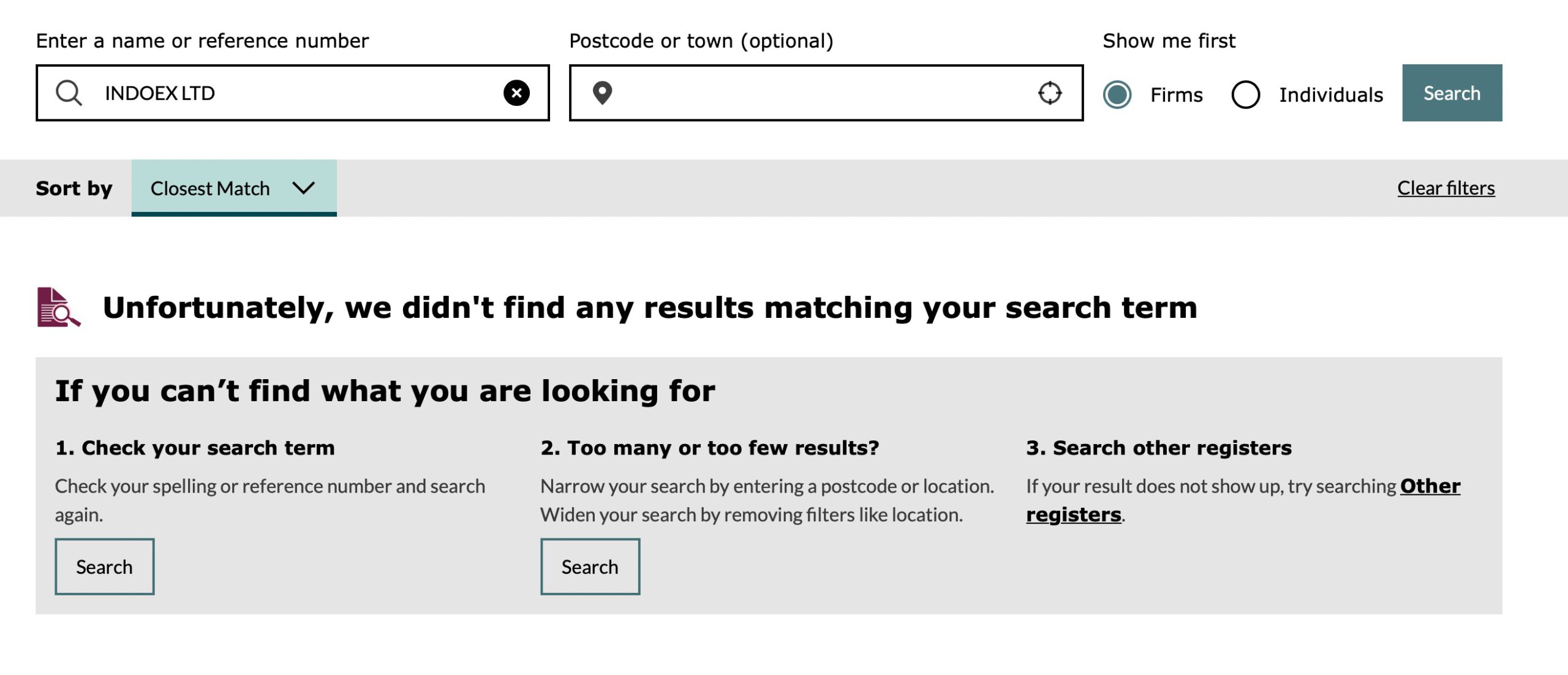 Synthetic
Maybe you are interested:
Join the chat group Coinlive Chats Now let's discuss hot issues of DeFi market with Coinlive admins!!!