Lending protocol Aave has announced that it has restored full functionality in versions V2 and V3, after an incident that caused some of the project's services to suddenly stop working on November 5th.
Aave is back up and running, with no losses in user funds
According to the November 13 announcement, Aave said that the DAO has approved the proposal to resume operation of two versions of Aave V2 on Ethereum and Aave V3 on Optimism, Arbitrum, Avalanche and Polygon, which encountered serious problems causing trading problems . had to urgently suspend its lending services on November 5.
All Aave V2 markets are now operational. The security of the Aave Protocol is a non-negotiable priority for the community. We appreciate your patience and support during this period, we continue to follow governance for a post-mortem in due course. https://t.co/OcqAU0NUMj

— Aave (@aave) November 13, 2023
Users can now deposit, withdraw, borrow and close their positions as normal. Marc Zeller, Aave contributor and founder of Aave Chan, said customer assets were not affected and remain safe:
"The incident is over. Everything was taken care of and no user funds were stolen."
The cause of the accident has not yet been announced by DAO, but said it will be revealed at an appropriate time.
Another concern is the possibility that vulnerabilities may appear in forked Aave V2 and V3 projects on other blockchains, but so far Aave has only advised forks to "disable the fixed interest rate lending feature."
The AAVE coin is priced at 96 USD, apparently not reacting too much to the news of the resumption of operations.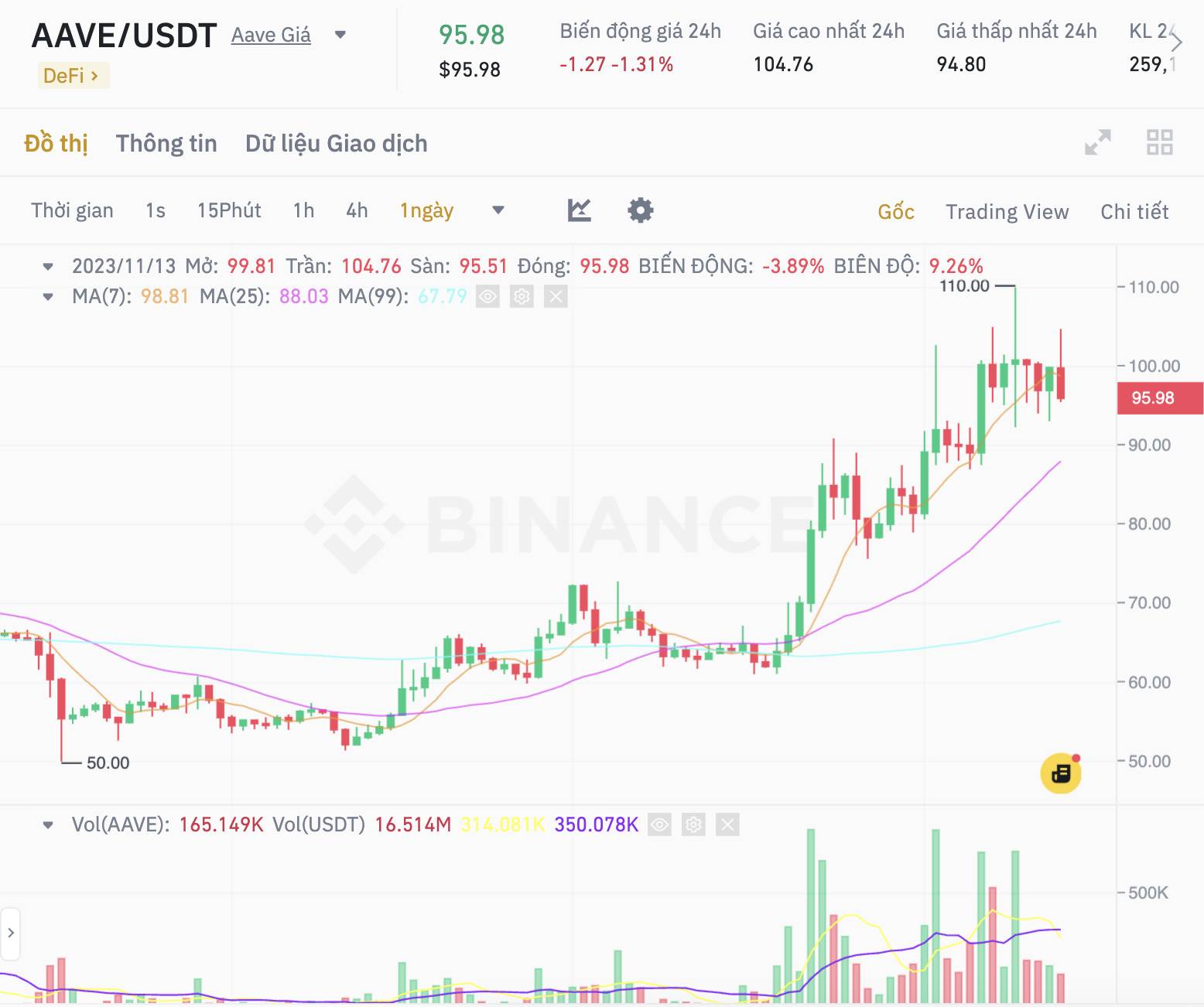 1D AAVE/USDT frame taken at 7.15pm on November 13, 2023 on Binance.
Coinlive compiled
Maybe you're interested:
Join the discussion on the hottest issues in the DeFi market in the chat group Coinlive Chats Let's join the administrators of Coinlive!!!