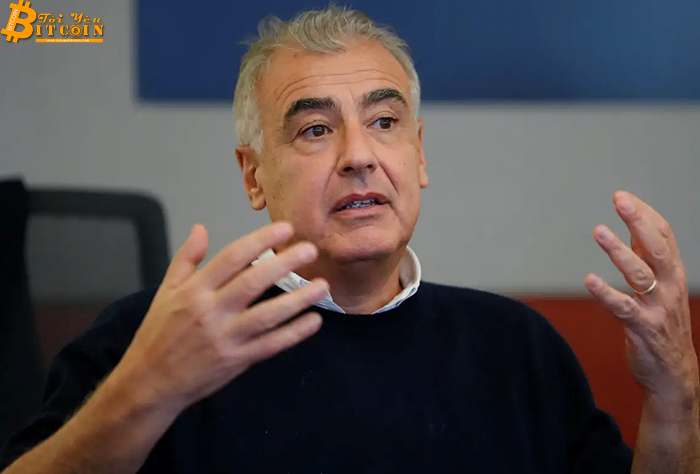 Marc Lasry, co-founder and CEO of Avenue Capital Group, believes that despite the recent volatility in the crypto market, Bitcoin is not going away.
In an interview on June 8 with the program Squaw Box of CNBC, Lasry said that while the price of Bitcoin (BTC) can range from $20,000 to $100,000, the market has been established, implying that it is unlikely to reach zero. In 2018, the billionaire once predicted BTC would hit $40,000 based on interest from institutional investors.
"When a market is created, it will be there," Lasry said. "The likelihood that more and more people will continue to use Bitcoin, it will continue to increase. It happened a little faster than I thought."
He added:
"I should have bought more – that was my mistake."
Lasry's three-year price prediction came when Bitcoin's price was below $10,000 following the 2017 bull run and subsequent crash. At the time, he said BTC investors could make "5 to 10 times their money in the next 3 to 5 years."
Since hitting an all-time high of $64,899 in April of this year, Bitcoin has dropped significantly, which appears to have been triggered by Tesla's announcement to stop accepting BTC as a means of payment due to concerns about environment. On June 8, the price of BTC dropped below $32,000 after the US Department of Justice announced that a task force had seized $2.3 million in cryptocurrency used to pay ransoms as part of a crypto exchange. attack on the Colonial Pipeline system.
Maybe you are interested:
---
Join our channel to update the most useful news and knowledge at:
According to CoinTelegraph
Compiled by ToiYeuBitcoin