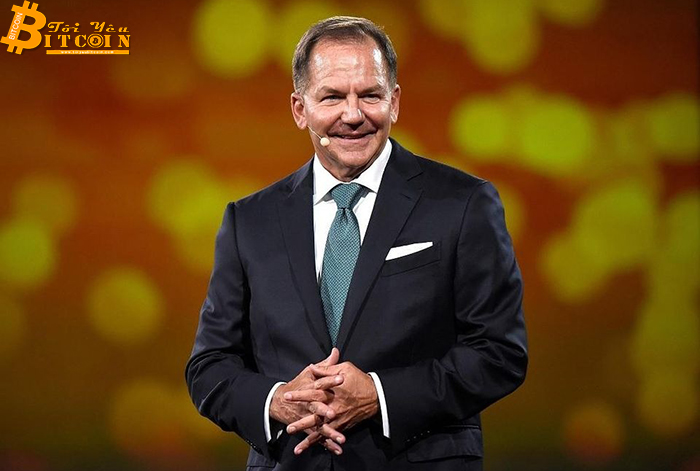 Billionaire investor Paul Tudor Jones says he likes Bitcoin as a portfolio diversifier and wants to allocate 5% of his assets to crypto.
"Bitcoin is math, and math has been around for thousands of years, and two plus two equals four, and it will be there for the next two thousand years. So I like the idea of ​​investing in something that's reliable, consistent, honest, and 100% certain," Tudor Jones commented in an interview with CNBC on June 14.
"The only thing that I know for certain is I want to have 5% in #gold, 5% in #bitcoin, 5% in cash, 5% in commodities," said legendary investor @ptj_official. pic.twitter.com/9NoESxUYbN

— Squawk Box (@SquawkCNBC) June 14, 2021
When asked if he liked the current price of Bitcoin, Tudor Jones, founder, president and CEO of investment management firm Tudor Investment Corporation, said: "I know for sure that I want five. % gold, 5% bitcoin, 5% cash, 5% merchandise." The allocation of the remaining 80% will depend on what the US Federal Reserve (Fed) will do at its upcoming policy meeting this week, the veteran investor said, because "what they [Fed] doing will have a big impact."
Tudor Jones was originally a Bitcoin investment. Last year, he revealed to have poured 2% of his net worth into cryptocurrencies. It is unclear since then that the famous investor, who currently has a fortune of about $7 billion, has poured more money into the largest coin.
During the interview, Tudor Jones also expressed concern about the impact of Bitcoin on the environment. "If I were the king of the world, I would ban bitcoin mining just because of the environmental impact and force this ecosystem to figure out how to do it without expanding the supply," he said.
Following Tudor Jones' speech and preceded by a new positive move from Elon Musk, Bitcoin price briefly rallied back above $40,000 for the first time in over two weeks.
Maybe you are interested:
---
Join our channel to update the most useful news and knowledge at:
According to The Block
Compiled by ToiYeuBitcoin