Binance has just launched Binance Australia, a trading platform that allows users in Australia to buy, sell, and trade cryptocurrencies against the Australian Dollar (AUD).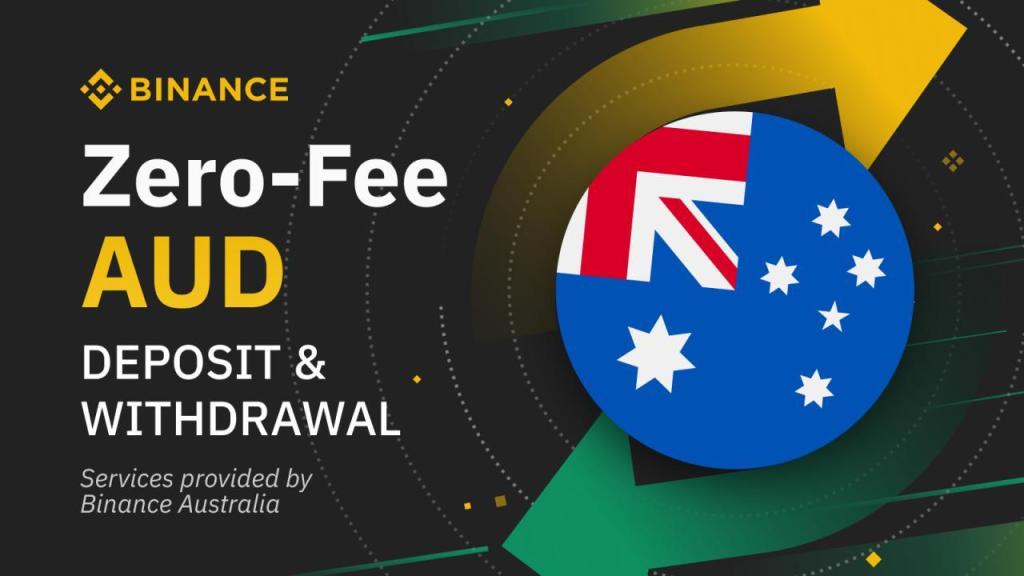 With Binance Australia, users can deposit directly (AUD) from a bank account with zero fees through PayID. To withdraw funds, users simply need to link their Australian bank account to Binance Australia and request a withdrawal. At launch, Binance Australia will be available in desktop and mobile web versions, with app support coming later.
As a Binance partner, Binance Australia connects to the broader Binance ecosystem while serving the Australian market, giving Australian users access to all features and functionality on Binance.com, including speed high level, security and great liquidity.
Australia has been at the forefront of blockchain innovation with policies that support growth. By providing a secure and regulated platform for trading digital currencies against AUD, Binance Australia aims to make crypto more accessible to Australian users, continuing our mission of opening expand access to cryptocurrencies and promote monetary freedom around the world." – CEO and founder of Binance, Changpeng Zhao (CZ), said.
Binance has formed a joint venture with leading global partners to create cryptocurrency exchanges in Singapore, Korea, Uganda, Jersey, USA, along with Binance UK. These trading platforms allow users to easily and securely buy and sell digital currencies against fiat currencies.