After nearly a month of struggling below $40,000, BTC has finally rallied and bitcoin broke the $41,000 record yesterday. Meanwhile, famous hedge fund manager Paul Tudor Jones said that he definitely wants 5% of his portfolio in BTC. Lots of new bright spots promise for the next Bitcoin boom.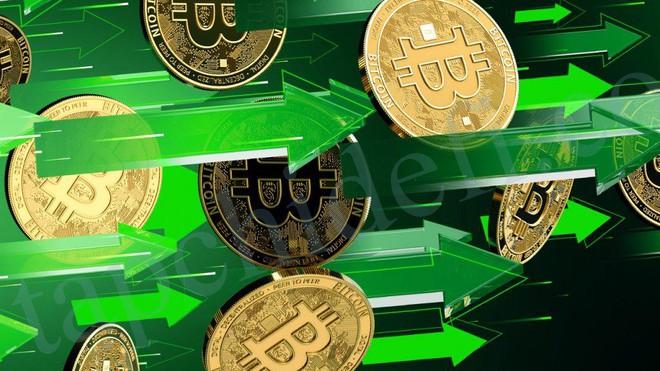 Bitcoin Breaks $41,000 While Billionaire Paul Tudor Jones Wants to Increase Bitcoin in Portfolio
After receiving Elon Musk's endorsement of Telsa's future Bitcoin adoption, Bitcoin had a rapid rally Bitcoin broke the record it passed $41,000 yesterday before correcting down. lower level. At 14:49 UTC, BTC trades at $40,956 and is up 14% in a day and a week, reducing monthly losses to 18%.
Contributing in no small part to that increase in the price of the top popular cryptocurrency, Billionaire hedge fund manager Paul Tudor Jones had an interview on CNBC's "Squawk Box" on 14/14. 06, he said:
"I see Bitcoin as an asset to diversify my portfolio. People ask what should I do with my Bitcoins? What I know best is that I want 5% of my portfolio in gold, 5% in Bitcoin, 5% in cash and 5% in commodities."
Bitcoin break $41,000 and there are many new bright spots
Thus, many concerns about the Bitcoin market before after being rejected by Tesla, being turned away by China and the United States simultaneously, up to now, It is making significant progress.
The successful El Salvador legal tender for Bitcoin has become a catalyst for many countries on the way to making Bitcoin a factor for socio-economic change in the country.
On the other hand, the search for renewable clean energy sources for cryptocurrency mining is opening up many new bright spots, erasing worries about the environmental impact of Bitcoin and cryptocurrencies. .
Using the geothermal energy from El Salvador's volcanoes to mine Bitcoin or using cow dung to generate electricity to mine Ethereum, all of these are a good first step towards making Bitcoin friendly. more environmentally friendly, as Pomp and Changpeng Zhao noted earlier.
Although China and the United States still have tough moves to punish the crypto frenzy, the pro-Bitcoin movement seems to be resurgent in Latin America and Africa.
Many politicians and regulators from Latin America such as Paraguay, Panama, Brazil, etc. have left their Twitter avatars with laser eyes in support of Bitcoin and crypto.
Nigeria is also the next country likely to consider Bitcoin legal when Okung – a Nigerian-American wrote an open letter to the government claiming that "economic independence and financial sovereignty" can be achieved. by pursuing the "national bitcoin standard".
"Soon, every country will have to face this decision, but those who proactively embrace the present moment like we just witnessed in El Salvador will enjoy the advantages of Present Uganda, Nigeria, South Africa, Ghana, and Kenya regularly rank among the top 10 countries for Bitcoin searches on Google according to a recent report by Arcane Research and Luno. globally for generations to come," he said.
In the past 24 hours, Bitcoin jumped 14% to $40,936, according to Coinbase. Since the beginning of 2021, Bitcoin is up more than 30%, but volatility is extreme. In April 2021, the price of this digital currency set a record at $64,829, but then plunged to a bottom of nearly $30,000 in May 2021.
With the recent rise in inflation, investors' interest in Bitcoin as a store of value has increased significantly and sparked the coin's most recent bull run. Revealed in the spring of 2020 on CNBC, Mr. Tudor Jones said he is holding "nearly 2%" of assets in Bitcoin. Later, Stanley Druckenmiller, Bill Miller, and Ray Dalio also expressed support for Bitcoin.
In addition, on June 13, Tesla CEO Elon Musk said that the company will accept Bitcoin as a means of payment if miners use cleaner energy.
Thus, after dark days, record-breaking Bitcoin has begun to enter a flourishing phase. Surely from now on, this coin will have even more appreciation.
However, the cryptocurrency market still contains many risks, the market drift is inevitable. Investors should observe and take cautious steps to ensure that they do not lose too big and fall into the same extreme panic as before.
Join our Facebook Group and Telegram Group Coinlive to chat and exchange information about the Crypto Currency market with more than 10,000 other people.
Important Note: All content on the website is for informational purposes only and is not investment advice at all. Your money, the decision is yours.