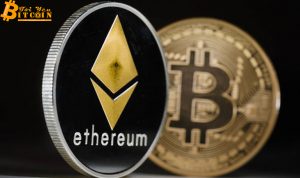 Bitcoin's constant volatility is causing some investors to abandon the world's largest digital currency in favor of Ethereum.
Bitcoin price plummeted, actor Endre Konyar (Netherlands) decided to sell off the world's largest cryptocurrency. The 30-year-old man owns about $10,000 in Bitcoin but he sold almost all of it on June 8 and switched to ethereum.
Konyar is one of a number of individual investors who are re-evaluating Bitcoin as the cryptocurrency's price continues to plummet this week. Compared to its mid-April all-time high of nearly $65,000/BTC, the Bitcoin price has dropped by more than 40%.
"Bitcoin players are really a bit aggressive. On Reddit, whenever I say I don't like Bitcoin, people will start swearing and telling me to like this cryptocurrency," Konyar told Bloomberg.
Currently, Konyar has bought about 2.5 Ethereum coins. The case of the Dutch actor is an example of how retail investors are starting to look into smaller coins after bitcoin's erratic rise and fall.
According to Bloomberg, Bitcoin's June 8 drop could be a big shock to less volatile assets. However, at around $37,000/BTC, Bitcoin price remains above $29,000, a low the coin hit back in January of this year.
That is why Hassan Syyed, a 28-year-old engineer from Montreal (Canada) continues to hold Bitcoin. Taking advantage of the sharp drop, Syyed bought several hundred dollars more in Bitcoin, bringing the virtual currency's share of the portfolio to about 40%.
Syyed recalls the volatile crypto market in 2017, when the initial coin offering (ICO) craze exploded.
"In 2017, when there was an ICO fever all over the market, we went through a similar situation. In fact, I bought my first bitcoins and several other cryptocurrencies when the ICO craze broke out. To date, I have not sold a single bitcoin or Ethereum," Syyed said.
Sharing with Bloomberg, Syyed said his expected life of virtual currency investment is about 6 to 8 years. However, the 28-year-old engineer not only poured money into cryptocurrencies but also bought more shares of Airbnb after the share price fell more than 32% from its peak in February.
Other investors are still buying Bitcoin, but their minds seem to be researching some more cryptocurrencies. Travis Bowen, a pro-Bitcoin investor from Austin (USA), said he just took advantage of the June 8 plunge to buy about $1,000 more in bitcoin.
"Normally, if the price of Bitcoin drops about 10% in a day, I try to figure out why it is down. If it doesn't make a big difference, I'll buy a few more bitcoins," Bowen said.
However, Bitcoin is not the only virtual currency that Bowen holds. Recently, Ethereum has caught the attention of this young investor. "Ethereum looks like a potential cryptocurrency because you can use ethereum to build a decentralized portfolio," said Bowen. I believe in the next 3-4 years, society will be more open to Ethereum."
Bowen said he only tries to invest about 8% of his portfolio in Bitcoin. "Bitcoin is very volatile. I used to say it out loud, but the price of bitcoin is starting to fluctuate too much…", Bowen emphasized.
Maybe you are interested:
---
Join our channel to update the most useful news and knowledge at:
According to Vietnambiz
Compiled by ToiYeuBitcoin