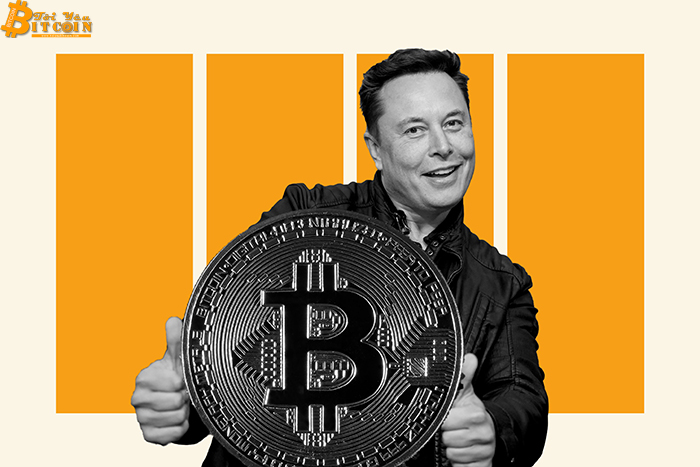 Tesla CEO Elon Musk says his electric car company will start accepting Bitcoin payments again after miners switch to clean energy, which could repel negative news and bring a ray of light. hope for the market.
In a Twitter response to CoinTelegraph, Musk denied accusations from Sygnia CEO Magda Wierzycka, who recently called on the US Securities and Exchange Commission (SEC) to investigate the billionaire for manipulating the Bitcoin price.
This is incorrect. Tesla only sold ~10% of holdings to confirm BTC could be liquidated easily without moving market.

When there's confirmation of reasonable (~50%) clean energy usage by miners with positive future trend, Tesla will resume allowing Bitcoin transactions.

— Elon Musk (@elonmusk) June 13, 2021
According to Wierzycka, Musk deliberately "inflated" the price of Bitcoin to sell most of the coins held at the peak price.
"This is incorrect," Musk replied on Sunday (June 13). "Tesla only sold close to 10% of its holdings to confirm BTC can liquidate easily without moving the market."
As Cointelegraph reported in April, Musk admitted Tesla sold a portion of its Bitcoin holdings to demonstrate the asset's liquidity as an alternative to cash. Just a month earlier, Musk confirmed that Tesla had purchased $1.5 billion worth of BTC and would begin accepting the largest cryptocurrency as payment for its electric vehicle products.
However, Tesla's acceptance of Bitcoin payments was short-lived after Musk expressed concerns about the cryptocurrency's energy use. On May 12, Musk tweeted that his company would stop accepting Bitcoin payments due to the network's "increasing use of fossil fuels…"
Musk's tweet comes at a time of a flurry of negative news about Bitcoin's energy use, including China's intention to ban Bitcoin mining and a crypto bull run that is showing signs of waning. This triggered one of Bitcoin's most painful periods, culminating in a 54% drop from mid-April to mid-May.
On Sunday, Musk laid the groundwork for when Tesla will once again accept payments in Bitcoin:
Once there is confirmation of reasonable clean energy use (~50%) by miners with a positive future trend, Tesla will continue to allow Bitcoin transactions."
As Cointelegraph reported, Musk was recently invited by MicroStrategy CEO Michael Saylor to attend a meeting of Bitcoin miners. The Bitcoin Mining Council, a voluntary, self-regulatory body in the industry, emerged from the meeting with a mandate to make more renewable energy options available and increase the transparency of cryptocurrency mining. .
Despite all the criticism towards Bitcoin mining, it is estimated that the majority of miners have used alternative energy sources. Yassine Elmandjra, an analyst at Ark Investments, told CNBC in April that about three-quarters of miners use carbon-free sources in their mining operations.
New news from Elon Musk has helped Bitcoin rebound strongly, rallying nearly 10% in 24 hours to reach above $39,000 at press time.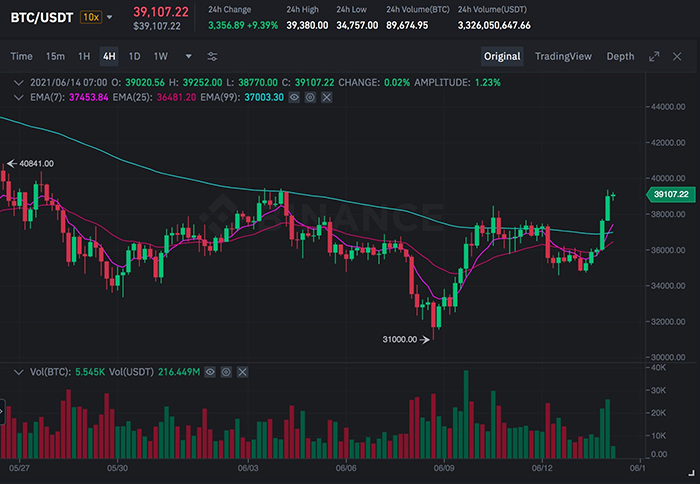 Maybe you are interested:
---
Join our channel to update the most useful news and knowledge at:
According to CoinTelegraph
Compiled by ToiYeuBitcoin