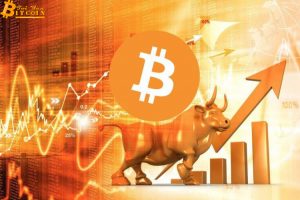 After weeks of struggling to regain the $40,000 price mark, Bitcoin has been fueled by Elon Musk's latest move. On June 14, the price had a time to surpass the $41,000 mark.
According to Coin Desk data on June 14 (Vietnam time), Bitcoin price at one point broke through the $41,000 threshold. Up to now, the world's largest coin is still trading above $40,000.
The increase brings Bitcoin's market capitalization to over $764 billion. Year-to-date, the Bitcoin price has increased by nearly 40%.
Bitcoin price regained the $41,000 mark for the first time in more than 3 weeks. In the past two weeks, the price of this cryptocurrency also failed to break above the important $40,000 threshold. Since the 3-week low of $31,000 (set on June 8), the Bitcoin price has increased by 31%.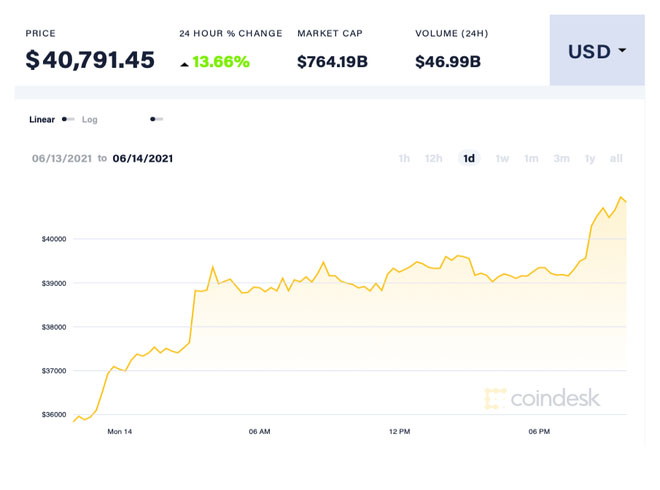 Bitcoin price surged after billionaire Elon Musk said Tesla may accept Bitcoin payments in the future. "When there is confirmation of a reasonable amount of Bitcoin, about 50%, mined with clean energy and positive future trends, Tesla will continue to allow Bitcoin payments," Musk asserted.
"Musk's latest tweet highlights the unusual relationship between the Tesla CEO and Bitcoin, as well as his incredible ability to influence the price of Bitcoin," said Neil Wilson, Head of Analytics at Markets .com, comment with Zing.
On June 14, MicroStrategy also completed a new bond offering and said it was preparing to buy $488 million in Bitcoin with the proceeds from the bond sale.
According to the company, approximately 92,079 Bitcoins are currently held by a newly established subsidiary, MacroStrategy LLC.
Maybe you are interested:
---
Join our channel to update the most useful news and knowledge at:
According to Zingnews
Compiled by ToiYeuBitcoin