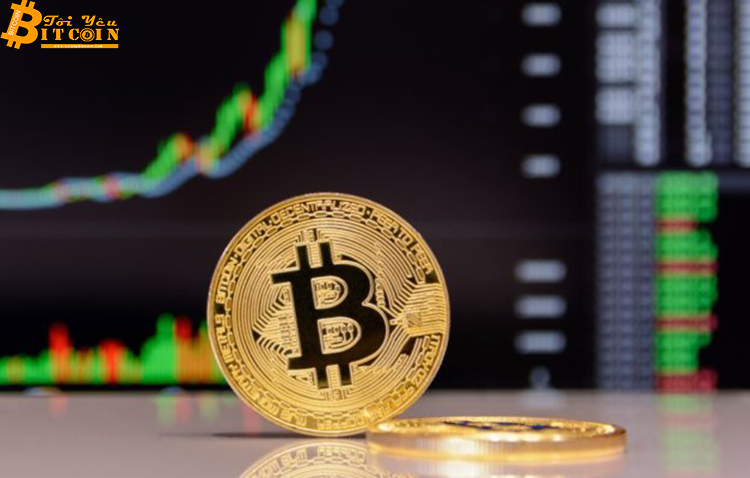 Bitcoin (BTC) is "more likely" to hit $40,000 than drop to $20,000, a Bloomberg analyst said as the largest cryptocurrency recorded a 6% gain on the day.
McGlone eyeing 'sustainable bull market bottom'
Data from Cointelegraph Markets Pro and TradingView shows that BTC price has regained the $35,000 mark as analysts forecast a fresh bull run.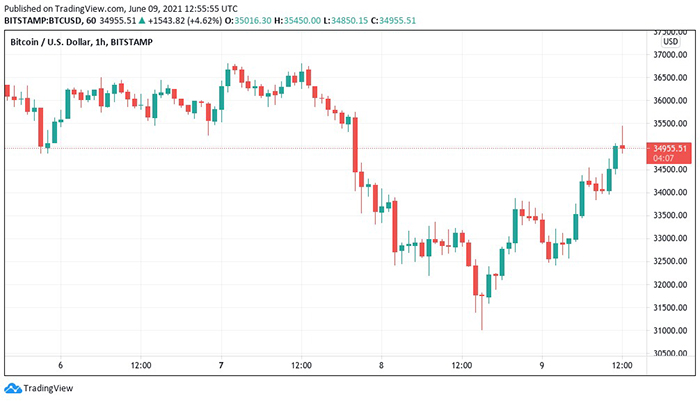 In a tweet on June 9, Mike McGlone, senior commodity strategist at Bloomberg Intelligence, argued that Bitcoin would soon return to $40,000 rather than continue to fall to $20,000 – its all-time high. 2017.
"Bitcoin surrendering? $40,000 is more likely than $20,000," he wrote on Twitter.
"Bitcoin's drop on June 8 and its return to support in the lower range around $30,000 have many signs of extreme bearish sentiment, which marks a sustained bull market bottom. "
McGlone emphasized that Bitcoin has already hit its 20-week moving average providing similar bottom signals through March 2020 – the peak of the COVID-19-induced market crash.
Moving averages continue to play an important part in where BTC price is headed next.
Bitcoin is no longer a "speculative cryptocurrency"
Bitcoin price has rebounded on news that El Salvador will be the first country in history to legalize cryptocurrency.
The move is a major response to "bad news" that has come from various sources in recent weeks, including former US President Donald Trump calling Bitcoin a "scam."
As Cointelegraph reported, many market participants are still in favor of BTC returning to bearish price action, such as a retest of $30,000 or even lower.
#BTC update
0.5fib level from the latest leg down is crucial imo.
Current bounce could be corrective to that 0.5fib level and down from there again.
In case the ABC turns into a 1-5, it is opening the gates for more upside towards $42k pic.twitter.com/VweyziWnwy

— Crypto_Ed_NL (@Crypto_Ed_NL) June 9, 2021
For McGlone, however, El Salvador's announcement, which first appeared at the Miami convention last week, marks a clear turning point.
"The Bitcoin Conference 2021 from June 3 to 5 has further validated our view that Bitcoin has moved into a global digital reserve asset and is no longer a speculative cryptocurrency," he said. tweeted on 8/6.
At the time of writing, the BTC/USD pair is still hovering around the $35,000 level, but has so far not turned this level into reliable support.
Readers can update BTC rates and more than 2,000+ cryptocurrencies in real time here.
Maybe you are interested:
---
Join our channel to update the most useful news and knowledge at:
According to CoinTelegraph
Compiled by ToiYeuBitcoin