After a flurry of positive news about Bitcoin adoption coming from countries recently pushed the Bitcoin price back to the $37,000 mark. But with the trend not clearly formed at the moment, the story of Bitcoin's future is still open.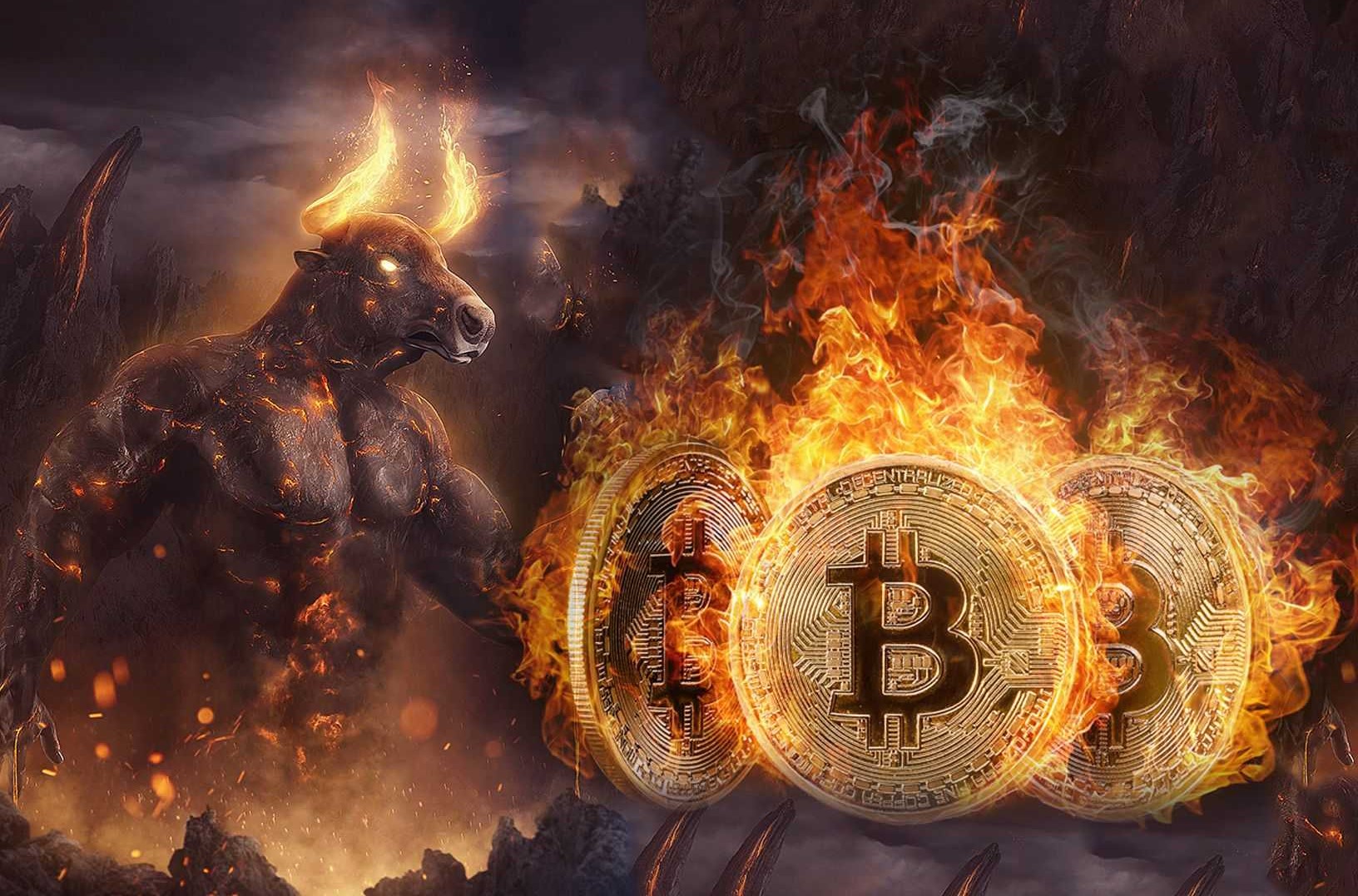 Over the past few weeks, Bitcoin's long-term downtrend and bounce back have been increasingly complicated by a combination of positives and negatives including the fact that Bitcoin is legal tender in El Salvador. as well as Chinese Internet giants are "sweeping" keywords related to Binance, Huobi and OKEx, making it difficult for Chinese Bitcoin Miners to experience a sharp drop in hash rate.
However, the bright spot appeared on June 9. The cryptocurrency market rallied extremely quickly when the price of Bitcoin (BTC) reversed. Bitcoin rallied 20% from $31,000 late on June 8 to an intraday high of $37,550.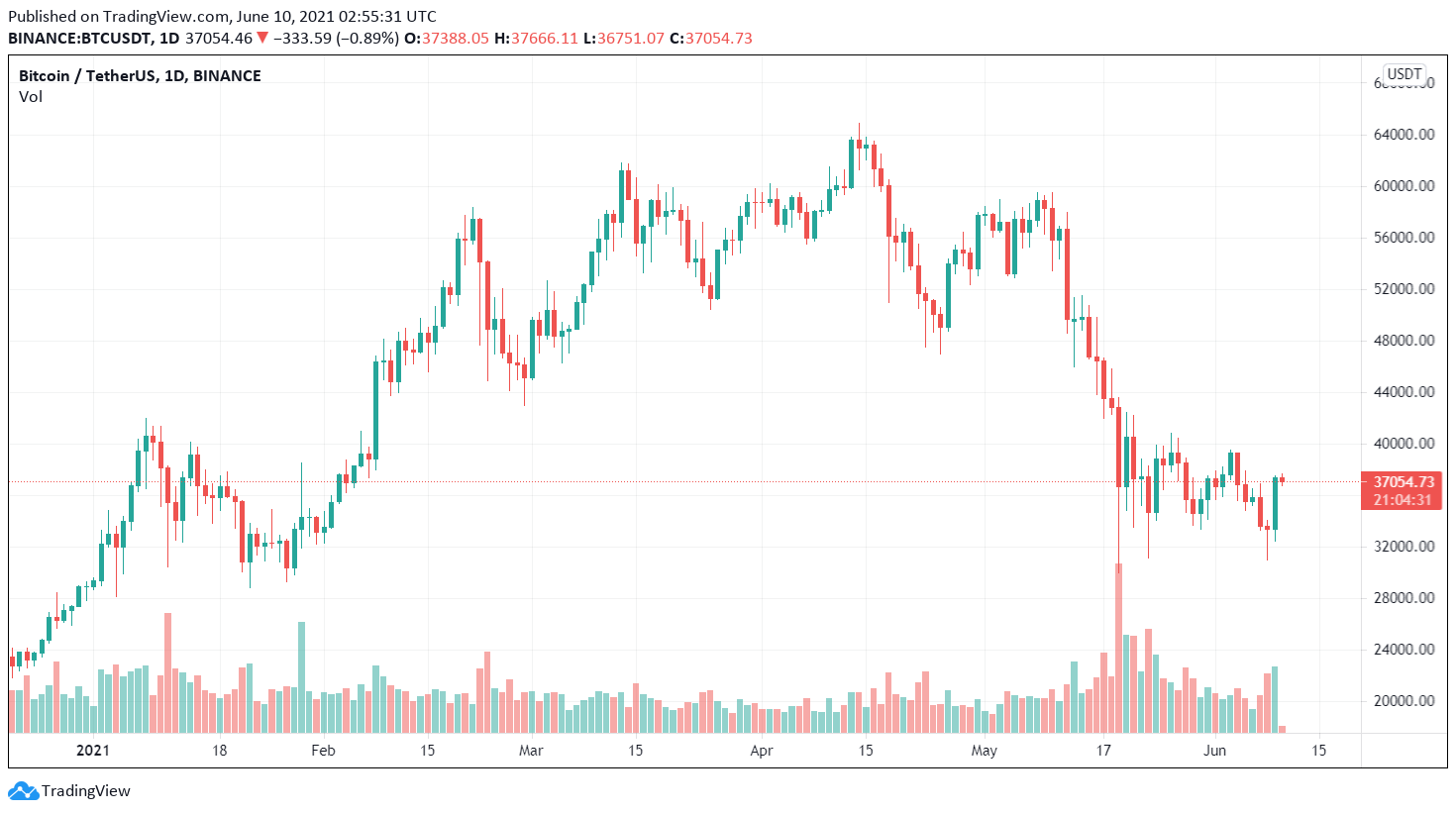 This breakout brings a lot of hope to investors. Mike McGlone, senior commodity strategist at Bloomberg Intelligence, now feels that BTC is more likely to hit $40,000 than drop to $20,000. Popular trader Rekt Capital, on the other hand, believes that BTC needs to have a weekly close above $32,000 to be safe from downward pressure.
#BTC is now at Weekly support (black; ~$32000)

Wicking into the orange area (~$29000) is fine as long as $BTC can Weekly Close above the black level later this week#Bitcoin pic.twitter.com/iDtjHdphKj

— Rekt Capital (@rektcapital) June 8, 2021
According to Élie Le Rest, partner at digital asset management firm ExoAlpha, the argument for Bitcoin as a store of value is more powerful than ever. But he feels that Bitcoin needs to strengthen its dominance, which means that the Bitcoin Dominance index must improve in order for the current bull run to continue.
On Bitcoin's future outlook, Le Rest mentions that after a retest of the lower lows of the $30,000 to $40,000 range over the past few days, a break above $40,000 could prompt a future rally. from a month ago.
Glassnode's latest on-chain data also favors a brighter cycle for BTC. Bitcoin binary CDD chart shows that is moving larger than average.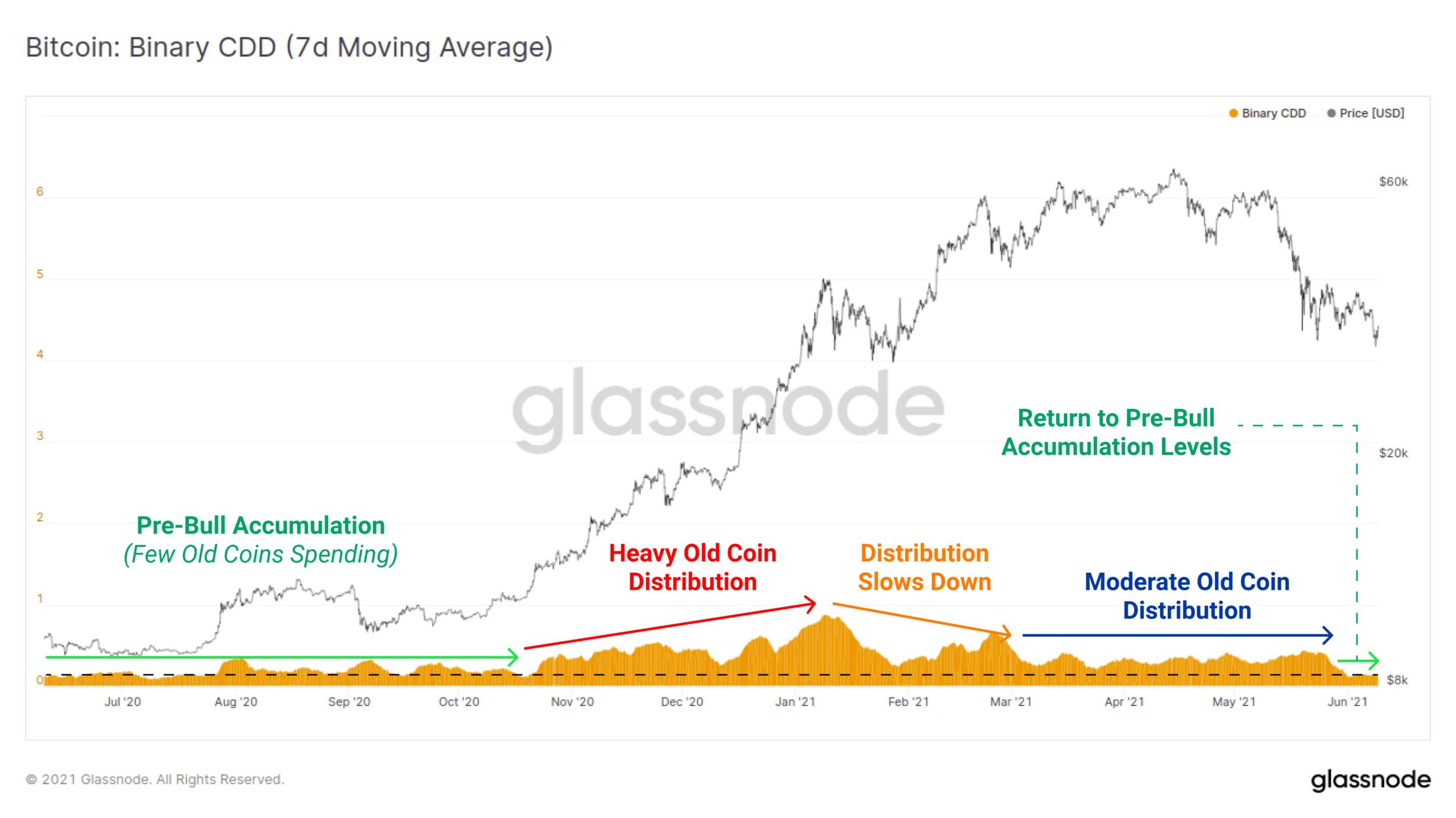 After a sustained period at the highs that lasted from November 2020 to May 2021, Binary CDD fell back to pre-bullish accumulation levels. The index has returned similar to the August 2020 period, when Bitcoin was about to enter a bull run.
That indicates that this could be a brand new reset for Bitcoin to begin forming a new bullish turning point. However, to be sure, we need to refer to some other indicators as well as observe the upcoming market situation.
Synthetic
Maybe you are interested:
Join the chat group Coinlive Chats Now let's discuss hot issues of DeFi market with Coinlive admins!!!