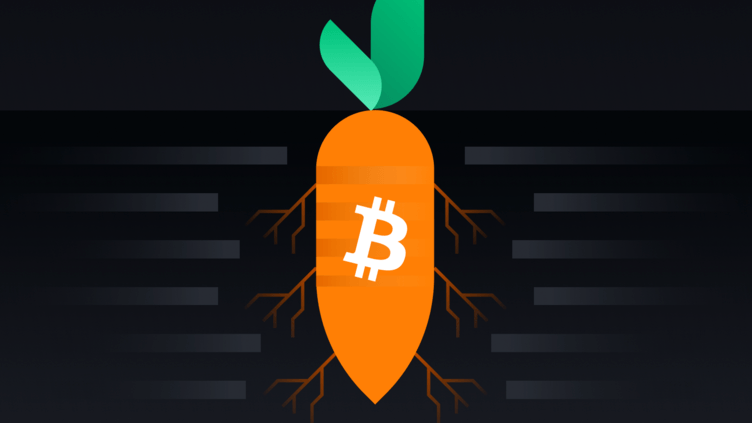 Taproot is Bitcoin's most important upgrade since 2017's Segwit upgrade
With Taproot reaching the 90% consensus milestone among mining nodes, all the necessary requirements have been confirmed to enable the Bitcoin soft fork by the end of November.
The Taproot upgrade has reached its first major milestone on the road to activation as 90% of Bitcoin (BTC) mining hashrate signals a protocol improvement within current difficulty levels.
Data from Taproot.watch, a website created by Bitcoin developer Hampus Sjöberg, shows that the locking phase is now complete.
All accredited mining pools signaled the upgrade with Slush Pool being the first to lock Taproot at block 687285.
TAPROOT LOCKED IN AT BLOCK 687285 BY SLUSHPOOL pic.twitter.com/FFDdibtmGt

— pourteaux (@pourteaux) June 12, 2021
AntPool and F2Pool – the two largest Bitcoin mining pools in the world by hashrate – were also among the first to support Taproot activation in the BTC mining sector.
Bitcoin core developer Pieter Wuille explained the activation steps for Taproot, stating:
"According to BIP341, when consensus is reached, the activation will be done automatically at block 709632 – scheduled around November 14, 2021."
Wuille also commented on the importance of Taproot, emphasizing:
"This is the first consensus change since Segwit was activated in August 2017. This update extends the processing capacity of the Bitcoin network in a more optimized way (especially for complex applications). more complex like multisig and layer 2) and improve security by hiding some private data."
According to Wuille, the November activation is just the beginning as the real work will be building the software to take advantage of the protocol improvements.
The historical significance of June 12 for Bitcoin has also extended beyond Taproot as the day saw a record number of transactions mined in a single block. Data from blockchain data tracking firm Blockchair shows that there were 4,075 transactions at block 687249.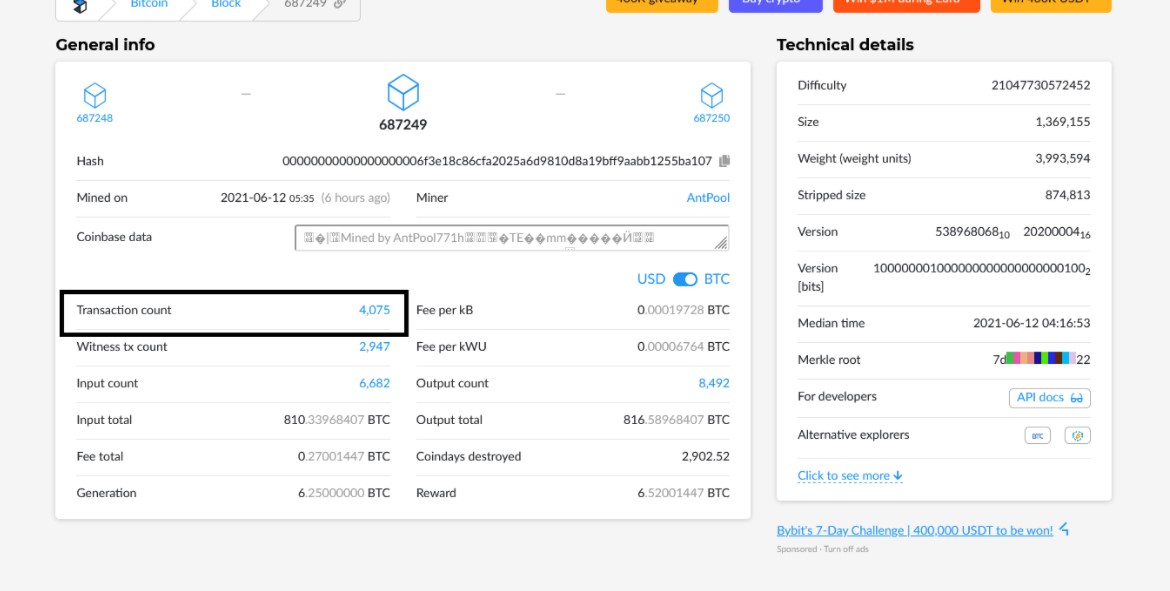 This record number is almost double the average number of transactions per block recorded on June 11 and four times the normal number of transactions per Bitcoin block.
Maybe you are interested:
---
Join our channel to update the most useful news and knowledge at:
According to Coinlive
Compiled by ToiYeuBitcoin