The Hong Kong branch of cryptocurrency exchange Bitget, BitgetX, has been forced to shut down and withdraw from this exchange after failing to obtain an operating license for six months.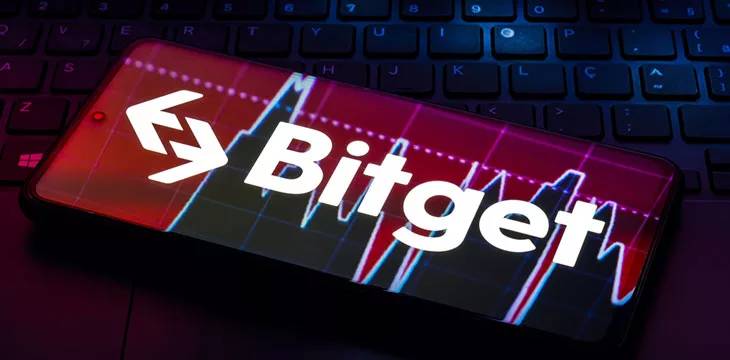 Bitget Hong Kong shut down after failed attempts to apply for a license
BitgetXCryptocurrency trading platform Bitget's Hong Kong branch announced that it would abandon plans to apply for a Virtual Asset Trading License (VATP) and exit the market permanently due to business concerns.
The exchange will officially stop operating on December 13, 2023, thus requiring users to withdraw all their investments from BitgetX before the above deadline to protect digital assets. From today all users will not be able to create new accounts and trade cryptocurrencies on the stock exchange, only the right to withdraw assets will be available.
The OSL announced today the suspension of trading on the stock exchange. https://t.co/QgqI7AtOzg

— Wu Blockchain (@WuBlockchain) November 13, 2023
BitgetX is an exchange Notification operational from April 2023 with spot and P2P services. But since it has not yet obtained a VAT license, this branch can only forward users' trading orders to Bitget Global.
The main reason stated by the company is that "considering the business and market situation, it has decided not to continue to obtain a VATP license in Hong Kong… the domain name 'Bitgetx.hk' will be permanent." will permanently cease operations. after December 13, 2023″.
However, sources at Wu Blockchain believe that Bitget is negotiating to purchase OSL, coinciding with the platform's trading suspension "due to important internal information."
Despite the departure of BitgetX, Hong Kong is still a country with many positive steps in the field of digital assets. Cryptocurrency companies such as HashKey, OSL, SEBA Bank and UBS Hong Kong have also received licenses from the Hong Kong Securities and Derivatives Commission (SFC). The Hong Kong government also established a web3 task force and proposed issuing stablecoins to compete with USDT and USDC.
Seizing the potential of the Hong Kong market, Binance-owned rumor exchange HKVAEX is also in the process of applying for an operating license.
Coinlive compiled
Maybe you're interested:
Join the discussion on the hottest issues in the DeFi market in the chat group Coinlive Chats Let's join the administrators of Coinlive!!!