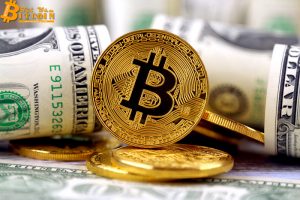 According to experts, digital fiat currencies will not replace, take market share or compete with decentralized currencies like Bitcoin, but will also accelerate the investment process in Bitcoin.
Michael Sonnenshein, CEO of Grayscale, and Greg King, CEO of Osprey Funds, told CNBC that the digital dollar won't be the end of Bitcoin.
On the other hand, in the context of central banks around the world efforts to digitize fiat money, this trend will actually push more investors to enter the cryptocurrency market.
"Digital fiat currencies will not replace, take market share or compete with decentralized coins like Bitcoin," Michael Sonnenshein said on CNBC's "ETF Edge" show.
"I think it's all about digitization of money and investors or ordinary people, who have not yet entered the investment market, may also be interested," Sonnenshein added.
Mr. Grayscale is managing one of the largest Bitcoin funds in the world, the Grayscale Bitcoin Trust (GBTC), with an asset size of over $24 billion.
Although bitcoin is not yet widely recognized as a payment method, its store of value function will be strengthened as government-issued digital currencies are introduced, said King, founder and CEO of Osprey, said.
"When fiat currencies are digitized. I think this will push more people to invest in Bitcoin because, to be honest, it gives the government more control over the money supply and more people invest in Bitcoin because of that concern. ," he told CNBC.
Besides the Osprey Bitcoin Trust (OBC), King's company also operates the Osprey Algorand Trust. This is a fund focused on technology and supports many currency digitization projects of state banks.
Both CEOs have a positive view of Bitcoin over the next year as the coin continues to gain global acceptance.
"How the price of Bitcoin will fluctuate will wait for time to tell, but the institutionalization of this asset class has come and will be maintained," Sonnenshein said.
Meanwhile, Mr. King is optimistic that the Bitcoin market will still follow an uptrend. "I think the price will be higher," Mr. King said.
"I think the price will definitely break the $40,000 mark and then continue to move up. If we go down, we could be in trouble," he added. However, Mr. King still holds a bullish view in the medium and long term. "So this is still a good buying opportunity for us," he said.
Maybe you are interested:
---
Join our channel to update the most useful news and knowledge at:
According to Vietnambiz
Compiled by ToiYeuBitcoin