Some of the world's largest Bitcoin mining pools in China have experienced a sharp drop in mining rates over the past 24 hours.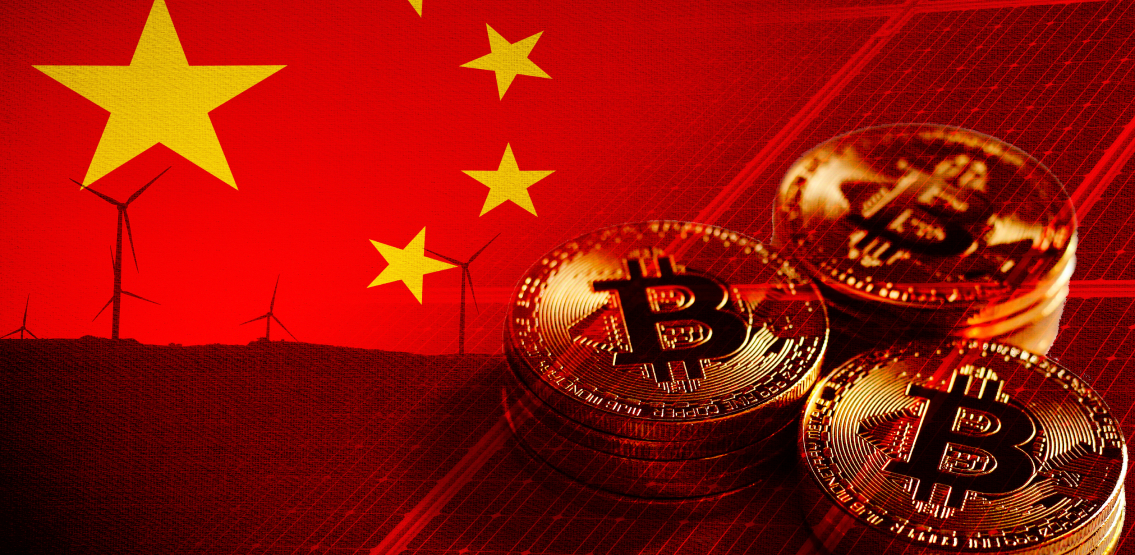 Data from BTC.com shows that major Bitcoin mining pools in China, especially AntPool, F2Pool, Poolin and BTC.com, have seen their hash rate drop between 11% and 30% in the past 24 hours. Other pools run by Huobi and Binance also recorded a drop of more than 10%.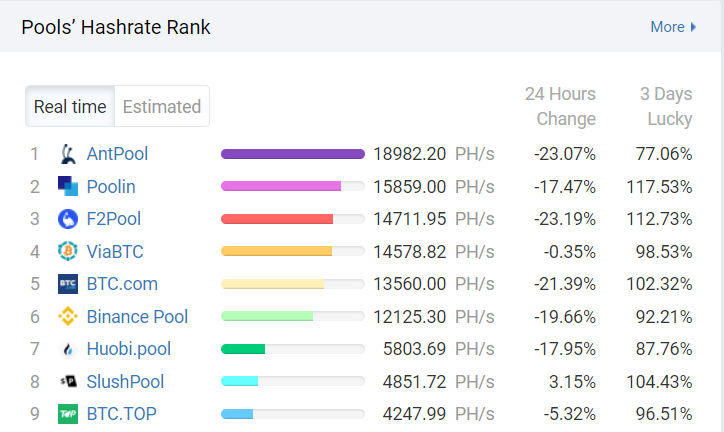 Such a notable drop in Chinese Bitcoin mining pools comes as China continues to crack down on Bitcoin mining. Chinese Internet giants have just issued an "ultimatum" to the crypto market while sweeping keywords related to Binance, Huobi, and OKEx.
Also today, Changji county in China's Xinjiang province ordered Bitcoin mining sites in Zhundong Economic Technology development park to close their operations by 2pm China time on the 9th. June.
In April, Bitcoin miners in Xinjiang were forced to close due to security concerns around local coal-fired power plants following a number of incidents. The hash rate of BTC also drops by about 25% over the next seven days before mining farms resume operations.
Since the crackdown began, there have been reports of Chinese BTC miners starting to move their equipment out of China. This gradually shifts Bitcoin mining power to Central Asia, North America, and some parts of the EU.
As proof, Bitcoin mining hardware company Canaan said in its Q1 financial report, that overseas sales of mining equipment accounted for nearly four-fifths of the company's revenue for that quarter. This appears to be the first time Canaan has reported that its domestic sales are overshadowed by its overseas business.
Square genius Jack Dorsey recently invested $5 million in Bitcoin mining facility Blockstream, to launch a 100% solar-powered Bitcoin mine in the United States.
See more: Jack Dorsey Affirms "Love" For Bitcoin: "If I Didn't Work For Twitter Or Square, I Would 'Join' Bitcoin"
In the US, Bitcoin mining farms are expanding. Companies including Argo Blockchain miner, Riot Blockchain, and market maker GSR are planning to ramp up Bitcoin mining operations, with GSR focusing on hydroelectric power use.
Synthetic
Maybe you are interested:
Join the chat group Coinlive Chats Now let's discuss hot issues of DeFi market with Coinlive admins!!!