The cryptocurrency industry had a tumultuous third week of January 2023, with Bitcoin going up and down on sudden industry information, but ended up owning a good as it hit its highest peak considering that September 2022 .
Whatever takes place, cryptocurrency lending company Genesis has eventually filed for bankruptcy soon after a extended time period of turmoil, starting to be the most recent domino to crash in the industry.
We assessment anything with Coinlive to make absolutely sure you will not miss any essential information! 😉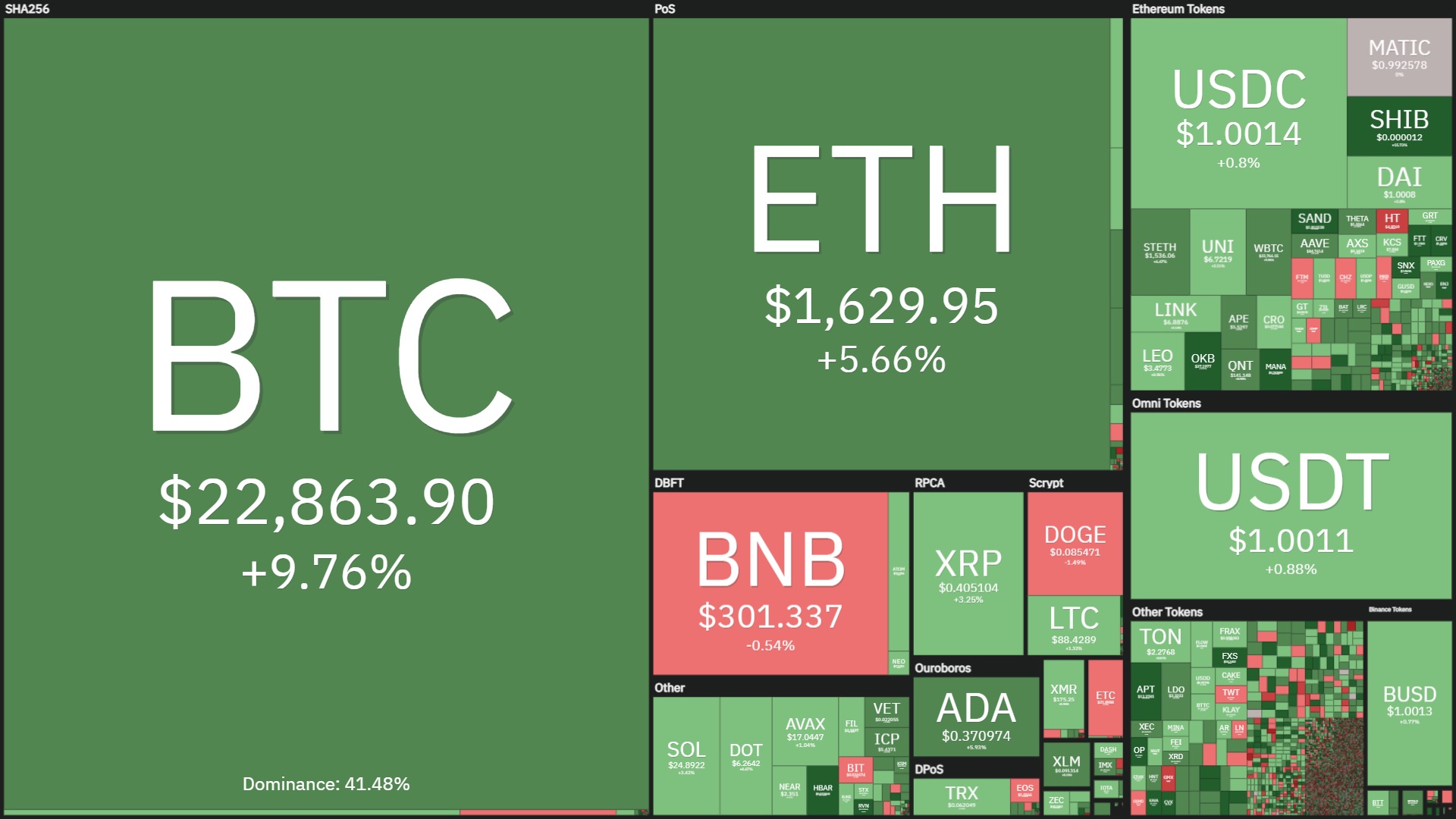 📌 Coinlive Originals – Must Read Articles
– Search Kyros:

– Coinlive blog site:
– Ancient8 Research:

– AntiAntiNFT Club:
📺 Coinlive tv
– DeFi discussion ep.79: Liquid Staking – The story that appeared 'old' is now 'new'

– Weekly information:
📰 News stage
Central stage 🔥
– bitcoins At the starting of four months, altcoins surged
– Genesis declared bankruptcy
– Two founders Capital of the 3 arrows they want to increase capital to make a trade
FTX standing update
Update connected organizations
Great cap
– Mining issues and hashrate bitcoins raise
– Shiba Inu "again" is about to release the beta model of the degree two Shibarium
– Binance has finished the burn up BNB On the 22nd, it burned $617 million
– Polka dot Update new update for inter-parachain token transfer characteristic
– Estimated: 102 billion USD tokens are waiting to be unlocked
– Suspect that somebody is "collecting goods" Rocket Pool (RPL) in advance of listing Binance
DeFi and Level two 🦄
– SushiSwap set higher ambitions for the undertaking improvement approach in 2023
– Aave V3 What is well worth noting about the Ethereum mainnet?
– Number of transactions on Optimism "far" Arbitrum
– zkSync integrates a new engineering that lets personal transactions more than the network
– MakerDAO has issued a series of proposals to restrict the publicity of the DAI stablecoin to Gemini
NFTs, GameFi and Metaverse 🖼🎮🌐
– Azuki broaden the NFT universe with the launch of the virtual city of Hilumia
– Tickets for the game of NFT The Yuga laboratories it reached a volume of six million bucks inside hrs of opening
Big organizations 💰
– Capital HashKey increase $500 million for the 3rd fund
– Coin basis closed operations in Japan
– Partner financial institution of Binanza fiat transaction quantity restrict
Legal and Reception ️
– e-CNY of China has begun to be applied in equity investment
– Issued by National Australia Bank secure coins
Synthetic currency68