This past week can be considered the most "quiet" week of the crypto market since the beginning of 2021 until now. Apart from the news that Bitcoin is legalized as a payment method in El Salvador, the rest of the coins have almost no notable news at all. The emerging news is mainly legal information, mostly negative.
This is clearly shown in the statistics of the price movements of the currencies compared to 7 days ago. While Bitcoin only recorded a negligible increase of 0.12%, other notable altcoins recorded double-digit declines.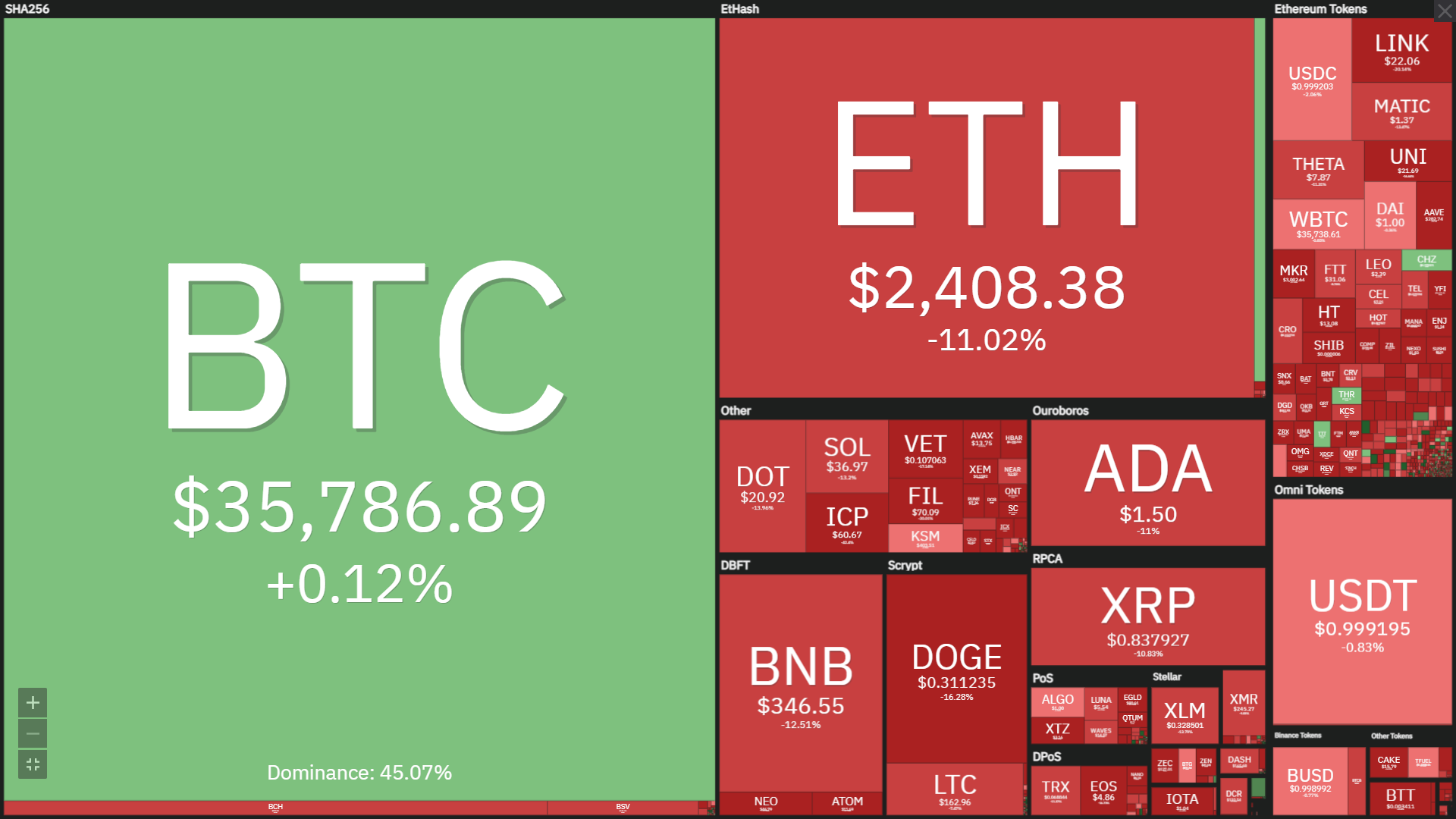 Let's review it all with Coinlive to make sure you don't miss any important news! 😉
📌 Coinlive Originals – Must-read articles
– DeFi Angle: Which project is likely to win the first parachain auction on Kusama?
– Analysis: Bitcoin Becomes Legal Currency in El Salvador – What's the Impact on the US?
1/ The focal point 🔥
– Historic events: El Salvador passes law recognizing Bitcoin as legal currency, IMF immediately "concerned"
– China's crypto "ban" is becoming increasingly apparent: Miners' hashrate drops "unstoppably", social networks start censoring keywords, Qingdao province bans mining
– FUD: Bitcoin drops 8% due to fear that US authorities will hack into the network
– Former President Donald Trump: Bitcoin is a 'scam'
– Moments of "extreme comedy" in Bitcoin Conference 2021 in Miami
2/ Big Cap
– Bitcoin Reversal to 37,000 USD – What scenario will happen next?
– Miners sell 5,000 BTC in a week, the price of BTC dropped seriously
– Vitalik Buterin announced to "take profit" on the investment in Dogecoin in 2016, the profit is more than 300 times
– Solana Labs Successfully raised capital of 314 million USD
3/ DeFi 🦄
– Kusama parachain auction The first will take place on June 15 15
– Curve Launches Curve V2 compete directly with Uniswap V3
4/ Investments from large organizations
– Ruffer revealed to have withdrawn from the Bitcoin market in April with $1.1 billion in profit
– MicroStrategy Announced proposal to raise $400 million to buy Bitcoin
– Ledger collects more than 380 million USD from the funding round to welcome the DeFi ecosystem
5/ Legal and Reception ⚖️
– G7 discuss stablecoins, CBDCs at the latest meeting
– Thailand ban trading meme coin and NFT
– Basel Committee Proposal to impose strict capital requirements on Bitcoin-exposed banks
– Paraguay, Panama towards Bitcoin adoption after the pioneering flag of El Salvador, Mexico also move on
6/ Notable events in the coming week (June 14 – June 20)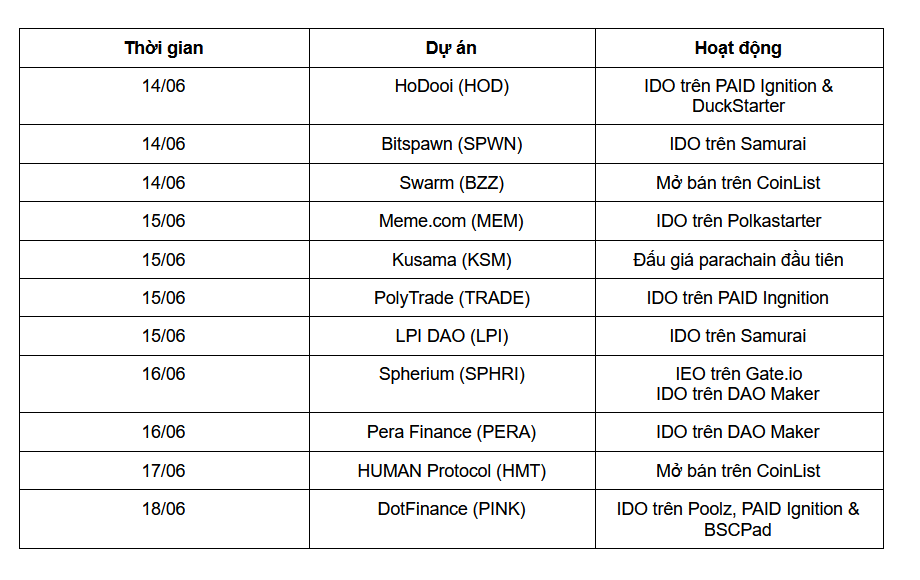 Synthetic
Join the chat group Coinlive Chats Now let's discuss hot issues of DeFi market with Coinlive admins!!!