South Korean crypto exchange Bithumb is still on sale, but its value has dropped by more than 50% along with the price drop of the crypto market.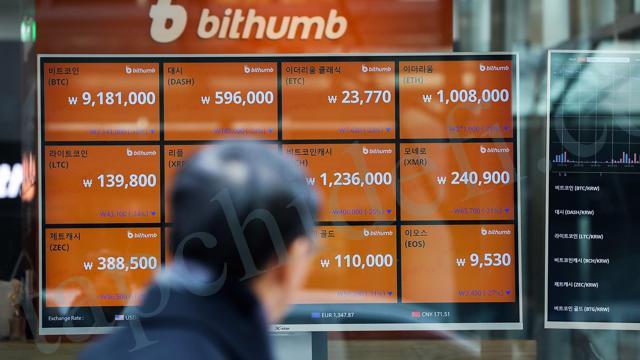 Bithumb drops more than 50% with the market drop
According to financial communicator Maeil Kyungjae, potential buyers are still interested in the trading platform, but its value – according to market experts – has declined as the value of bitcoin (BTC) has dropped from over $60,000 down to just over $33,000.
Just 2 months ago, financial experts and investment banks estimated that the Bithumb trading platform, one of the two largest in South Korea and the market leader until recently, was worth up to 2, 6 billion USD. Experts now say the platform is worth less than half that amount at most, and its unlisted shares are worth around $250 each. In April, that same stock was worth about $620 per share. That means the platform is now worth around $1.14 billion.
Bithumb drops more than 50%- The exchange is in danger of being changed hands
A large number of companies, from local game companies to domestic internet giants and even foreign players, have expressed interest in acquiring the company, but a deal agreement has not yet been implemented. Many people have disavowed links to purchase possibilities. However, the media outlet claims that interest in the platform remains "strong".
The platform's chairman and largest shareholder, Lee Jung-hoon, is keen to sell and has been the subject of a police investigation into a failed token listing and alleged fraud in 2018. .
Banking experts have stated that Lee's connection to the platform could jeopardize his chances of getting an operating license when the regulations take effect in September of this year. Banks will do background checks on executives – and may refuse to grant licenses if they believe key decision-makers have a history of participating in fraud investigations.
Bithumb is a third-party exchange that allows you to buy, sell and trade a variety of cryptocurrencies. They were created in 2013 by a company called BTC Korea.com Co. Ltd and its head office is in Korea. As such, Bithumb is one of the oldest exchanges.
Since its launch, Bithumb has become one of the largest exchanges in Korea and in the world in terms of daily trading volume.
However, the not-so-positive volatility of the cryptocurrency market in recent months shows that not only Bithumb but many other exchanges are affected. With a drop in value of more than 50%, it is likely that the leading exchange in the country of kimchi will have to close or sell to another company.
Join Facebook Groups and Telegram group of the Coinlive to chat and exchange information about the Crypto Currency market with more than 10,000 other people.
Important Note: All content on the website is for informational purposes only and is not investment advice at all. Your money, the decision is yours.