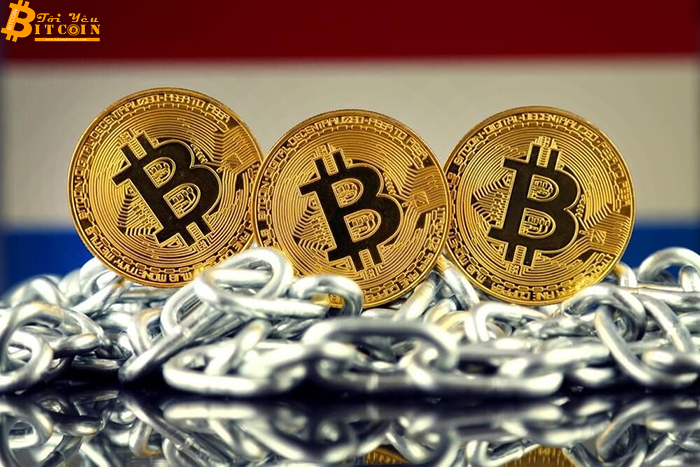 While El Salvador accepts Bitcoin as legal currency, a Dutch official has just called for a complete ban on the cryptocurrency.
Pieter Hasekamp, ​​Director of the Dutch Office of Economic Analysis in the Ministry of Economy and Climate Policy, published an essay titled "Netherlands Must Ban Bitcoin".
Hasekamp listed a series of reasons why the Dutch government must issue an immediate ban on Bitcoin (BTC) mining, trading and holding. According to him, this could cause the price to plummet because Bitcoin "has no intrinsic value and only has value when others accept it."
The Dutch official cited a well-known anti-crypto story, arguing that all cryptocurrencies cannot perform any of the three main functions of money, which is a single account location, means of payment, and store of value.
The Netherlands has lagged behind other countries, Hasekamp said, which have sought to "curb the hype of cryptocurrencies" in recent years. "Dutch regulators have tried to tighten supervision of trading platforms, but without success. The Central Planning Bureau pointed to the risks of cryptocurrency trading in 2018, but concluded that stricter regulation is not yet necessary," the official wrote.
In his essay, Hasekamp pays particular attention to Gresham's Law, a monetary principle that states that "bad money chases good money". For example, if there are two forms of currency in circulation, which are accepted by law as having similar nominal value, the more valuable currency will disappear from circulation. Calling Bitcoin "bad money," Hasekamp argues that Gresham's Law could work in the opposite way to Bitcoin:
"Cryptocurrencies exhibit all the hallmarks of 'bad money': unclear origins, uncertain valuations, shady trading practices. […] Is Gresham's Law Back? No, vice versa. Cryptocurrencies are not used in regular payment transactions. […] Bad money disappears from circulation because no one wants to receive it anymore."
Maybe you are interested:
---
Join our channel to update the most useful news and knowledge at:
According to CoinTelegraph
Compiled by ToiYeuBitcoin