The Bitcoin legal tender in El Salvador has been the catalyst for many countries around the world to move down the path in favor of Bitcoin. However, there is a lot of controversy around this issue, economists want El Salvador's Bitcoin law to be repealed while President Nayib Bukele is receiving support from many sides in getting closer to implementation. fulfill his Bitcoin (BTC) dream.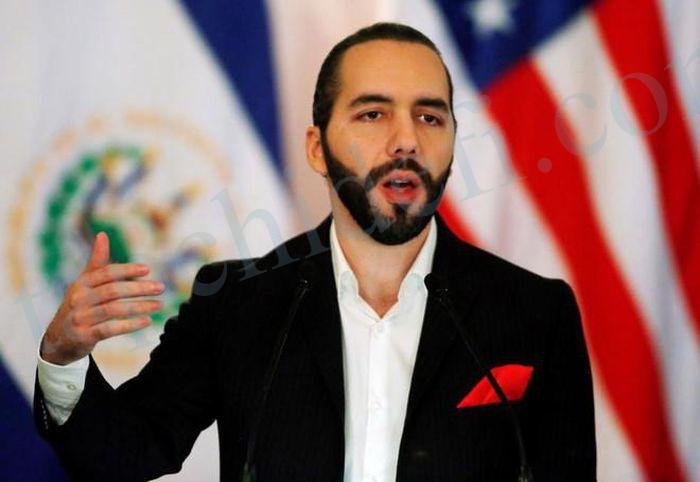 Economists Want El Salvador's Bitcoin Law Repealed
Domestically and internationally, economists and political commentators remain divided on the issue of BTC acceptance.
Moody's Investment Services said that, according to ElSalvador.com (publisher of the Salvadorian newspaper El Diario de Hoy), "the use of BTC as a currency parallel to the USD presents risks to the financial system. , the stability of the country's monetary regime and signaled the lack of a consistent economic framework because the International Monetary Fund was unlikely to have consulted the law while negotiating economic measures. and financing related to the grant program. "
The media also quoted Manuel Enrique Hinds, a former Salvadoran finance minister, as warning:
"This move could cause a very serious crisis in the country, because we pay for everything in dollars. We can take risks by depositing in bitcoins. Prices can change in a matter of hours and even though the government has said it will guarantee the price, a $150 million fund is not enough to do that."
And the same media separately reported that the El Salvador College of Professional Sciences in Economic Sciences (COLPROCE), a group of economic experts, had asked the country's parliament to "repeal" the passed law. passed recently.
In an open appeal, the group asked lawmakers to instead "create a space for discussion" with "all social and economic actors".
Content mentioned:
"The conversion of bitcoin from its crypto state to legal tender, was approved without conducting studies proving its viability and applicability to the economy. [Salvadorian]. Most experts in monetary and financial economics, both domestic and foreign, believe that the adoption of bitcoin puts economic stability at risk. Bitcoin could create a financial bubble and turn El Salvador into a tax haven."
In an opinion piece for La Prensa Gráfica newspaper, columnist Carlos Alfaro Rivas claimed that the President effectively told the world: "Welcome to Bitcoinland!" – and has made a big impression in the crypto space with his English skills and "great" image.
But Salvador, he added, can only hope that Bukele's efforts to attract investors to the country will not inadvertently attract criminals.
In addition, he also noted the positive experiences from the small village of El Zonte, where the economy using BTC has been and is running.
He commented:
"I am not worried that we Salvadorans will not understand (BTC). In El Zonte, we have already tamed it."
But he concludes that the country is now at a crossroads – and could see "Bitcoinland" become a major success story or "hit a brick wall".
Meanwhile, the rift between Bukele and Washington seems to be growing as the US President thinks that the long-term goal of de-dollarization of the Salvadoran economy can be achieved.
US Agency for International Development (USAID) administrator Samantha Power spoke about the "fragility of democracy" at an event held at the Central American University of El Salvador – run by a one of Bukele's harshest critics.
According to AP (via Yahoo), Power added:
"The United States believes that governments everywhere must earn the trust and goodwill of their people. If corruption is allowed to run rampant, if judicial independence is not respected, if anti-corruption institutions are broken down as we have seen all too often in Honduras, Guatemala and here El Salvador, then the local governments will end up hindering the aspirations and potentials of their own people. "
And according to ElSalvador.com, Power also warned that corruption allegations could be as damaging to countries as El Salvador's chances of attracting foreign investors – something Bukele's BTC policies make clear is to be achieved.
President Bukele Wins Multi-Party Support for Legalizing Bitcoin Despite Economists Want El Salvador's Bitcoin Law Repealed
According to Reuters and AFP (via El Economista), the head of the Central American Bank for Economic Integration (Banco Centroamericano de Integración Economica or BCIE) has stated that the institution will "provide technical assistance" to El Salvador. when they switched to legal tender BTC production in September of this year.
The bank's director, Dante Mossi, is quoted as saying that they will work with El Salvador's finance ministry and its central bank to "select a team to work on on the rollout".
Mossi, who was speaking at a virtual conference, warned that "in the anonymous world of cryptocurrencies, there can be bad guys," meaning the adoption of a "regulatory framework that allows governments to controlling" the use of cryptocurrencies is paramount. He also ruled out the possibility of BCIE adopting BTC, saying that the bank's financing will continue to be made in USD.
But he is generally optimistic about El Salvador's plans, claiming that BCIE will "accompany El Salvador in its new and innovative policy of adopting the cryptocurrency bitcoin for legal use".
He added that a new "team" had been formed at Salvador's request and that the bank was now "preparing a technical support package to ensure that it has all the specialists".
Will the adoption of the Bitcoin standard with El Salvador go smoothly as planned while there are still many controversies surrounding this issue?
Join our Facebook Group and Telegram Group Coinlive to chat and exchange information about the Crypto Currency market with more than 10,000 other people.
Important Note: All content on the website is for informational purposes only and is not investment advice at all. Your money, the decision is yours.