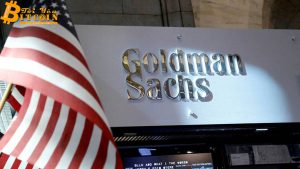 Financial giant Goldman Sachs officially accepted Bitcoin earlier this year. Not only that, the giant is also planning to expand its services to include Ethereum.
U.S. investment bank Goldman Sachs is planning to offer Ethereum (ETH) derivatives products in the coming months, setting the stage for wider adoption of Ether and marking a significant shift in ethereum. compared to the organization's critical stance on digital assets in the past.
Mathew McDermott, director of digital asset management at Goldman Sachs, confirmed on June 14 that the investment bank is expanding into Ethereum options and futures. McDermott said institutional demand for cryptocurrencies will continue to grow despite recent market volatility:
"The adoption will continue. Despite the correction, we see a significant amount of interest in the crypto space."
McDermott consulted a survey of 850 institutions last week in which nearly 10% of respondents said they are trading crypto and 20% are interested in entering the market. According to CoinShares, institutional investments in Ethereum products have grown to nearly $1 billion this year alone, with total assets worth around $11.1 billion.
Goldman Sachs launched limited Bitcoin (BTC) derivatives trading in early May, overseen by McDermott's digital assets unit. The bank recently led a $15 million investment round for Coin Metrics, a leading cryptocurrency intelligence platform. McDermott said Goldman Sachs is also looking at a number of different companies that align with the bank's strategic direction.
Maybe you are interested:
---
Join our channel to update the most useful news and knowledge at:
According to Coinlive
Compiled by ToiYeuBitcoin