World financial giant JP Morgan is the latest representative to respond negatively to El Salvador's decision to adopt Bitcoin (BTC) as legal currency in the country.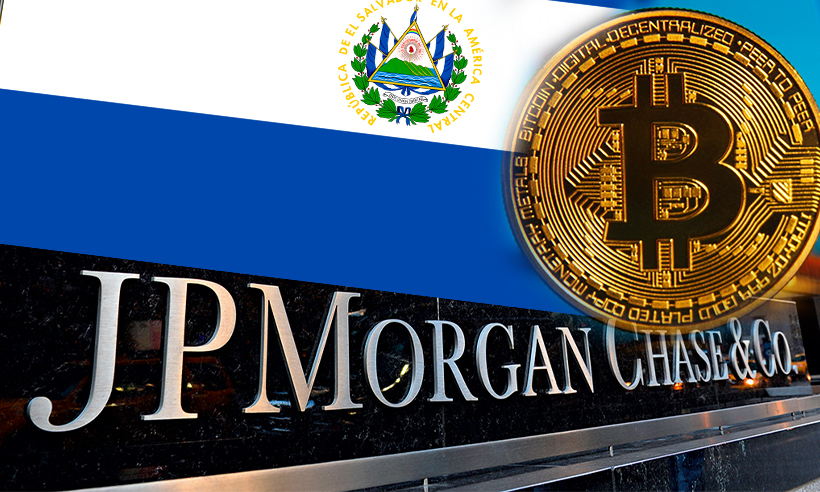 In the published text, US banking empire JP Morgan stated that there is little economic benefit to El Salvador in adopting Bitcoin as a legal currency in tandem with the US dollar.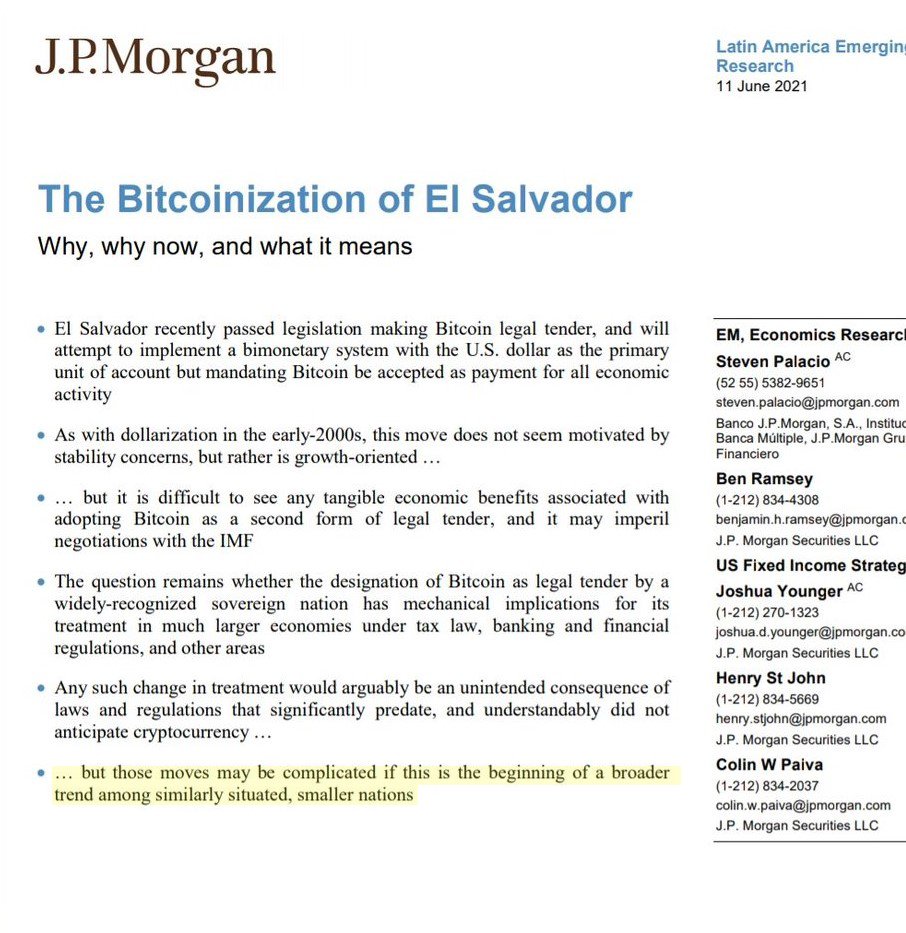 On June 9, El Salvador's parliament passed a historic bill to make El Salvador the world's first country to accept Bitcoin as a legal payment method. The Bitcoin Bill was passed by a majority of 62 out of 84 votes. Commenting on the move, JPMorgan's note said:
Similar to the dollarization of the early 2000s, this move does not appear to have been motivated by stability concerns, but rather growth-oriented. But it is difficult to see any economic benefits associated with the adoption of Bitcoin as a legal form.
In addition, the billion-dollar banking group also said that El Salvador's actions could hinder the upcoming negotiations with the IMF, specifically a funding program of $ 1 billion.
See more: El Salvador's move to legalize Bitcoin causes the International Monetary Fund to step in
Facing a budget deficit of $3.2 billion in 2021, El Salvador is said to be in talks with the International Monetary Fund (IMF) for a $1 billion funding program.
Given the IMF's role in providing access to external credit to countries like El Salvador, JPMorgan echoes a similar view of the IMF, less positive about the potential impact of BTC adoption. Indeed, the IMF itself has taken matters of the development by stating that El Salvador's adoption of Bitcoin would cause significant legal and financial ramifications.
However, on June 11, the Basel Committee also proposed strict capital requirements for banks with Bitcoin exposure. At the same time, classifying Bitcoin into the highest risk category with an extremely high risk weight of up to 1250%.
Synthetic
Maybe you are interested:
Join the chat group Coinlive Chats Now let's discuss hot issues of DeFi market with Coinlive admins!!!