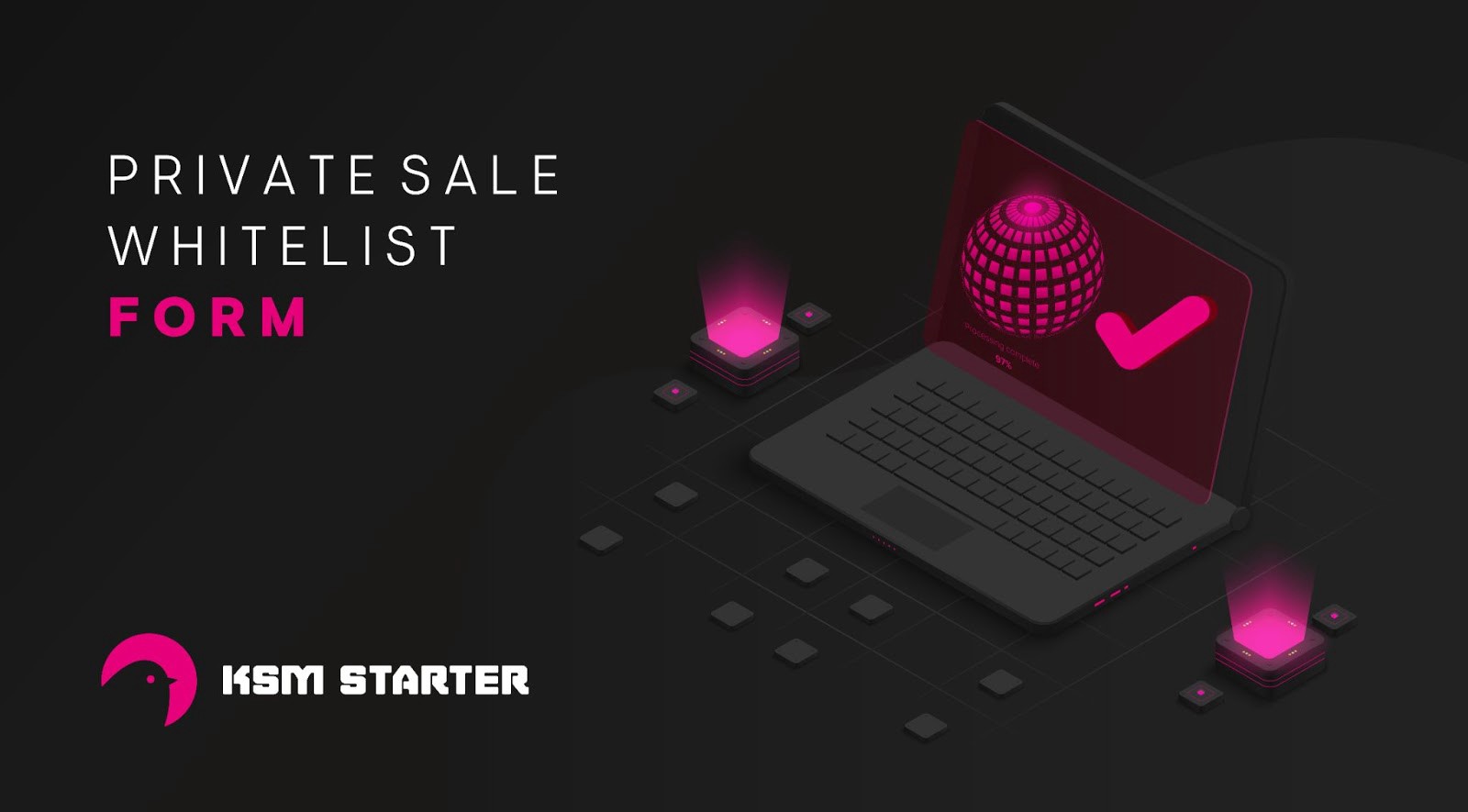 KSM Starter is built on the foundation of turning community participation into a great power supporting various projects with promising potential building on Substrate. KSM Starter wanted to engage the community in both public and private sales, so a part of the private sale was open to everyone involved.
Whitelist process
KSM Starter's whitelisting for private will be conducted on a lottery system. To be eligible, participants must complete basic tasks. Furthermore, participants have an increased chance of being whitelisted by completing additional tasks.
Participants must fill in form, join Gleam competition and complete basic quests.
Whitelist will be open for 7 days until June 18, 12:00pm UTC (19:00 UK time).
The basic tasks are as follows:
On Gleam, participants can complete additional bonus tasks by creating unique content including but not limited to:
Posts

Video

Memes and GIFs

Telegram Stickers

Infographics
Please note copyright restrictions. If you need KSM Starter brand assets to complete your content, please ask in the official Telegram community.
After the lottery
After conducting the KSM Starter whitelist lottery, all bot registrations will be deleted and duplicate entries will be merged into one. A random draw will be conducted and winners will be contacted via email. Participants have 24 hours to respond to emails. If no response is given, the KSM Starter team will contact privately via Telegram and Twitter. If no response is given within 48 hours above or below any communication channel, the winner will be disqualified and replaced with another participant who will be selected at random.
Synthetic
Maybe you are interested:
Join the chat group Coinlive Chats Now let's discuss hot issues of DeFi market with Coinlive admins!!!