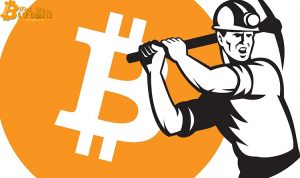 China's crackdown on Bitcoin mining and trading has affected the entire cryptocurrency market.
The campaign to wipe out cryptocurrencies in China has been going on for more than 2 weeks. Since May 21, when China announced a ban on Bitcoin trading and mining, the price of this cryptocurrency has not been able to surpass $ 40,000. The average daily transaction value dropped to $34.8 billion in the first week of June, down sharply from May's record $67 billion and the lowest since December 2020, according to CoinDesk Research.
Bitcoin miners lose motivation
The sharp drop in transaction value leads to another remarkable parameter. That average Bitcoin transaction fee, the amount paid to miners to process, also dropped to $4.38 per transaction over the weekend, down 93 percent from its peak of $62.77 in April, according to the report. Cointelegraph.
Bitcoin "mines" are actually a collection of machines with powerful computing power, used to verify transactions on the Bitcoin blockchain. To incentivize miners to contribute to the decentralized network, the network rewards Bitcoin every time a block is validated, and miners also receive transaction fees. This fee is influenced by supply and demand, along with transaction size and transaction volume of the cryptocurrency.
Transaction fees are inherently insignificant compared to Bitcoin rewards. However, many experts predict this fee will become more and more attractive to miners as the amount of Bitcoin mined decreases.
In other words, the goal of Bitcoin miners now is the number of Bitcoins that are rewarded after completing each block. However, when new Bitcoins are no longer created, the reward for completing the Bitcoin block is the transaction fee. As long as there are Bitcoin buying and selling transactions, new blocks will be created, and miners will still receive money.
Satoshi Nakamoto also envisioned this scenario, when writing in the white paper on Bitcoin.
"Once the pre-determined amount of cryptocurrency is already in circulation, the rewards will be fully converted into transaction fees and there will be no inflation," the mysterious programmer asserts.
Given the fact that China is strongly banning Bitcoin, causing a sharp drop in the number of transactions, miners may have to accept a sharp market decline, thereby reducing profits.
No exit for Chinese Bitcoin miners yet
"Trade volumes are usually smaller when it's a bear market, mainly due to regulatory changes," said Simons Chen, managing director of investment and trading at crypto-finance firm Babel Finance. based in Hong Kong.
The strong campaign to suppress Chinese Bitcoin shows no signs of cooling down anytime soon. The Bitcoin price is down more than 40% from its all-time high of over $62,000 in April.
"The signal from the meeting in May scared off some traders," said Chen.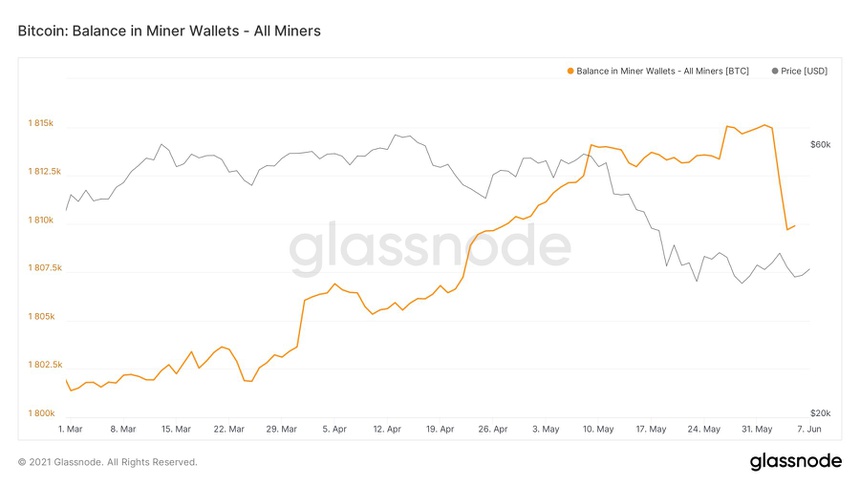 Following the meeting, several Bitcoin mining centers in Inner Mongolia, Xinjiang, and Qinghai announced the closure of part or all of the mining pools in their regions. Sichuan province, which depends on cleaner hydroelectricity, held a meeting on Bitcoin mining earlier this month, but reached no conclusion on possible policy changes.
China accounted for 65% of total global Bitcoin mining capacity in April, according to the Cambridge Bitcoin Electricity Consumption Index. Xinjiang alone accounted for nearly 36% of that, while Sichuan and Inner Mongolia ranked second and third respectively.
Bitcoin miners in China now face the risk of being blacklisted by social trust. In addition, the country's social networks such as Baidu and Weibo have been censoring search results for major crypto exchanges since June 9. Last week, Weibo banned several crypto-related influential accounts, saying that the accounts violated Weibo's guidelines as well as "relevant laws and regulations."
Maybe you are interested:
---
Join our channel to update the most useful news and knowledge at:
According to Zingnews
Compiled by ToiYeuBitcoin