That crazy thing is absolutely true. The United States Space Force (USSF), a branch of the armed forces formed under the previous administration of former President Donald Trump, is planning to release a series of NFT collections.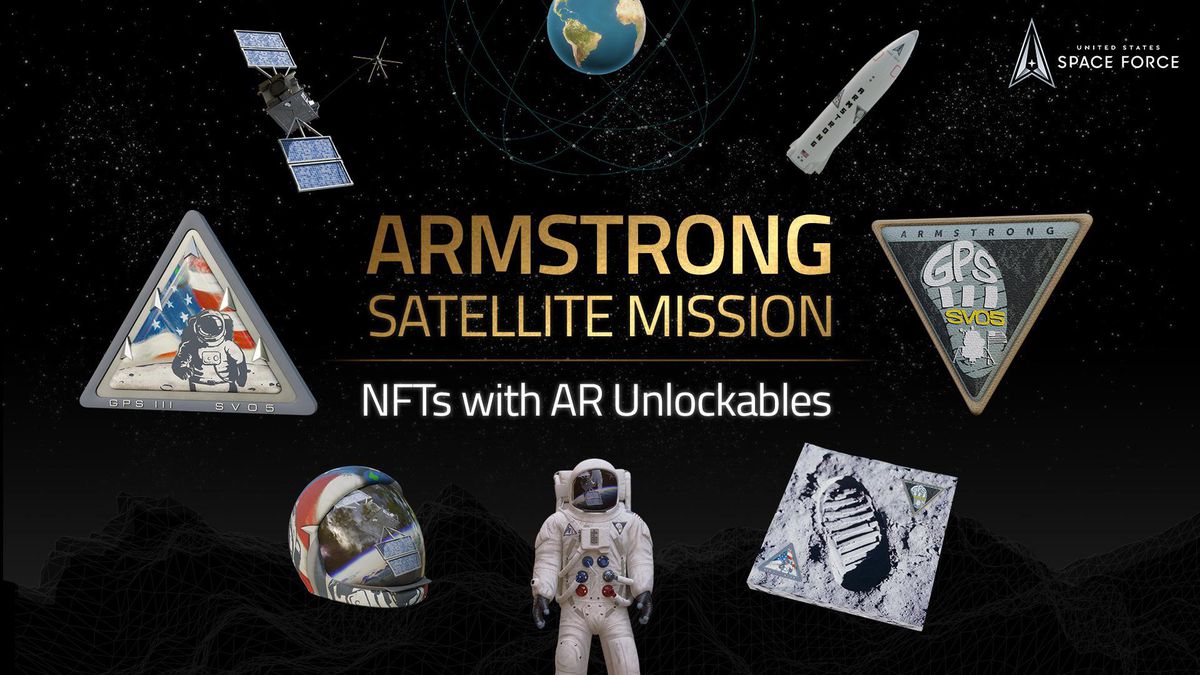 In an announcement on June 13, the United States Space Force (USSF) said it has partnered with community-oriented impenetrable platform Ethernity Chain to release cryptographic versions designed for the launch of their fifth vehicle in GPS Block III.
🚀🌕 To the Moon. 🚀🌕

Neil Armstrong and The Official @SpaceForceDoD Licensed, Authenticated #NFT on Etherity Chain. Wednesday June 16th at 5 PM ET #USSpaceForce #NeilArmstrong #AR pic.twitter.com/BWGZbg4qUo

— Etherity Chain (@EthernityChain) June 14, 2021
The NFT Collection will feature satellite launch vehicles, space suits and other iconic images. The vehicle being launched is named after Neil Armstrong, an aerospace pioneer and first man to the moon.
According to Etherity Chain, one of the NFTs will 3D depict the 27 satellites orbiting the Earth. Open bids for NFT satellites will start at $1, with collections containing 25 to 100 pieces and ranging from $100 to $1,000.
Etherity Chain CEO Nick Rose said it was a great combination of blockchain and Neil Armstrong's historic achievements, and tribute and tokenize on an NFT for public participation.
A historic opportunity for the NFT and blockchain space to advance the medium of development as well as celebrate a moment both technologically and in the future.
According to the report, the satellite will provide an accurate global navigation and positioning system for military and civilian users. After its creation as an independent branch of the US armed forces in 2019, many initially mocked the USSF because it seemed central to the Trump administration's agenda at a time when Domestic and international concerns are said to be more of a concern to those in the United States.
Synthetic
Maybe you are interested:
Join the chat group Coinlive Chats Now let's discuss hot issues of DeFi market with Coinlive admins!!!