Some Chinese provinces have expressed concern over whether they will ban cryptocurrency miners from operating during the country's rainy season – a time of year when rivers are high and hydroelectric power stations often generate electricity. produce a high amount of excess power.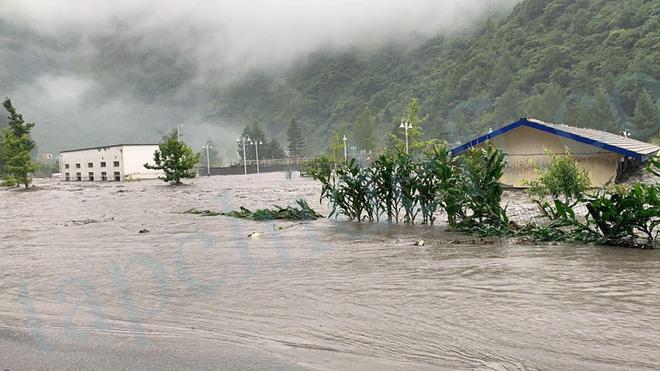 Sichuan may not be in a hurry to ban crypto miners during the rainy season
According to a report from the 21st Century Business Herald and STCN, Sichuan, one of China's largest traditional Bitcoin (BTC) mining hotspots, is "in no hurry" to ban miners before the start of the rainy season . Instead, it could allow BTC miners to operate unregulated until at least September.
As previously reported, a meeting of provincial officials, miners and local electricity directors appeared in a good mood last week, with several sources asserting that "all" were "fine" for miners in the province – unlike miners who have relied on coal in other hotspots such as Xinjiang Autonomous Region (XUAR) and Inner Mongolia Autonomous Region (IMAR).
While claiming that the provinces would certainly be in line with Beijing's wishes, with a nationwide crackdown underway, this doesn't seem quite the case.
Pushed by the media, Sichuan officials have been reluctant to comment on their official policy towards miners, commenting instead that it is "preliminary research" on whether it is illegal. The implementation of the closure of commercial miners in the province is still "not ready to be disclosed to the public."
One media outlet claims that commercial miners have been told to "prepare" to leave Sichuan in September, but no firmer conclusions have been reached yet. The rainy season in China usually begins in mid-June and ends sometime in mid-July, although heavy monsoon rains often occur during the summer months. This often causes the river rate to increase dramatically, creating excess energy that miners have happily used up for a low price.
Closing the miners at this stage will essentially leave the province's hydropower suppliers without customers because of the significant excess of electricity in the rainy season.
However, if Sichuan proves that it can sustain its mining industry in the summer without increasing gas emissions, Beijing may pause for thought.
Miners' move after the ban on crypto mining companies was issued
After China's tough statement about controlling Bitcoin mining, the "miners" rushed to find new areas. Most of the miners rushed to sell off the equipment to close the door and start moving to another land.
However, the transition is not easy. Moving tens of thousands of machines from China to another place is a "nightmare", especially in the context of the global pandemic causing a shortage of shipping containers. Even once the miners have moved in, setting up a new mining facility takes a long time. It is estimated that a large-scale mine takes 12-24 months to build.
Therefore, some miners are still waiting for the policy change.
A media outlet quoted local miners as saying that they are living in hopes of a policy change and are still reluctant to move abroad. Chinese miners are aware their operations often contribute to the often poorer local economies they operate with jobs and taxes – and most regions are reluctant to have backup power. become wasted.
Instead, most miners have decided to adopt a "wait and see" approach – and will not rush to move overseas.
Join Facebook Groups and Telegram group of the Coinlive to chat and exchange information about the Crypto Currency market with more than 10,000 other people.
Important Note: All content on the website is for informational purposes only and is not investment advice at all. Your money, the decision is yours.