On June 14, the Sorare platform announced a new licensing agreement with the French Football Federation (FFF) to release the national football team's NFT collection.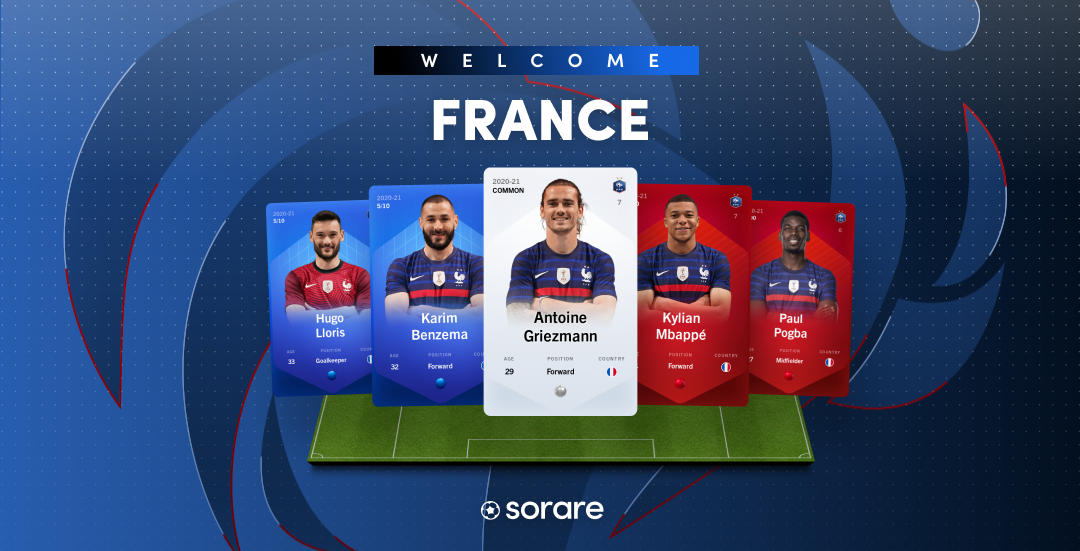 The partnership between the France national football team and Sorare marks the first time a national team has offered the NFT collection. The new France team's digital card will accompany more than 140 other licensed teams that Sorare has secured such as Bayern Munich, Juventus, Liverpool, Paris Saint-Germain and Real Madrid.
Introducing our first National Team cards ever. 🔥

Welcome The World Champions @equipedefrance

🔭 Before you go scouting, find out all about the National Team cards in our blog: https://t.co/Vt3cKxTBVP

— Sorare (@SorareHQ) June 14, 2021
Sorare's move to incorporate national teams into the NFT collection is seen as the next big push to catch the upcoming NFT wave. The Sorare platform has a large international fan base to attract and reports monthly active users of nearly 100,000 from 140 countries.
France is the defending world champion, of course the perfect choice to be the first national team to collaborate. Sorare CEO Nicolas Julia shared:
Today is a historic day for Sorare as we release the world champion's NFT through our unique partnership with the French Football Federation.
The official announcement will be made after France's Euro 2020 debut against Germany on June 16. The new cards will be available for use at Sorare's 2020 European Championship competition ending. on July 11th.
Synthetic
Maybe you are interested:
Join the chat group Coinlive Chats Now let's discuss hot issues of DeFi market with Coinlive admins!!!