Layer 1 blockchain project TomoChain recently changed its name to Viction to express its vision of bringing Web3 and blockchain technology to millions of users. So what is the meaning of the name Viction? Let's find out with Coinlive in the article below.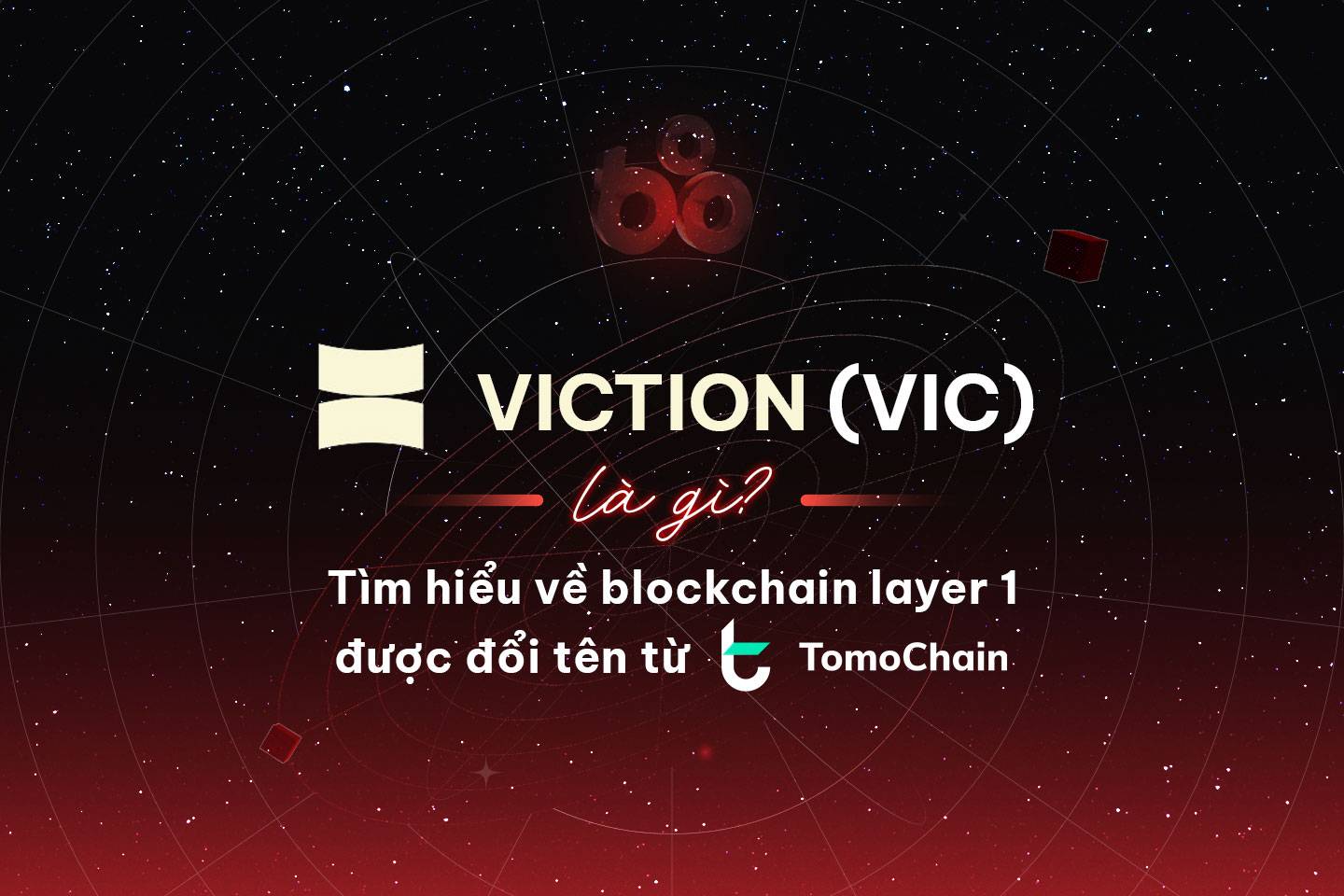 What is Viction (VIC)? Learn more about TomoChain's rebranded layer 1 blockchain
What is Viction?
Victorybefore and TomoChain, is a decentralized blockchain platform designed to benefit people and the real world by improving access, education, and community engagement. Viction is a combination of the words "vision" and "victory".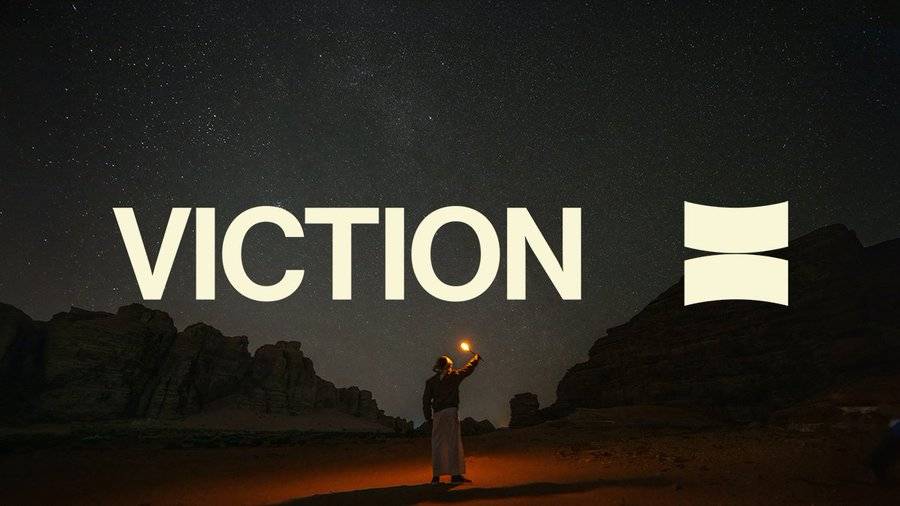 What is Viction?
The goal that the Viction team wants to aim for is to become a public blockchain that integrates EVM with the following advantages: low transaction fees, fast authentication times, high security. This helps Viction realize its vision of creating a secure and transparent platform where millions of users can access Web3 without the barriers of blockchain while preserving its core benefits.
Maybe you're interested:
Why did TomoChain change its name to Viction?
TomoChain was founded in 2017 with the goal of creating an efficient blockchain platform for decentralized applications. Over the years, they have achieved some accomplishments, including developing a highly scalable and secure blockchain protocol.
However, during development, TomoChain realized that achieving widespread blockchain adoption was a bigger challenge than they imagined. They also realized that a new, more accessible brand was needed to attract new users.
Therefore, TomoChain decided to change its name to Viction. The name Viction is a combination of the words "vision" and "victory". This name represents their commitment to turning their vision into reality, which is to help blockchain have a positive impact on the world.
Viction Highlights
Viction has the following advantages:
Using the PoSV consensus mechanism: Proof-of-Stake Voting (PoSV) is an improved mechanism over the Proof-of-Stake (PoS) consensus algorithm to provide a fair voting mechanism, ensuring strict security and unification of confirmation capabilities.
Decentralization: Viction has 150 masternodes with divided tasks and fair rewards, avoiding risks such as group benefits and rewards not commensurate with effort, creating decentralization for the network.
Double safety mechanism: Viction uses a dual authentication mechanism to limit the creation of unnecessary blocks, helping to improve the stability of the blockchain and maintain the security and consistency of the network. With this mechanism, each Block created in Viction will be validated twice: the first time the masternodes will be validated in sequence, the second time a random number of masternodes will be selected for validation.
High transaction speed: Using the Proof-of-Stake Voting (PoSV) consensus mechanism, Viction helps the block creation and transaction validation process happen quickly with impressive metrics such as: 2,000 transactions per second, 2-second block generation time, and 4 seconds to complete the transaction.
Suitable for NFTs: With a block generation speed of just 2 seconds and transaction fees only around 1/100 of Ethereum, Viction is one of the most suitable blockchains for implementing NFT projects.
Typical products of the Viction ecosystem
Viction wallet
Viction Wallet is a secure and easy-to-use cryptocurrency wallet designed to simplify user asset management and help them access the Web3 world on Viction. Viction Wallet is currently still in development and is expected to replace the old TomoWallet at the end of December.
🎉 We are excited to introduce Viction Wallet, your friendly companion in the Viction ecosystem

With the utmost care, we have designed the #VictionWallet to improve your experience, providing you with an efficient and simple solution to manage digital assets and access the… pic.twitter.com/GBkQYqfiAr

— Viction (formerly TomoChain) (@BuildOnViction) November 6, 2023
UnID
OneID is a decentralized identity solution (similar to Ethereum Name Service) built on the Viction blockchain platform and developed by Ninety Eight (formerly Coin98 Finance).
A special feature of OneID is that it supports multichain, which means that users can set one domain name (ID) for multiple cryptocurrency wallets (with the same wallet address) on many different blockchains.
📢 OneID is now active @BuildOnViction!

OneID is proud to be part of the journey that together we will foster a thriving ecosystem where humanity flourishes and unlocks the limitless potential of #Web3 mass adoption.

Let's build together!🤝 #UseOneID #Viction pic.twitter.com/1KyYOLd4ze

— OneID (@useOneID) November 9, 2023
Development team
Coinlive will update when the project announces a new development team.
Tokenomics
Symbolic metric
| | |
| --- | --- |
| Token name | Victory |
| Symbol | VIC |
| Blockchain | Ethereum |
| To contract | 0x05d3606d5c81eb9b7b18530995ec9b29da05faba |
| Total supply | 100,000,000 VIC |
Allocation rate and token release schedule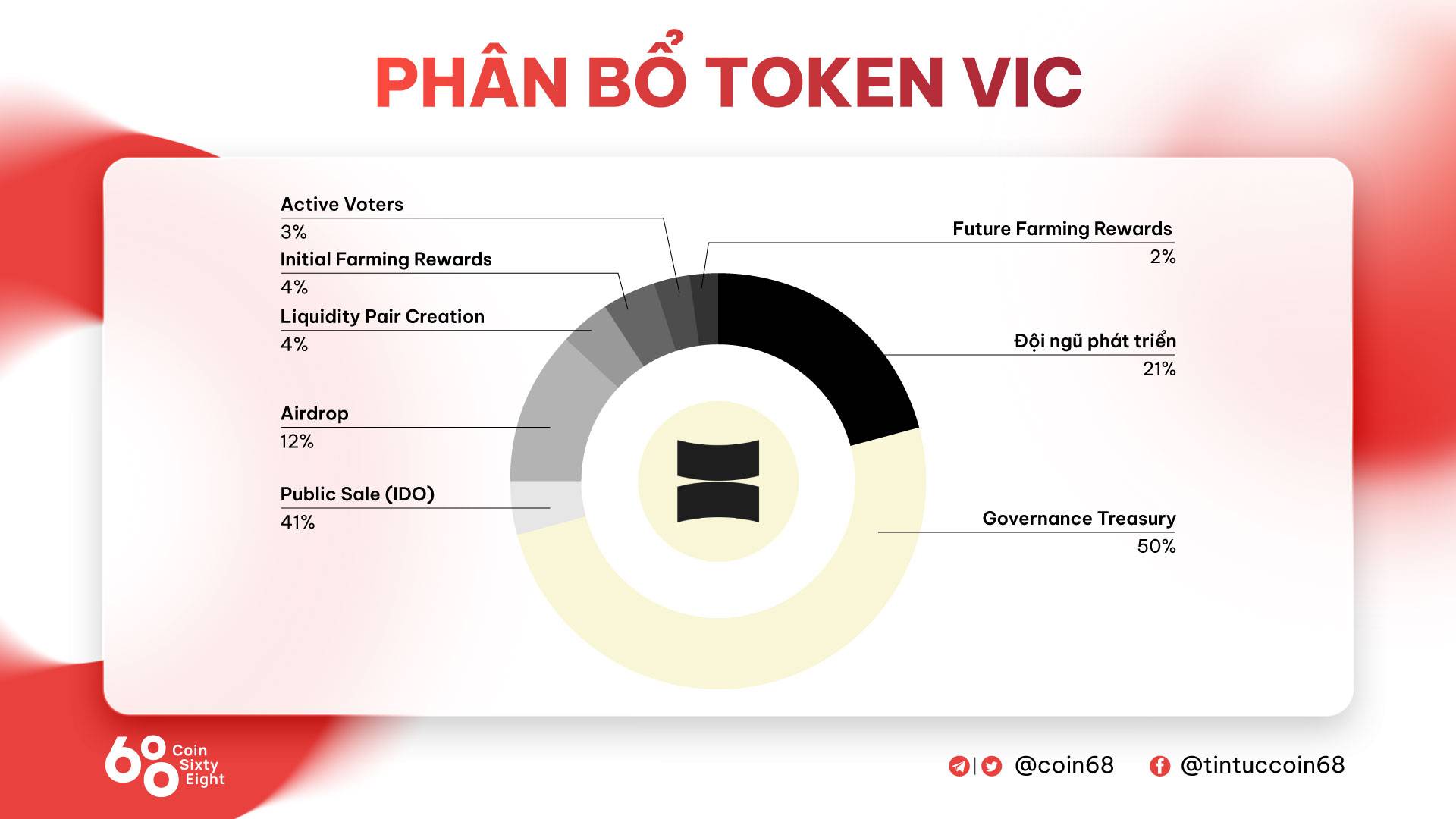 VIC token allocation rate
VIC tokens are allocated as follows:
Development Team – 21%
Governance Treasury – 50%
Public Sale (IDO) – 4%
Airdrop – 12%
Creation of liquidity pairs – 4%
Initial premiums for agriculture – 4%
Active voters – 3.00%
Premiums for Future Agriculture – 2%
Currently, 100% of VIC tokens have been unlocked.
Token use case
VIC tokens are used for
Pay rewards to masternodes.
Bet and receive prizes.
Vote for masternodes.
summary
Through the above overview article on the Viction project, Coinlive hopes that readers understand the basic information about this project to make their own investment decisions. I wish you a successful investment!
Note: The information in the article is not considered investment advice, Coinlive is not responsible for any of your investment decisions. I wish you success and earn a lot from this potential market.