Vitalik Buterin recounted how he turned $25,000 into $4.3 million in three years by investing in DOGE.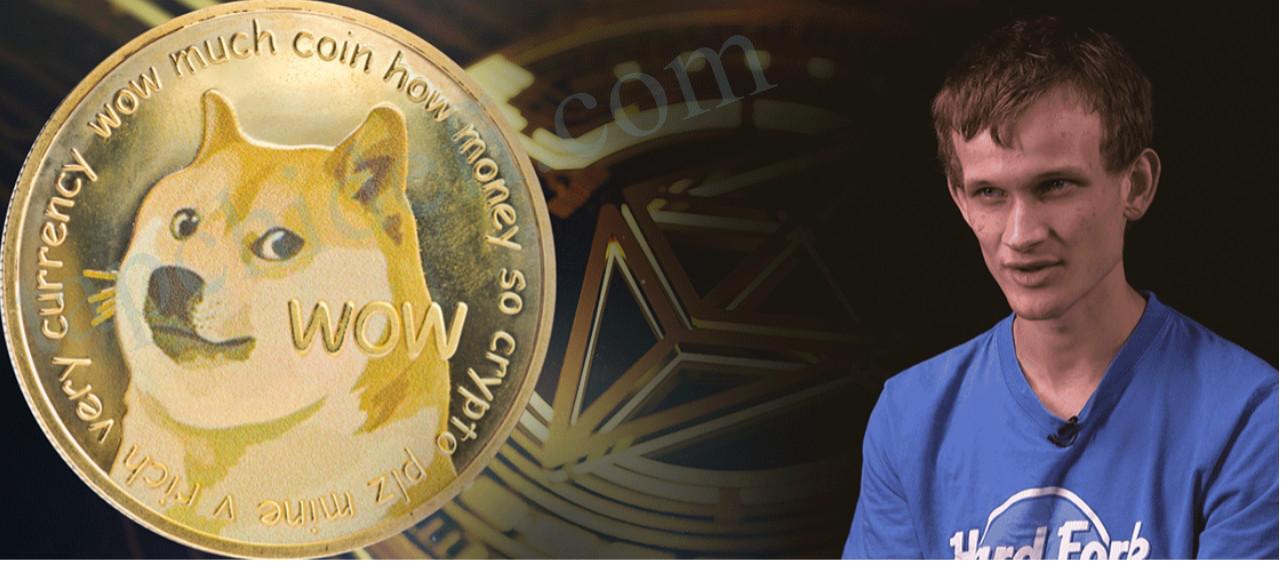 Vitalik Buterin made $4.3 million from his $25k investment in Dogecoin
During a recent appearance on the Lex Fridman Podcast, Ethereum co-founder Vitalik Buterin revealed that he made over $4 million from a $25,000 investment he made in Dogecoin (DOGE). ) in 2016.
But true to form, he gave it all away to charity.
Dogecoin was created in December 2013 and sought to capitalize on the popularity of the then-popular Shiba Inu-inspired dog meme, with Buterin describing DOGE as one of the first "fun coins" ever created. into the growing crypto-asset ecosystem.
While impressed with the community that has formed around DOGE, Buterin joked about the lack of an investment thesis that informed his decision:
"At first, people didn't take it very seriously […] I just remember thinking, 'how am I going to explain to my mom that I just invested $25,000 in Dogecoin?' The only interesting thing about this coin is a logo of a dog somewhere. But of course, it's one of the best investments I've ever made. "
Though Buterin claimed that DOGE "really worked" in the years that followed, he recalls being caught off-guard by the speculative madness stemming from Elon Musk's fascination with meme-coins.
Musk's interest in DOGE seems to stem from a 2019 community vote that saw the SpaceX founder become the project's most desired hypothetical CEO in 2019 – four years later. when the founder of Dogecoin abandoned the project.
"At the end of 2020, Elon Musk started talking about Dogecoin and the market cap just jumped to $50 billion," Buterin said. It has increased many times over.
He recounted being locked in Singapore when the price of DOGE went up 775% from $0.008 to $0.07 in just one day, and thought, "Oh my god, my DOGE is worth it!"
"I immediately called some of my friends and told them to drop everything and scramble, and I sold half of DOGE, and I got $4.3 million, donate the profits to GiveDirectly, and a few hours after I did this, the price dropped, back from around $0.07 to $0.04. "
After selling half of his DOGE at the local end, Buterin said he felt like a "great trader," until, "of course, the price bounced back from $0.04, then $0.07, then $0.50."
What does Buterin think of Dogecoin?
Dogecoin is a cryptocurrency, much like Bitcoin or Ethereum — although it is a cryptocurrency with an animal logo very different from either of these popular coins. Dogecoin was originally created at least in part as a joke for crypto enthusiasts and takes its name from a once-popular meme. Despite this unusual origin story, it exploded in popularity in 2021 and became the top favorite of billionaire Elon Musk.
Assuming that Buterin holds the remaining 50% of this DOGE repository, the co-creator of Ethereum would now earn close to $20 million in tokens.
Despite backing the project relatively early in its development, Buterin emphasized that he does not anticipate that Dogecoin will capture the mainstream imagination and return as a top crypto asset by capitalization:
"DOGE became this huge phenomenon, where even a lot of people have heard of DOGE but have not heard of Ethereum, which is something that even I did not anticipate."
Join Facebook Groups and Telegram group of the Coinlive to chat and exchange information about the Crypto Currency market with more than 10,000 other people.
Important Note: All content on the website is for informational purposes only and is not investment advice at all. Your money, the decision is yours.