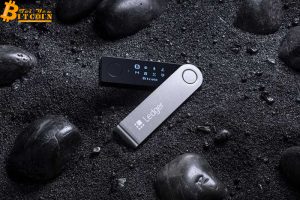 Following a significant increase in revenue in the first quarter, crypto infrastructure and security company Ledger has completed a new funding round led by 10T Holdings.
Known for its Ledger Nano S and Nano X hardware wallets, Ledger has announced the completion of a $380 million Series C funding round, giving the company a valuation of $1.5 billion.
Ledger's Cathay Innovation B round investors, Draper Associates, Draper Dragon, Draper Esprit, DCG, Wicklow Capital attended the new fundraising. Tekne Capital, Uphold Ventures, Felix Capital, In inherit, Financière Agache (Groupe Arnault) and iAngels Technologies are the new investors.
Ledger CEO Pascal Gauthier said the Series C investment round will transform Ledger from a digital asset security company into a secure gateway to the entire digital asset ecosystem. He added:
"This industry is quickly going mainstream and reshaping the entire financial sector and beyond."
Ledger will use $380 million to develop new products and add decentralized financial solutions to Ledger Live, the company's wallet software. The company is also looking to enhance Ledger Enterprise Solutions, a cloud-based digital asset custody service.
As digital assets are becoming more popular, Ledger expects the assets held on its products to increase in number, the announcement said. The company wants to position itself as a secure gateway to the ecosystem as it diversify to include NFTs, real estate, and other blockchain-based forms of value.
Thanks to the bull market earlier this year, Ledger saw a 500% increase in revenue in the first quarter of 2021. The company has hired former eToro and Opera executives and is still looking to expand its workforce. myself.
Ledger experienced a massive data breach in December 2020 that exposed more than 270,000 Ledger customers' personal information. According to the report, the leak also included 1 million emails from Ledger wallet owners and customers who signed up for the company's newsletter service.
Maybe you are interested:
---
Join our channel to update the most useful news and knowledge at:
According to Coinlive
Compiled by ToiYeuBitcoin