Modular blockchain is a term that has recently started to receive a lot of attention from investors. Today we know Avail, a modular blockchain project derived from Polygon.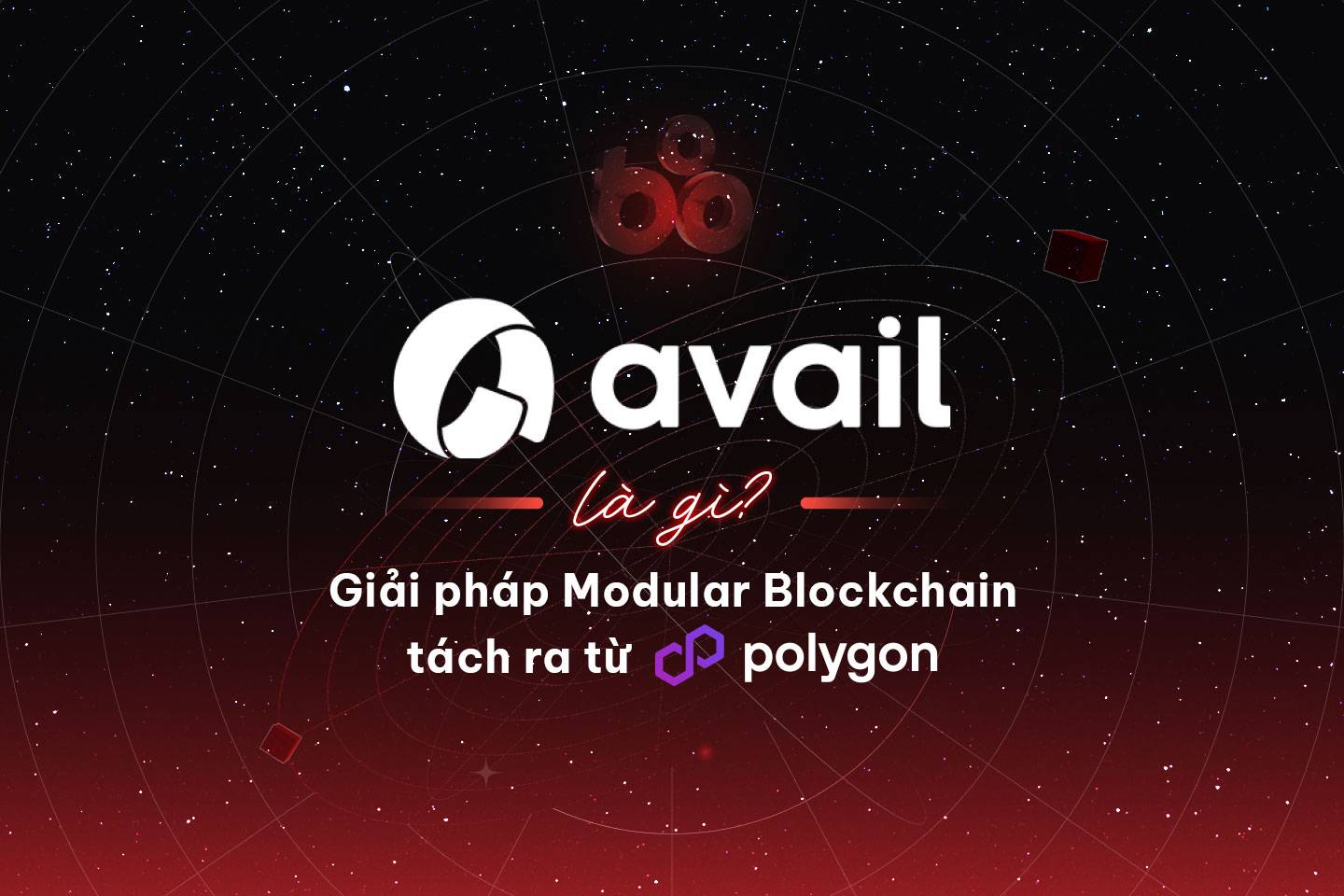 What is Avail? Modular Blockchain Solution separate from Polygon
What is Avail?
Avail is a modular blockchain project with the aim of overcoming the limitations of traditional blockchain platforms such as Bitcoin or Ethereum. The project provides a flexible blockchain platform, suited to the unique requirements of many different applications.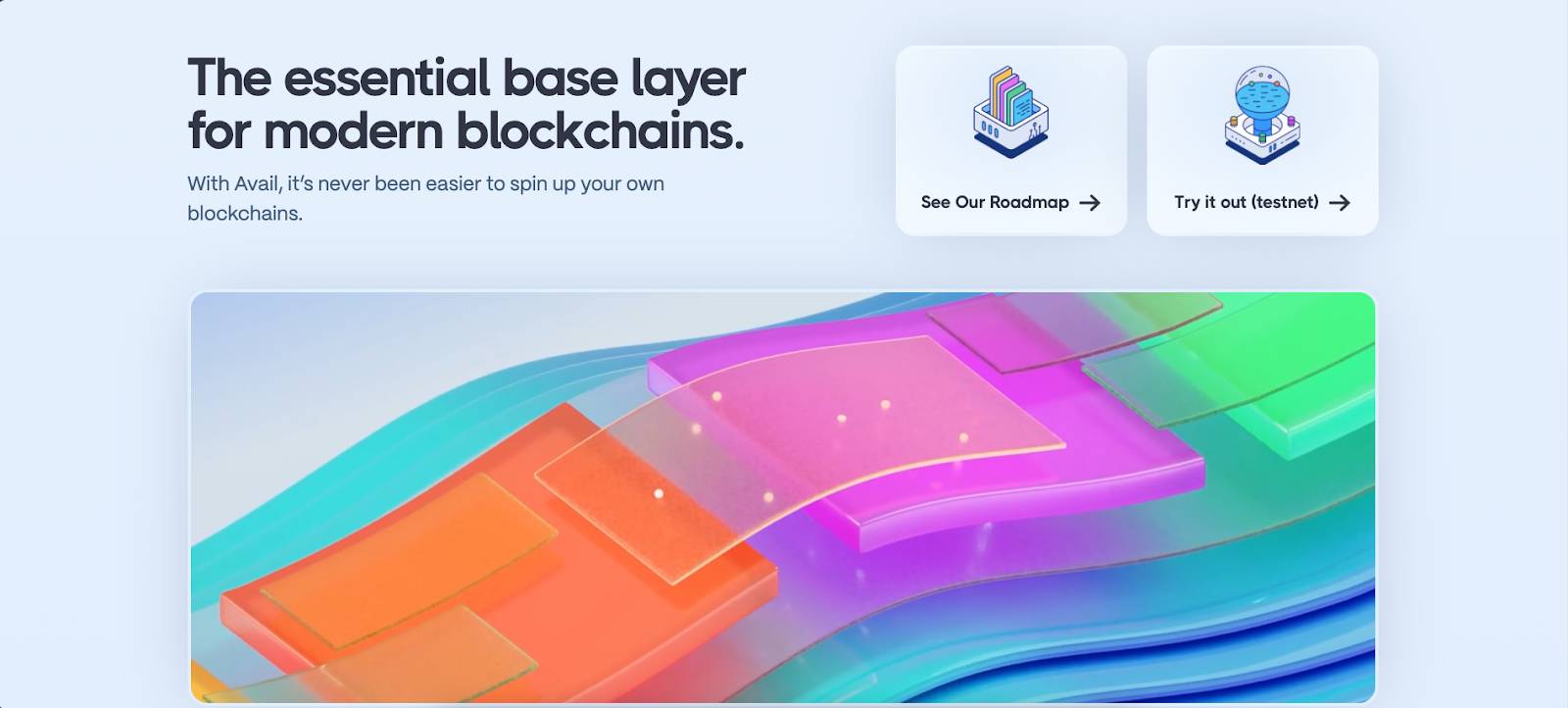 What is Avail?
You may be interested in:
Products available
Avail is in the testnet phase and the first product of the project being tested is the Data Attestation Bridge. This bridge has the role of connecting to any EVM compatible blockchain, allowing the integration and linking of different blockchain solutions.
Data Attestation Bridge is deployed on Kate Testnet and supports Validium mode which moves transaction data off-chain to significantly reduce costs compared to traditional Rollup solutions. Data Attestation Bridge allows developers to efficiently build custom authentication solutions using Avail to store transaction data.


Operational model of the Data Attestation Bridge
Data Attestation Bridge offers developers the convenience of building low-cost Validium or Layer 2 solutions without the need to store complete transaction data on Ethereum.
What's the problem with data availability?
Data availability problem is the term used to refer to a specific problem encountered in blockchain scaling solutions.
This concept refers to how nodes can be sure that when a new block is created, all the data in that block has been published to the network.
The problem here is that if the block producer does not release all the data in a block, no one can detect whether there is a malicious transaction hidden in that block or not.
How does Avail work?
Avail is a data availability layer that supports a variety of execution environments such as sidechain or off-chain scaling solutions. It simplifies the process of verifying data availability for Light Clients without the need to download all blockchain data, significantly improving scalability compared to conventional blockchain platforms.
Avail was developed with the goal of reducing the cost of storing data on Ethereum by allowing Layer 2 and Layer 3 to publish data off-chain. This approach reduces transaction fees on Ethereum, allowing it to focus on execution and prevent congestion.
Avail solves the data availability problem with a cryptographic system. Their Data Attestation Bridge connects data from layer 2 to layer 1 via an off-chain layer. This bridge is a component of Avail's Layer 2 ecosystem, with plans to host various Rollup solutions, including Validium solutions, to scale Ethereum off-chain.
Additionally, Avail uses an innovative security method called Data Availability Sampling (DAS). This method allows Light Clients to confirm the availability of all data in the block without having to download only a small portion of the block's data.
Available features
– Modular design: Avail has a modular design, made up of separate components that can be easily swapped or upgraded. This design improves the blockchain's flexibility and ability to adapt to new developments. It gives developers the freedom to choose the components that best suit their needs and customize the blockchain to easily meet their specific needs.
– level of data availability: The data availability layer takes on the important role of recording and maintaining data in the blockchain. This layer is designed to provide scalability, making it easier to manage multiple transactions. Its main task is to ensure that all data generated from successfully completed blockchain transactions is recorded and is easily accessible.
– Extension capability: Avail is designed to be scalable, with the ability to accommodate multiple users and transactions. Avail's scalability is achieved through sharding technology and the Proof of Stake consensus mechanism.
– Security and privacy : Avail emphasizes security and privacy in its design, ensuring users that their data is kept safe and that their transactions are trustworthy. This is achieved through a comprehensive strategy that includes encryption, decentralization, and granular control over who can access data. These measures ensure that only authorized individuals can access sensitive information, maintaining the confidentiality of that information. Avail also offers support for private transactions, giving users the ability to choose to keep their data private if they wish.
– Interactive ability: Avail promotes interoperability by providing tools and protocols that facilitate seamless communication between different blockchain networks and systems, enabling cross-chain transactions and data sharing.
Project ecosystem
Although only in the Testnet phase, Avail already has a rather vast ecosystem that includes a series of leading projects in the cryptocurrency field such as: Starkware, zkSync, Optimism, Arbitrum,…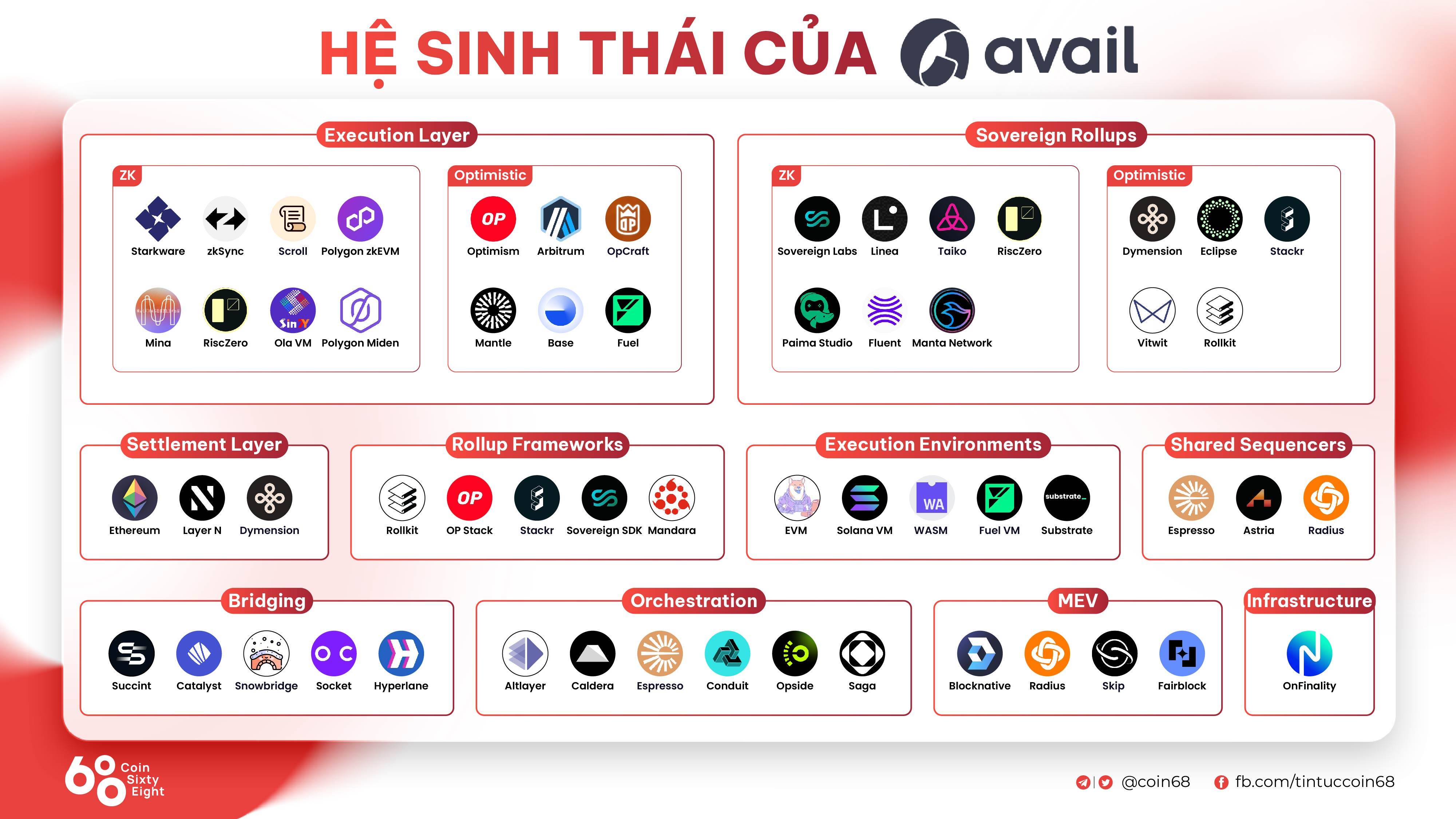 The Avail ecosystem
Basic information about Avail tokens
Currently, this project does not plan to issue tokens. Coinlive will update you as soon as there is further information on the project.
Roadmap for development
2023
2024
Development team
Avail started as a sub-project of Polygon in 2020 and then decided to spin it off in 2023. The project is run by Anurag Arjun, co-founder of the Polygon project, and Prabal Banerjee, former head of research at Polygon.
summary
Avail is a modular blockchain built to solve the problem of data availability on the blockchain. This project is currently only in the testnet phase and does not include the issuance of tokens. Through this article, you will probably have some basic information about the project to make your investment decision.
Note: The information in this article should not be considered investment advice. Coinlive is not responsible for any of your investment decisions.