What is Q DeFi Rating (QDR)?
Q DeFi Rating is a multi-chain & aggregate analytics platform for all DeFi industries.
Q DeFi Rating provides accurate and reliable real-time data on a variety of information such as yield farming, liquidity pools, upcoming token sales and indices on Ethereum, BSC, HECO chain and Polkadot.
What are the highlights of Q DeFi Rating?
Real-time on-chain data for all liquidity pools and yield farming across the entire DeFi ecosystem.

A single dashboard for actual ROI/APY/APR from DeFiPulse, Coinmarketcap, etc.

All major blockchains are supported (Ethereum, Binance Smart Chain, HECO chain,..).

Take advantage of ROI's and IL (impermanent loss) information through a personalized dashboard.
Functions of Q DeFi Rating
Get all the information related to DeFi.

Explore hundreds of DeFi projects through a single dashboard.

Freedom to express personal opinions on DeFi projects without worrying about being locked out of your account.

Choose the best pools, sort by coin and other parameters.

Full details of the user's portfolio allows to compare the ROI of pools and track investments.
Profit sharing mechanism and deflationary mechanism?

Q DeFi Rating protocols receive multiple payments (subscriptions, API services, …) into smart contracts, then all these funds go to Uniswap/Pancake
The funds are divided into three parts:
30% to cover platform costs

35% for ETH/BNB to support liquidity

35% for QDR to support liquidity
QDR is paired with ETH/BNB to form LP token
50% shared among liquidity providers QDR

50% LP tokens burned to prevent QDR token inflation
Basic information about QDR token
Token Name

: Q DeFi Rating

Ticker

: QDR

Blockchain

: Updating

Token Standard

: Updating

Contract

: Updating

Token Type

: Utility, Governance

Total Supply

: 200,000,000 QDR

Circulating Supply

: Updating
Token Allocation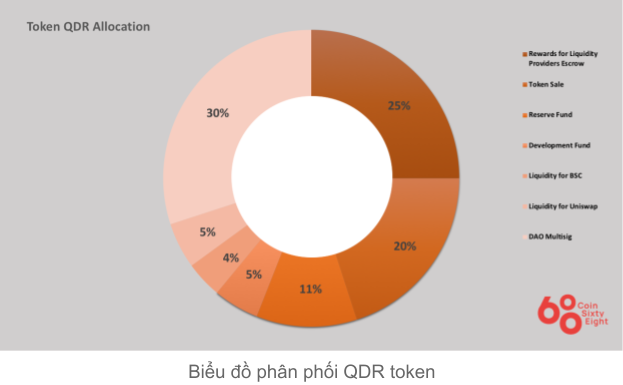 Liquidity Provider Rewards

: 25%

Token sale

: 20%

Reserves

: 11%

Development Fund:

5%

Liquidity for BSC

: 4.5%

Uniswap liquidity

: 4.5%

KNIFE

: 30%
What is QDR token used for?
Bar for API usage rights

Pay for the right to use the PRO version, without ads

Payment for Marketing activities on Q DeFi Rating platform

Administration

Earn money through DeFi

Discounts, and other activities
QDR token storage wallet
Updating
How to earn and own QDR token
Updating
Where to buy and sell QDR tokens?
Updating
Roadmap
Q2 2021
History page upgrade

Tokensale page upgrade

Instant fund buy/sell widget

Synthetic information page of cross-chain bridges
Q3 2021
Expand Solana data functionality, integrate farming projects

Support Polkadot / Kusama parachain, integrate farming projects án

Token swap page upgrade

Lending information page to aggregate lending protocols

Project rating upgrade
Q4 2021
Support more protocols

Mobile application
Project development team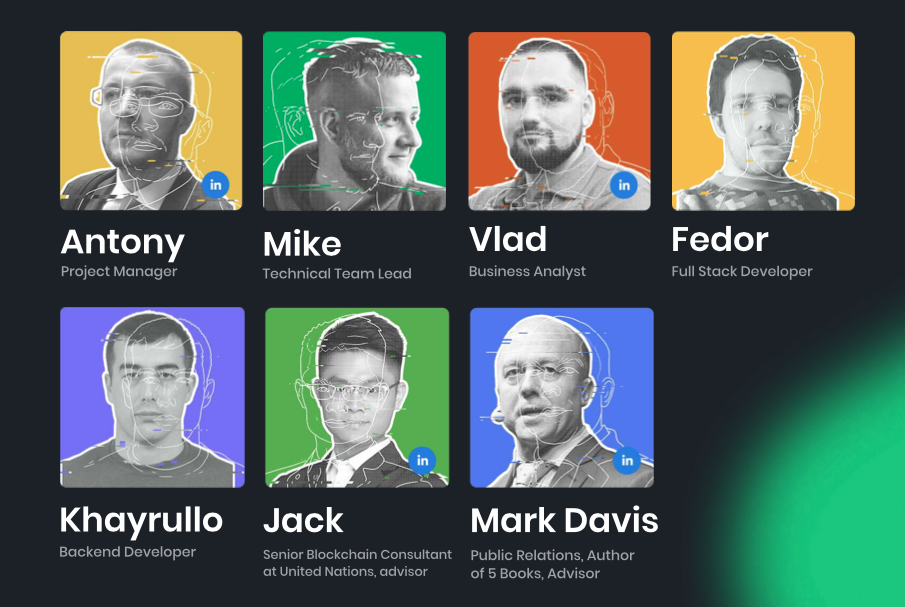 What is the future of the Q DeFi Rating project, should I invest in QDR token or not?
Q DeFi Rating is a platform that aggregates many types of multi-chain information from different DeFi projects such as liquidity pool information, APY, yield farming. Through this article, you must have somewhat grasped the basic information about the project to make your own investment decisions. Coinlive is not responsible for any of your investment decisions. Wish you success and make a lot of profit from this potential market.
Join the chat group Coinlive Chats Now let's discuss hot issues of DeFi market with Coinlive admins!!!