As reported by China Securities Journal on Saturday, the Yunnan provincial government has issued a notice requesting an investigation into the unauthorized use of electrical energy by individuals and companies involved in bitcoin mining, China Securities Journal reported on Saturday, becoming the latest region to join the country's Bitcoin mining crackdown.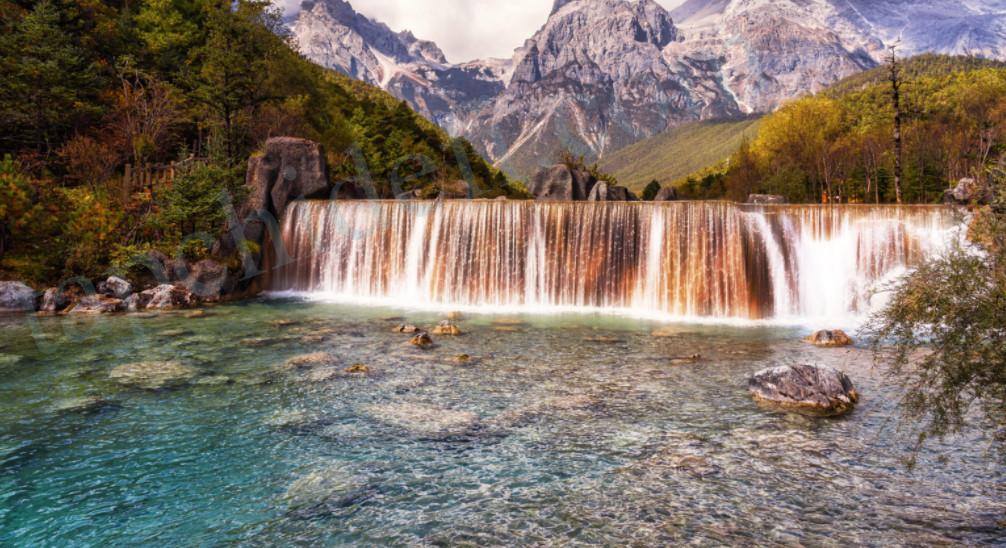 Yunnan becomes the latest region to join the Bitcoin mining crackdown in China
The Yunnan Energy Administration said it would cut off the power supply to anyone who illegally uses electricity to mine bitcoin as well as users who evade electricity bills, according to the report. Authorities will also shut down bitcoin mining operations that could pose a safety risk related to their electricity usage.
Yunnan, which ranks fourth in China in terms of bitcoin hashrate — a measure of the network's computing power — has promised to shut down any company that violates the new rules by the end of June.
As such, Yunnan is the latest province to join China's bitcoin mining crackdown. Inner Mongolia, Xinjiang, and Qinghai have also announced partial or complete closure of mining operations in their regions.
The province's information technology and industry authorities in Qinghai ordered the closure of bitcoin mines on Wednesday and also banned businesses such as data centers, industrial parks and power plants from providing mining services. projects related to cryptocurrency with land and electricity, according to an announcement by Xinhua News Agency.
The announcement came after Chinese President Xi Jinping visited the province, where he stressed the importance of protecting the environment.
Inner Mongolia, which is rich in fossil fuels, started evicting miners in February and shut down 35 bitcoin mining companies by the end of April. Officials in Sichuan province, which depends on hydroelectric power, organized a meeting. held a meeting on bitcoin mining earlier this month, but did not draw any conclusions about possible policy changes.
Yunnan, which also depends on cleaner energy, is the second largest hydroelectric generating province in China.
Yunnan's move comes as Beijing continues to crack down on bitcoin and cryptocurrency mining. The State Council's Financial Stability and Development Committee first targeted bitcoin mining businesses last month, saying it would "suppress bitcoin mining… and resolutely prevent it." transfer personal risks to society".
Bitcoin Mining Situation in China
China accounts for 65% of the global bitcoin hash rate, according to the Cambridge Bitcoin Electricity Consumption Index (CBECI). Xinjiang alone accounted for nearly 36% of that, with Sichuan and Inner Mongolia coming in second and third respectively. Yunnan ranks fourth, accounting for 5.42% of the global hash rate.
According to the latest estimates from CBECI, bitcoin mining uses around 111.5 terawatt hours per year, more than the total annual energy used by the Netherlands.
The heavy consumption of bitcoin mining conflicts with China's vow to reduce carbon dioxide emissions by at least 65% by 2030, from 2005 levels, and then reach carbon neutrality by 2060.
Therefore, the sweeping mining shows China's tough move in minimizing the impact of Bitcoin mining on the environment.
Previously, city officials in Yunnan province restricted the supply of electricity from Bitcoin miners. Electricity producers in the region have directly ordered not to supply electricity to cryptocurrency miners.
On Friday, June 11, an employee at BTC.top – a large mining pool – told Forkast.News that his company is preparing to shut down crypto mining operations in Yunnan due to a government announcement. The Paper, a reputable Chinese news site based in Shanghai, also reported on a new government ban on cryptocurrency mining in Yunnan circulating online and mining machines. The waterfall was closed.
But a few hours later, Chinese crypto blogger Wu Blockchain tweeted that the government documents about the ban in Yunnan were false and that some crypto mining companies in Yunnan were still operating. Other media also jumped in.
Meanwhile, Yunnan's energy office clarified that it is banning illegal Bitcoin mining activities and the misuse of power by miners in the region, according to Reuters.
Authorities said they will check mining companies for illegal activities and will close immediately when discovered. According to local media, the campaign is expected to be completed by the end of June.
Recently, cryptocurrency mining bans were imposed on Inner Mongolia, Xinjiang, and Qinghai.
Yunnan last month suffered power shortages and imposed power supply limits starting May 10 until the end of the month, according to its energy agency.
Chinese miners are taking action to mitigate the impact of the cryptocurrency mining ban. Chinese mining rig manufacturer Bitmain is reportedly set to meet miners and industry insiders to discuss moving mining operations abroad, because of China's crypto mining ban. Nation is expanded to more areas of the country.
For example, Canaan, a major Bitcoin mining rig manufacturer, is opening its first after-sales service center outside of mainland China in neighboring Kazakhstan.
Join Facebook Groups and Telegram group of the Coinlive to chat and exchange information about the Crypto Currency market with more than 10,000 other people.
Important Note: All content on the website is for informational purposes only and is not investment advice at all. Your money, the decision is yours.