---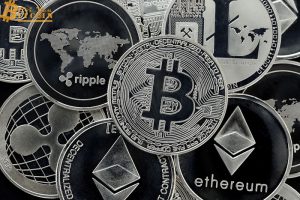 Miami-based E11EVEN Hotel and Residences is claiming to be the first real estate company to allow deposits for the purchase of real estate in the form of cryptocurrency.
Speaking to Fox Business, the condominium project and company co-founder, Marc Roberts, said the enthusiasm for crypto has been "really amazing."
Roberts noted that local interest in crypto assets has increased amid the recent Bitcoin Miami conference – which took place earlier this month and drew around 50,000 attendees.
He noted that there has been "enormous response" to E11EVEN's announced support for the cryptocurrency, adding that it collected its first deposit in crypto before the official announcement. will accept digital assets.
Roberts added that E11EVEN is currently about a month away from collecting its second crypto deposit, predicting the upfront payment will be worth between 10% and 15% of the asset's sale price.
The company offers luxury high-rise residences in Miami's Park West district. Prices for the lavish apartments start at $377,400, according to real estate agent Miami Custody. The 65-storey condominium has 375 units, with penthouses expected to bring in $10 million.
Roberts has described supporting cryptocurrency as one of the company's "greatest decisions," warning: "those who don't accept it" [tiền mã hóa] will be left behind:"
"I think the whole movement is trending towards more buyers paying with crypto, and we're excited to be the first to use crypto to deposit money in real estate."
The real estate mogul acknowledges the volatile nature of digital assets, but is confident that the younger generation is unaffected by price fluctuations and has embraced digital assets.
When asked if he would immediately liquidate crypto deposits to eliminate volatility, Roberts offered a bit of clarity, stating:
"It's all very new and we're doing research and we're trying to capture this movement."
In mid-May, investors can buy luxury apartments in Portugal using Dogecoin among other digital assets.
Also in May, it was reported that luxury apartments in Miami's Arte Surfside, where Ivanka Trump lives, were accepting real estate payments in multiple cryptocurrencies including Bitcoin and Ethereum.
Maybe you are interested:
---
Join our channel to update the most useful news and knowledge at:
According to Coinlive
Compiled by ToiYeuBitcoin