With sales up 55% since last year and daily trading volume up to $6 million, it is clear that non-fungible tokens (NFTs) are the crypto trend of 2021. In this guide you will learn everything you need to know about buy NFT on OpenSea with Trust Wallet.
What is OpenSea?
OpenSea is an Ethereum-based peer-to-peer marketplace for all types of digital art and crypto collectibles. It is the largest NFT hub, containing millions of NFTs from many DApps, including the best-selling DApps you may have heard of, like NBA Topshot, CryptoPunks, and CryptoKitties.
Currently, there are more than 700,000 virtual assets, all groupable by type, price and issue date, on the vibrant online marketplace.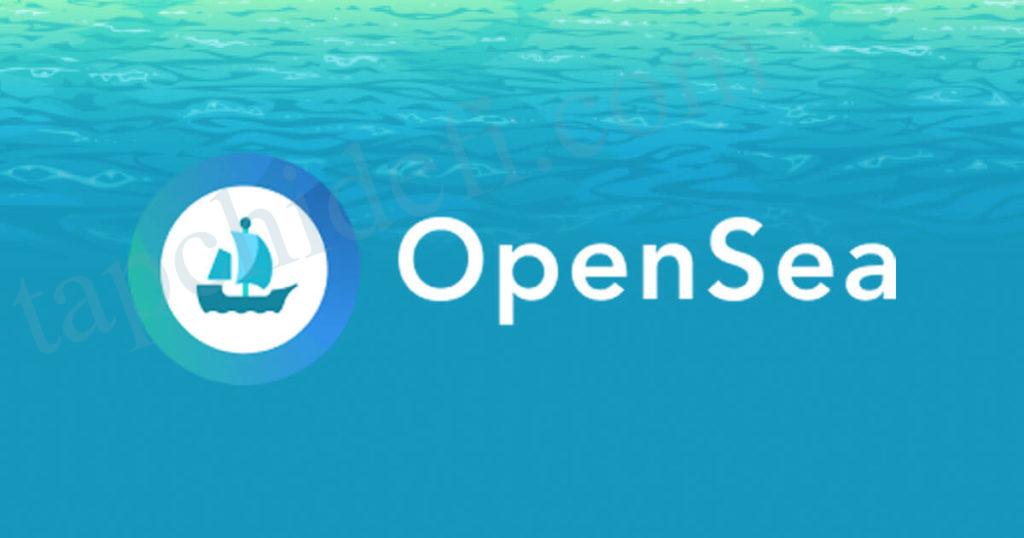 Buy NFT on OpenSea: What you need to know
Buying NFT on OpenSea is surprisingly simple, even for a beginner. You won't come across any scary word sequences during your NFT. The only thing you need is an Ethereum wallet and some cryptocurrency to use the platform.
Here's a quick guide to marketplace features.
Browse
NFT can be anything, and OpenSea has done a great job proving it. The Browse section contains groups of NFTs, including digital art, trading cards, collectibles, virtual worlds, domains, and even tokenized physical goods. Each section features NFTs from multiple DApps and projects. You can filter by:
Buy now – active NFTs you can buy instantly;
On Auction – NFT you can bid;
New – new listings and;
Offers available – people with active offers.
Collection (Collection)
This is embedded in the Browse section and features all the NFT DApps available on the platform.
The algorithm sorts DApps by volume, and at the time of writing, CryptoPunk is the most traded. Others include Rarible, Sorare, Decentraland, Hashmasks, etc
Work
The *Activities* section shows you the listings, transfers, bids and sales history of digital items. It tells you who, what, where and when about any particular NFT or collection.
Charts
This section ranks NFT DApps by different categories like Art, Domains, Virtual Worlds, Trading Cards, Sports and Collectibles in terms of trading volume, price and total. of property. A very useful feature for newbies looking to buy best selling digital items.
Search
The general search function allows you to search for your favorite items, collections and accounts.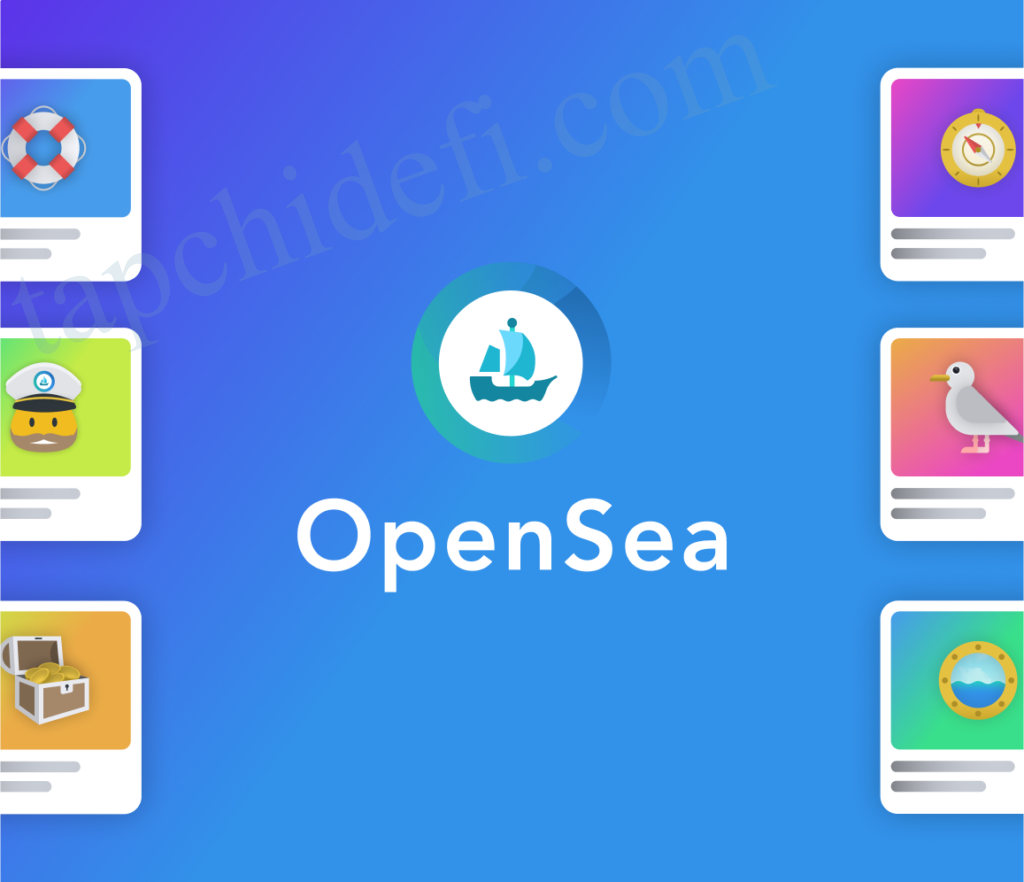 Qualities to Look for in an NFT
As with any digital asset, you need to run some background checks on the NFT if you are going to sell it for more than you bought it. Here are a few things to keep in mind:
1. Liquidity
While you can use established and highly liquid NFTs like CryptoPunk, Sorare, NBA Topshot, etc., you can also peruse the Activity and Rating pages to spot relatively new NFTs. and potentially "hot". However, they should be actively traded. Otherwise, it may be difficult to find a buyer.
2. Scarcity
Some NFTs, like Sorare, group their digital tokens into rare, super-rare, and unique tiers. As expected, the rarer the cards are, the more valuable they are and can generate huge profits for collectors. For example, Cristiano Ronaldo Unique sold on Sorare last month for a whopping $102.5k.
3. Community
If an NFT brand has a large and active community, that increases your chances of finding a collector willing to pay more for your NFT. So look for NFTs with a lively community.
Buy NFT with your Trusted Wallet
Buying NFT on OpenSea just got easier with Trust Wallet. With Trust Wallet, you don't have to go through the process of creating a third-party account to make payments as it contains a built-in DApp Browser that supports the Ethereum blockchain.
Your Ethereum Wallet automatically syncs with the platform as soon as you enter the page using the DApp Browser.
How to buy NFT on OpenSea: Step by step guide
Now, let's go through the NFT buying process on OpenSea. For example, we will be purchasing soccer trading cards from the popular crypto collectible game, Sorare.
Go to opensea.io in your Trust Wallet DApp Browser.
Click 'Browse' and filter by your desired metrics. "Buy Now" and "Sorare" in this case.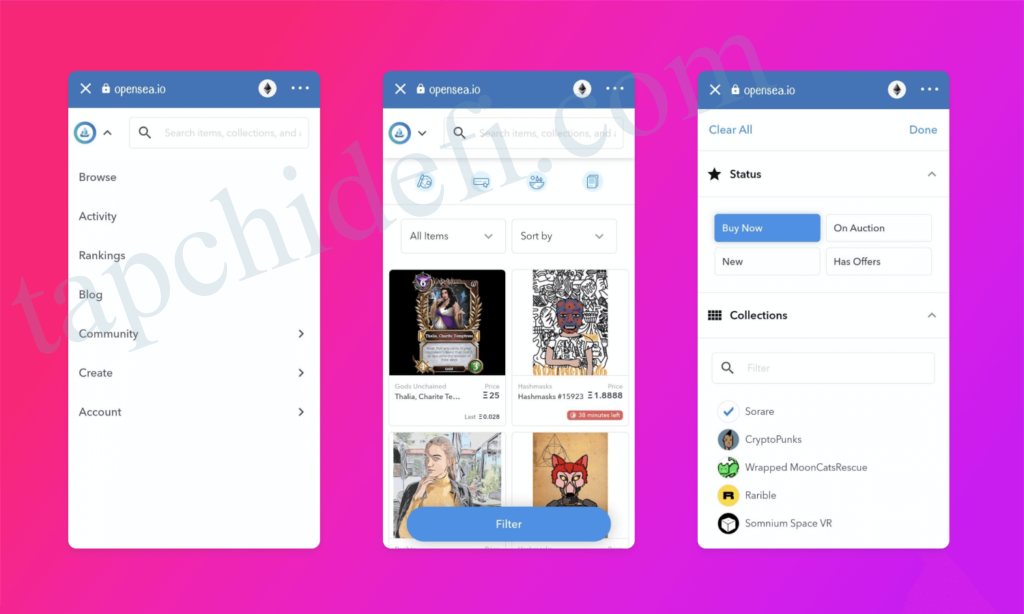 -Go through the available items and click on the card you selected. Click Buy Now, add coins (ETH) to your wallet and proceed to Payment.
-Finally, you sign the transaction with the wallet Ethereum to complete your purchase.
You will then be able to view the NFTs you purchased on your account on OpenSea and in the 'Collections' dashboard in Trust Wallet.
Source: coin news
Join Facebook Groups and Telegram group of the Coinlive to chat and exchange information about the Crypto Currency market with more than 10,000 other people.
Important Note: All content on the website is for informational purposes only and is not investment advice at all. Your money, the decision is yours.