Project BaMi Dự is expected by investors to be "a new dish" causing storms this year. That's why too BaMi Token It is currently one of the most sought after properties in the world VNDC Wallet . Although it's still quite new, BaMi is like BaMi Token are hot concepts than any other concept in the financial market.
Let's dive into the article to find out the exact information surrounding BaMi Token.
What is BaMi Token?
BaMi Token (BAMI) is the governance token of the Bami Protocol. Users can stake a certain amount of BAMI tokens to create new governance polls, which can be voted on by users who have staked BAMI.
BaMi Token is designed to profit from the Bami Protocol, allowing its value to expand with the ecosystem. Bami distributes protocol fees to BAMI staking based on lock time and number of tokens staked.
BaMi Token is also used to incentivize liquidity providers and launch the platform.
There will be a fixed total of 1 billion BAMI Tokens.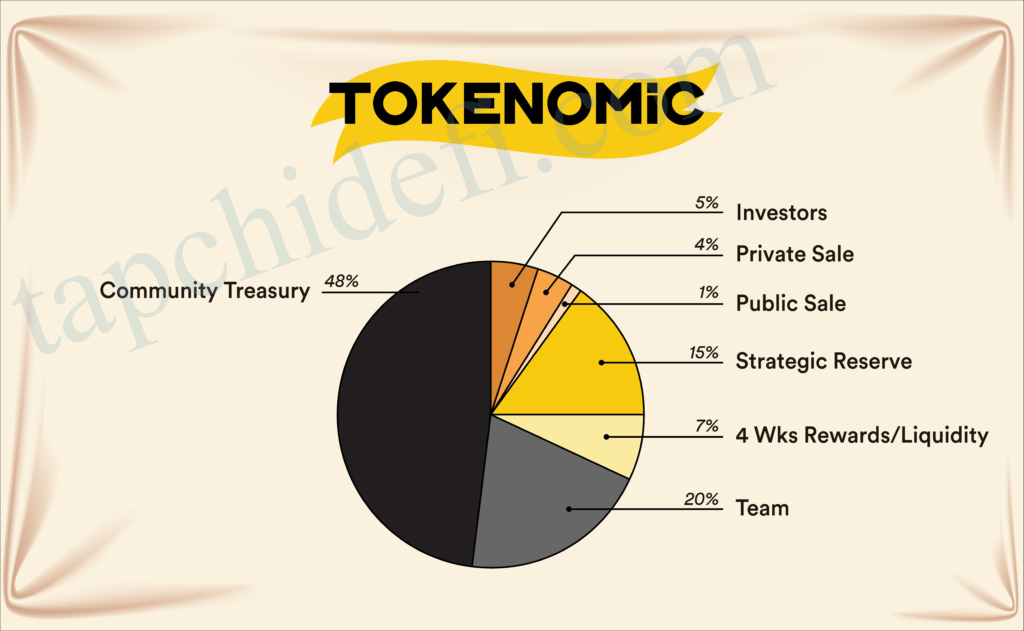 What is BAMi Token used for?
To be precise and easy to understand, Bami Token (BAMI) is the cryptocurrency used in the whole Ecosystem Bami, providing participants with many benefits of ownership such as: receiving staking profits, reducing transaction fees, providing liquidity, trading on NFT exchanges, etc.
In addition, when holding Bami tokens, investors are also allowed to participate in the management of the Bami ecosystem and share in profits from Bami's business activities.
Place a bet: Users can stake BAMI to receive a share of the profits earned by Bami Protocol. Investors holding BAMI tokens are owners of the Bami ecosystem.
Reduced transaction fees: BAMI locked in Vault helps users reduce transaction fees.
Attract users: In the future, Bami will add incentives to encourage users to use the platform, and based on the user's activity, they will receive a certain amount of BAMI in return.
Provide liquidity: User can use BAMI to provide liquidity and get profit back.
Administration: BAMI holders will receive vBAMI – the governance token of the Bami Protocol. Users can vote for the features they want to apply using vBAMI tokens.
NFT Trading: BAMI can be used for NFT payments and transactions on the Bami NFT Marketplace.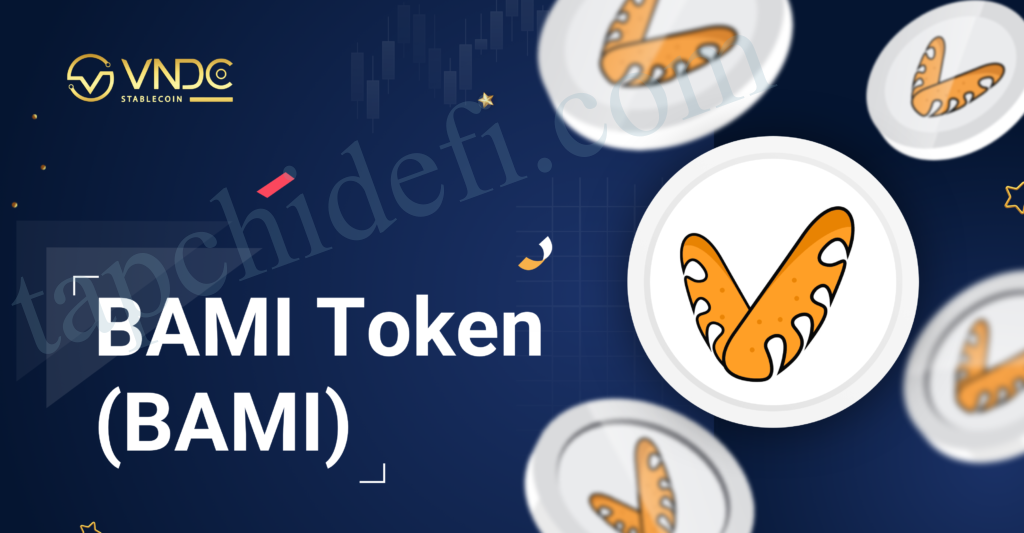 Plan to open sale of Bami Token (BAMI) via VNDC Launchpad
Starting at 20:00 on April 16, 2021, VNDC has started selling 10,000,000 BAMI through the VNDC Launchpad feature on the app. All users from VIP 0 and above can own BAMI with the initial release price: 1 BAMI = 0.025 VIDB. The sale is expected to last for 4 days (ends on April 20), and may end sooner if all BAMIs are distributed to users.
Immediately after completing the distribution of BAMI via Launchpad, VNDC will activate the P2P Trading feature for BAMI Token, investors can trade to buy/sell BAMI with other users right on the application.
| | |
| --- | --- |
| Opening time | 2021-04-16 20:00 |
| Initial total supply | 60,000,000 |
| Total number of tokens for sale | 2,000,000 won |
| The first official selling price | 1 BAMI = 0.025 VIDB |
| Conditions of participation | VIP 0 and above |
| Minimum purchase amount | 100 BAMI |
| Maximum purchase amount | By VIP level |
| Token Standard | BEP-20 |
Open sale BaMi
The maximum purchase amount for paying VNDC users will be determined according to the VIP level at the Nami Exchange, specifically:
| | | |
| --- | --- | --- |
| VIP Level NAMI | Number of NAMI to own | Right to buy BAMI |
| VIP 0 | Not required | 1,000 |
| VIP 1 | 20,000 won | 3,000 |
| VIP 2 | 50,000 won | 5,000 |
| VIP 3 | 100,000 yen | 10,000 won |
| VIP 4 | 200,000 yen | 15,000 won |
| VIP 5 | 500,000 won | 20,000 won |
| VIP 6 | 1,000,000 won | 25,000 won |
| VIP 7 | 2,000,000 won | 30,000 won |
| VIP 8 | 3,000,000 won | 50,000 won |
| VIP 9 | 5,000,000 won | 100,000 yen |
Minimum purchase amount BaMi
Above is the basic information about BaMi Token and the first BAMI sale session. Hopefully, the article will bring a lot of useful knowledge to readers as well as provide investors with support services to access the DeFi market more easily through a friendly interface and useful products. benefits of BaMi.
Join Facebook Groups and Telegram group of the Coinlive to chat and exchange information about the Crypto Currency market with more than 10,000 other people.
Important Note: All content on the website is for informational purposes only and is not investment advice at all. Your money, the decision is yours.