What is Coin?? How to make money from coins? is a question that people Make money online always learn .coin (virtual currency) is the common name of the coins electronic money (electronic currency) or Digital currency (digital money). This is a unit of currency in digital form, not in physical form like coins or banknotes. With usability is forecast to be used as traditional money in the future, but with digital characteristics such as instant transactions and cross-border money transfers.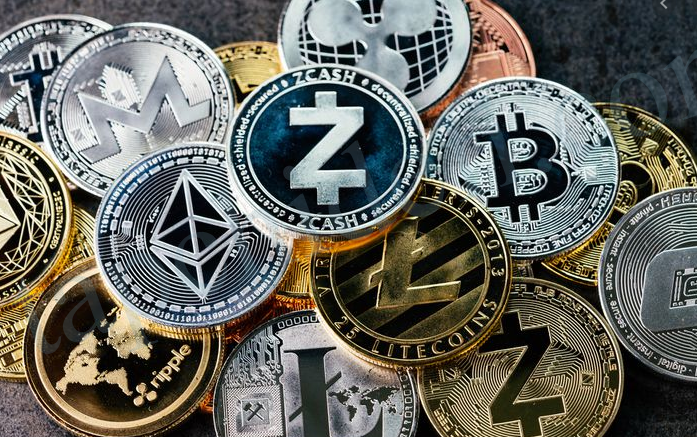 WHAT IS COINS?
The European Banking Authority (EBA) defines a coin as not a unit of digital currency issued by a central bank or public authority, nor necessarily tied to fiat money, but accepted by a particular group or community as a means of payment and can be transferred, stored, or electronically transacted.
Coin is a cryptocurrency issued on a blockchain platform with basic features such as smart contracts, sending and receiving, mining… Coins were created to solve problems of payment and security. , finance, application development…
One of the most prominent features of the coin is its use as a method for financial investment.
HOW TO USE THE COINS PROFIT?
To make a profit from coins, usually people will use the form of Trade coin, Hold coin and Mining coin.
2.1. Trade coin (Margin trading):
Is a form of buying or selling cryptocurrency during the day at margin exchanges. Leverage mechanism and low margin to amplify profits and trading volume many times over.
Suitable object: All objects, however, the most common are still retail traders with a small amount of capital and want to profit from the price movements of cryptocurrencies.
2.2. Hold coin (Buy and hold):
Is a form of buying coins at cryptocurrency exchanges and waiting for a long time for them to increase in price when sold in the future. Holders of coins will not sell even if the market fluctuates.
Suitable object: Individuals and organizations with a large amount of capital have the ability to identify the potential of the cryptocurrency market and determine the market trend in the long term.
2.3. Mining coin (mining):
Is a form of buying specialized computer equipment and excavators to conduct self-mining of large coins or join mining pools and then resell them on the market.
Suitable object: Individuals and companies have a large amount of capital and bear the pressure of loss when the production cost is higher than the value of the coin after mining. This form is no longer popular.
Terms to know when playing Trade coin Trade
Sharks, whales: Only one or a group of people hold a large enough amount of coins to manipulate the market.
Pump: Push the price of a certain coin soar
Dump: The price of a certain coin has fallen sharply.
Hold: Hold a certain coin for a long time (months to years) and do not sell despite market fluctuations.
Match (match order): When a buy and sell order have the same price, the trade will be matched.
Bull (buyers): When a person believes the market will go up and buys continuously, we call it bullish.
Bear (sell side): When a person believes the market will go down and sells continuously, we call it bearish.
Stop Loss (stop loss): When you feel the coin price will go down, you execute a sell order to minimize the loss.
Stop-Limit: Place an order that is automatically matched when buying and selling at a specific price. Stop is the price at which you want the order to be executed, Limit is the best price you want to get for that trade.
Take Profit (take profit): When investors think that the price has reached the highest peak and start selling to make a profit.
Volume: Trading volume of that coin in a trading session, usually calculated in 24 hours.
Low: Lowest price in a session of a transaction.
High: The highest price in a session of a transaction.
Last price: The last bid or sold price.
Margin: This is a form of financial leverage. When users borrow money from the exchange to trade, they can buy more coins than they actually have.
Long: When a trader borrows money from the floor to buy coins continuously in the hope that the price will be even higher. (Used in margin, when the coin price is higher, you only have to pay the price when you borrow money).
Short: When a trader sells a coin in the hope that the coin will go lower to buy it back. (Used in margin, when the price drops, you still have a balance left after you have paid the debt to the floor).
Support threshold: Is the price area where when the price goes down, it will be supported by buyers to increase again.
Resistance level: Is the price area where when the price goes up, it will be supported by sellers to fall.
FIAT (fiat currency): A currency issued by the government, for example USD, VND, EUR, etc.
USDT (Tether): As a digital USD, traders often use USDT when trading coins to "avoid storms", that is, when the market is highly volatile, traders will sell coins to USDT to protect assets from falling, because USDT has a price. worth ~ 1 USD.
Market capitalization: Is the total capitalization of all coins present on the cryptocurrency market combined.
BTC Dominance: Is the Bitcoin dominance index, i.e. the total capitalization of Bitcoin / the total capitalization of the entire market.
How many types of Trade Coin are there?
Currently, there are 2 main forms of Trade coin that are most used by traders:
4.1. Trade by technical analysis:
This is a difficult form if you are a newbie and need to learn how to use it properly. With this form, traders will rely on charts, graphs of price movements and trading volumes of coins to analyze supply and demand fluctuations, then determine when to buy, sell or hold. original. Of course, technical analysis is not always right, no matter how sophisticated a trader is, there are times when their predictions are not right with the market.
4.2. Trade by news:
The current cryptocurrency market is affected by news a lot, good news usually prices rise and vice versa when bad news prices fall. The reason is that most investors suffer from "FOMO syndrome", with this way of trading coins, traders will rely on market news to predict prices, thereby determining when to buy and sell to earn money. word.
Main Features of a Basic Coin Exchange
API code integration
Cryptocurrencies can be secured on the exchange by integrating mail confirmation and SMS service.
Margin trading
Lend cryptocurrency to trade on the exchange and return it at a predetermined rate.
Data encrypt
The ability to encrypt data allows the security of transaction information as well as personal information.
Payment gateway integration
Users can withdraw and deposit cryptocurrencies through the payment gateway using various methods.
Member Referral Program
Users will receive a commission when referring other members to join the exchange.
2FA Security
2-Step Security is a secure method for verifying user identity with Google Authenticator.
Administrator function
Manage exchange functions such as KYC, Tickets, referral programs and all transactions.
Smart contract (Smart contract)
Cryptocurrencies are exchanged between buyers and sellers through a safe and secure smart contract.
Against forgery
Resist changes and "hacking" actions from users with Blockchain technology.