FTX has released 4 IEOs up to the present time (February 25, 2021), and especially, every project when it is listed on the floor also achieved a very high record score. In the previous post, we showed you how to participate IEO MAPS on FTX, in this article we will continue to guide you how to join IEO MAPS on Bonfida .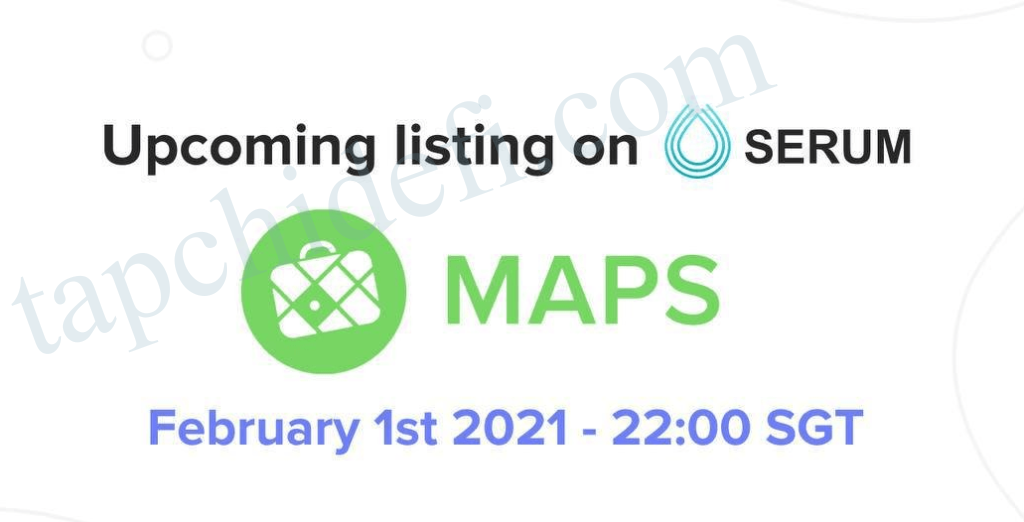 General overview of Bonfida:
Bonfida is a convenient interface for users during transactions on the Serum platform. Bonfida includes the following product arrays:
Bonfida Swap (Swap Trading Platform).
Bonfida Wallet: Support to store SPL standard tokens.
Analytics: The platform provides data, analyzes new trends related to the market.
Bonfida bots: A solution that allows users to directly set up online trading bots.
Solible: NFT trading platform built on top of Solana and Serum.
Bonfida DEX (Trade) .
Bonfida helps simplify the interface and is the bridge to bring the Serum closer to the user.
So what is the advantage of Bonfida?
Bonfida has a transaction speed of just over a second with dozens of transactions; handle quick actions from users; low transaction fees (USD 0.01); large scale scalability.
Bonfida's IEO MAPS:
Open for sale:
FTX: 20:00-21:00 on December 17, 2020 in Vietnam time.
BitMax: 21:00-22:00 on December 17, 2020 in Vietnam time.
Serum: 20:45-21:00 on December 22, 2020 in Vietnam time.
Listing: at 21:00 on December 22, 2020 VN time, Bitmax, FTX and Serum exchanges will officially list trading pairs with FIDA.
How to join IEO MAPS on Bonfida :
*Note:
Before 20:00 on December 15, 2020 VN time, you will have to register for an FTX account and perform KYC level 2 otherwise you will not be able to participate in the IEO. And we would like to note that we will not guarantee that users will be able to receive tokens or participate in IEOs.
At 20:00 on December 17, 2020 in Vietnam time, the IEO will officially take place.
Please prepare enough money to participate: 150 USD(T)
From 20:00 to 21:00 on 12/12/2020 according to Vietnam time, users can join to order tv.
FROM 20:00 on December 16, 2020 in Vietnam time, FTT transactions will be locked 24 hours before the IEO takes place.
Prize:
+ At 21:00 Vietnam time, there will be 1,000 winning tickets (with a total of 2,000,000 FIDA tokens).
150 USD (ie 0.075 USD for 1 FIDA) < order value < 200 USD + 6 FTT (ie 0.1 USD for one FIDA + 6 FTT).
We will review from the highest purchase value and in case there are 1,000 tickets with a value of 0.1 USD / 1 FIDA + 6 FTT, FTX, we will randomly select the winning ticket to create fairness.
+ After selecting the winner, this purchase will be recorded in the subaccount of the winner. Users can only trade non-FIDA assets out of the FIDA-IEO subaccount.
+ The amount ordered will be refunded if the user does not win the prize.
+ The amount of FTT will be refunded if the user orders with FTT but does not win the prize.
+ All remaining amount of FTT in winning tickets will be burned.
Above is my share about the instructions for participating in IOE MAPS on Bonfida. Hope it helps you, good luck.
Join Facebook Groups and Telegram group of the Coinlive to chat and exchange information about the Crypto Currency market with more than 10,000 other people.
Important Note: All content on the website is for informational purposes only and is not investment advice at all. Your money, the decision is yours.